How to Close the Gender Gap in STEM
It is no secret there are fewer women than men in STEM (science, technology, engineering and math)—from majoring in STEM subjects in universities to working in STEM industries and leading their organizations in management.
According to the U.S. Department of Commerce, our science, technology, engineering and math (STEM) workforce is crucial to America's innovative capacity and global competitiveness. Yet, women are vastly underrepresented in STEM jobs and among STEM degree holders despite making up nearly half of the U.S. workforce and half of the college-educated workforce.
Although women fill close to half of all jobs in the U.S. economy, they hold less than 25 percent of STEM jobs. The goal is to inspire confidence in our girls and empower them to pursue a career in STEM, if they so choose (EmpowHer E-STEM 2021, para. 1)
This gender gap has severe implications for the future. Taking both short-and long-term action to reduce the gender gap in STEM education is a positive step for all.
Myth and Misinformation
There is wide agreement that more must be done to close the gender gap in STEM careers but until the myths, misinformation, and discrimination are eliminated, little may be achieved. Here are some myths:
No women are working in STEM
Men are better than women in STEM fields
Women and girls are just not interested in STEM
Women are naturally more interested in caregiving professions like teaching and counseling
STEM subjects require natural talent
Women cannot balance having a career in a STEM field with having a family
There is a lack of female role models in STEM fields
Actively working to debunk these, and other, myths and replacing them with the benefits of a STEM career will further the effort to decrease the gender gap in both STEM universities and industries.
Want to learn about closing the wage gap in STEM? Read our blog here.
Potential Solutions for Closing the Gap
Here are a few ideas for working towards closing the gap:
Introduce girls to STEM topics from a young age
Foster their motivation to study math and science
Challenge society's limited thinking by teaching girls about the accomplishments of women in STEM industries
Challenge your own internal/unconscious bias about women working in STEM
Create leadership roles for women in STEM organizations
Benefits of a Career in STEM
Just a few examples of how a career in a STEM industry can benefit women:
Women employed full-time, year-round in STEM occupations earned more than their non-STEM counterparts
Women can help to broaden the viewpoints and areas of study of STEM topics by relying on their experience of being in the world, which is a distinctly different experience than men
There are few women in STEM leadership roles – combing your knowledge of technical areas with business acumen and leadership skills could land you in a C-Suite
STEM careers can build confidence and enhance financial security
More women in STEM fields help to dissolve gender stereotypes and narrow the pay-scale gap
What Can Organizations Do?
Solving the problem of the gender gap can be summed up in three parts—the first includes introducing young girls to STEM subjects, the second is encouraging and supporting them through their education, and the third can be initiated by organizations.
Many professionals in STEM industries are working diligently to recruit, hire, and retain female talent for their companies.
Offices, manufacturing plants, and factories, once designed by men for men, are being transformed into spaces more welcoming to women.
Executives who realize the importance, and benefits, of having an inclusive and diverse workforce, are motivated to make changes to both company policies and the physical environment.
Investing time and money into making engineering workplaces gender-neutral, and having women at all levels of leadership, is likely to give companies distinct competitive advantages.
One can begin to re-shape an existing corporate culture into one that is committed to having a diverse staff by implementing some of the below suggestions.
Physically
Companies responsive to women's need for safety, healthcare, and balanced work-home life, are among those attracting top female talent. Taking appropriate measures to ensure women feel safe is not only the right thing to do but a smart business practice. Some ideas are to:
Make sure walkways and parking structures are well-lit
Have accessible bathrooms near workstations
Provide healthcare benefits
Provide paid maternity and adoption leave
Aesthetically
Both men and women appreciate paint colors and artistic design elements. Researching color palettes and decorating styles, that both men and women can enjoy, is one way to make women feel more comfortable in the workspace. Additionally, companies can:
Use gender-neutral colors
Provide comfortable furniture
Decorate with artwork and plants
Have open space designs encouraging collaboration
Psychologically
To be productive and creative, employees must feel a sense of psychological safety. Many women are confronted with gender bias, sexist remarks, sexual harassment and offensive imagery in the workplace.
To recruit and retain talented women, their workplace must be free of this antagonistic energy; some ways to do that are to:
Avoid gender bias
Do not tolerate sexist remarks or stereotypes
Make sure images and pictures are work appropriate
Develop and implement programs about sexual harassment
Professionally
STEM industries are highly competitive and those companies striving to increase workforce diversity are realizing they must provide meaningful opportunities for women to advance and lead.
Companies that do the following are likely to retain the best female talent:
Provide diversity training
Conduct programs, events, and training sessions about career paths
Offer mentoring opportunities
Offer flexible working arrangements
Benefits such as stronger financial performance, more collaboration, and increased innovation have been linked to companies having women in leadership positions.
Ultimately, making work environments female-friendly is more difficult than applying a new coat of paint or having yearly training.
Effective leaders must continue working diligently to change corporate culture by making workplaces more female-friendly and providing opportunities for women to advance their careers.
Dr. Diane Peters, Associate Professor Mechanical Engineering, Kettering University and instructor in the KUO MSE ECE-Advanced Mobility program, had this to say when asked to talk a bit about what it is like being a female in a male-dominated industry and whether or not she is seeing change for the better:
"Things have improved a lot, but we are not where we need to be. If you talk to people who have worked in the field longer than I have, you hear tales of women being openly denied jobs, promotions, and raises. Now, the problems are more about culture and unconscious bias.
Negative things still happen; women still need to prove themselves a little more to certain men, demonstrate their competence instead of having it assumed, and/or deal with the assumption that they don't know what they're talking about.
On the other hand, there are a lot of people, men and women, who will clearly tell men who are being openly biased that it's not acceptable, and that represents progress" (Levy 2020, para. 16).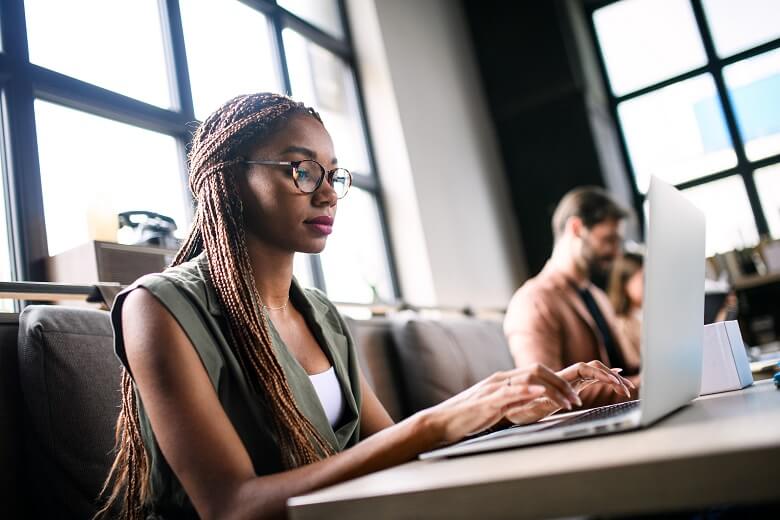 Kettering University Online
If you have a desire to add value to your career and organization, consider enrolling in one of the KUO graduate programs.
KUO's graduate programs challenge students through academically rigorous discussions and assignments, supporting students to refine their communication skills, expand their ability to critically analyze situations, and develop their ability to consider diverse viewpoints and solutions. We offer:
At KUO, our students master academic content, are challenged to stretch beyond their comfort zone, and are empowered to:
Demonstrate sound leadership and lead by example
Communicate effectively with teams and leadership
Facilitate a variety of managerial processes
See the big picture and motivate others to do the same
Be bold and take risks
Whether you have a simple question or need more information to determine which KUO graduate program is best for you, reach out to one of our Admissions Advisors. Admissions Advisors can answer questions about admission and program requirements, tuition rates, and course descriptions. They can also help you complete the admissions application.
References
EmpowHer E-STEM. (2021). EmpowHer E-STEM: Science, technology, engineering and math. https://empowher.org/empowher-e-stem/
European Institute for Gender Equality. (2021). How gender equality in STEM education leads to economic growth. https://eige.europa.eu/gender-mainstreaming/policy-areas/economic-and-fi...
Hammond, A. & Rubiano-Matulevich. (2020, August 25). Myths and misperceptions: Reframing the narrative around women and girls in STEM. https://blogs.worldbank.org/education/myths-and-misperceptions-reframing-narrative-around-women-and-girls-stem
Levy, J. (2020). Faculty spotlight: Dr. Diane Peters, Associate Professor Mechanical Engineering. Kettering University. https://online.kettering.edu/news/2020/11/16/faculty-spotlight-dr-diane-peters-associate-professor-mechanical-engineering