Master of Science Lean Manufacturing TEP Program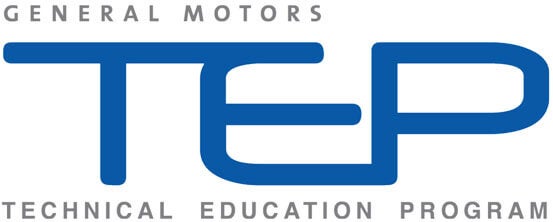 A Master's Degree Program Where Your Job is Your Lab
Kettering University Online and General Motors have partnered to offer GM employees a customized Master of Science Lean Manufacturing degree with a focus on the process knowledge and Six Sigma skills needed to improve quality output, streamline processes and reduce waste. This customized degree is only available to GM employees enrolled through GM's Technical Education Program (TEP). For more information available for GM employees, please call the TEP Central Office at 586-947-0782 or visit the GM TEP program page.
Co-designed by General Motors subject matter experts
GRE/GMAT not required for GM employees 
100% online program delivers 24/7 access to course materials
GM covers the cost of tuition for all qualifying employees
What's the cost of the program?
GM covers the cost of tuition for all qualifying employees. You are responsible for the cost of your books and any hardware/software needed to study online. Prior to buying any software, please check the KU Cloud to see what is available for free as a Kettering University Online student after enrollment. 
Program Core Curriculum - 24 Credits
Please note that 28 credits hours of the 40 total required for this degree must be from Kettering University. (Up to 12 credits of approved non-Kettering coursework may be transferred.)
MFGO 601 | Globally Integrated Manufacturing Company
MFGO 619 | Six Sigma for Manufacturing
MFGO 633 | Lean Production Systems
MFGO 635 | Work Analysis for Lean Production Applications
MFGO 639 | Quality Assurance and Reliability
MFGO 649 | Metrics for Lean Production Improvement
MFGO 659 | GM-Directed Integrated Capstone Project
Who can participate in the GM TEP program?
This customized GM TEP Lean Manufacturing master's degree is only available to GM employees enrolled through GM's Technical Education Program (TEP). Non-GM employees may earn their Master of Lean Manufacturing through Kettering University Online. Learn more here.
Specialize with a concentration.
Click on a concentration box below to learn more.
Supply Chain Management
The Supply Chain Management concentration is designed to develop skills in the fundamentals of supply chain management with an emphasis on people, systems and technology to successfully compete in the global marketplace. Choose from three of the following courses.
R713 | Global Supply Chain Management (Indiana University)
MGMT 699 | Supply Chain Operations (Kettering University)
IME 654 | Enterprise Resource Planning (Kettering University) or E733 | Supply Chain Management: Enterprise Planning (Indiana University)
IME 652 | Designing Value in the Supply Chain (Kettering University)
E731 | Global Supply Chain: Strategic Sourcing (Indiana University
Operations Management
The Operations Management concentration focuses on the management skills, knowledge and attitudes required to be a leader in organizations that create goods and services. Choose from three of the following courses.
MGMT 639 | Managing People and Organizations (Kettering University)
GM 4465 | Global Organizational Behavior (Thunderbird/Tec de Monterrey)
MGMT 629 | Management Science (Kettering University)
MGMT 661 | Operations Management (Kettering University)
MGMT 679 | Leadership (Kettering University)
Manufacturing Engineering
The Manufacturing Engineering concentration provides a unique blend of reliability, sustainability, product-process-business integration, production flow and manufacturing systems application & theory that will equip you with the technical skills and business acumen to optimize manufacturing processes. You must have a BSE or equivalent to select this concentration.
ME 57100 | Reliability Based Design (Purdue)
IOE 461 Quality Engineering Principles and Analysis (University of Michigan)
MECHENG587 | Global Manufacturing (University of Michigan)
Note: The IOW 461 course is required in the Six Sigma Black Belt Certificate, Manufacturing Focus - University of Michigan. 
Manufacturing
The Manufacturing concentration allows you to tailor your studies to meet your professional needs. You may select coursework from various concentration areas so that you learn the skills that equip you to reach your professional objectives. Regardless of the three courses selected, you get theory and practical application knowledge on ways to improve your work processes, products and the environment.
About Kettering University. 
Kettering University Online is dedicated to helping professionals achieve the extraordinary through technological innovation, leadership and service. We are a national leader in experiential STEM+ (science, technology, engineering, math and management) education, integrating an intense academic curriculum with applied professional experience. Through this proven approach, we inspire students to realize their potential and advance their ideas by combining theory and practice better than any institution in the world.
Program delivery as dynamic as the program itself. 
Kettering University Online employs continual improvement best practices to deliver the most efficient, effective and flexible Online Lean Manufacturing graduate education. The program is 40 credit hours and consists of 10 courses, delivered through a highly collaborative and intuitive Online course delivery system. Classes are asynchronous, so you can log on, attend class, and complete your assignments at a time most convenient for you.