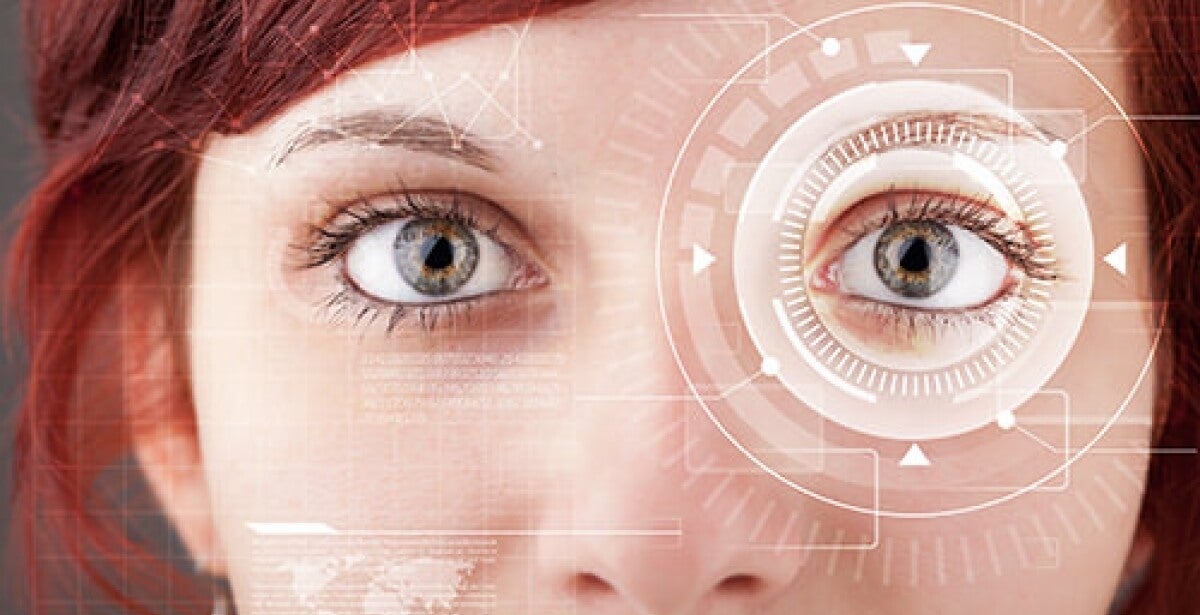 "Oftentimes, women have a limited footprint in history, and some limit this to merely a footnote in history. Unfair as it is, many women, to this day, do not receive the credit they truly deserve for their ideas, hard work, and dedication in their fields of work. In fact, many women helped make companies like Cadillac, Chevrolet, and Chrysler the titans of industry that they are today" (Perrone, 2021, para.2).
In 1987, Congress declared March as National Women's History Month in perpetuity. Each year, a special Presidential Proclamation is issued honoring the extraordinary achievements of American women. This year, President Joe Biden noted: "This month, as we continue our work to advance gender equity and equality, let us celebrate the contributions of women throughout our history and honor the stories that have too often gone untold. Let us recognize that fundamental freedoms are interconnected: when opportunities for women are withheld, we all suffer; and when women's lives are improved, we all gain. Let us strive to create a Nation where every woman and girl knows that her possibilities know no bounds in America (Biden, 2023, para.7)."
Kettering University Online is joining the celebration of Women's History Month by examining the historical and current role of women in the automotive industry.
In the early days of the male-dominated automotive industry, it would not be uncommon to see women working such jobs as typist, bookkeeper, or secretary as these were the roles dedicated to female employees. Then, as World War II raged on, many women shifted their roles from the office to the factory floor. While men fought, women across the country took to the assembly lines. When thinking of these years, perhaps the character of "Rosie the Riveter" comes to mind. Did you know Rosie the Riveter was based on a real-life person named Rosalind P. Walker? Walker, 19 years old at the time, began working on planes at the Vought Aircraft Company in Stratford, Connecticut. She was featured in a local newspaper which inspired songwriters Redd Evans and John Jacob Loeb to write the song "Rosie the Riveter." The song's popularity led to illustrations of the character, which led to marketing and advertising campaign ads, thus cementing this iconic character into public awareness (Library of Congress, 2023).
As soon as men returned from war and made efforts to settle into a post-war America, most women left the factories and resumed their pre-war roles as secretaries, teachers, nurses, and homemakers. In those days, there were few opportunities for women to advance their careers in the automotive industry or any industry for that matter. Some of the reasons for this were due to prejudice, discrimination, lack of mentorship, a desire to fulfill deep-rooted gender-based expectations, and limited access to education and training.
Throughout the years, as the automotive industry evolved, and technology advanced, women slowly began enrolling in STEM-oriented academic programs. Soon, there would be organizations and associations whose sole focus was to support and advance women's careers in typically male-dominated industries. Two examples are Women in Automotive and The Society of Women's Engineers (SWE).
The organization Women in Automotive was "founded by six industry female leaders who came together with the same interest in empowering and developing women in the auto industry. The philosophy is that this benefits women and the automotive industry, and will help facilitate attracting, hiring, training, mentoring, and developing more women leaders industry-wide" (Women in Automotive, 2023, para. 1).
The Society of Women Engineers (SWE) has been working, for more than seven decades, to "give women engineers a unique place and voice within the engineering industry." Their mission is to "empower women to achieve their full potential in careers as engineers and leaders; expand the image of the engineering and technology professions as a positive force in improving the quality of life; and demonstrate the value of diversity and inclusion" (Society of Women Engineers, 2023, para. 1).
While the automotive industry certainly remains male-dominated, decades of combined efforts from organizations, corporations, and initiatives designed to attract and retain female talent are now seeing results as more women build their careers in the automotive industry. As of 2023, there has been an increase in the number of women working in various roles. In addition to executive positions, women are also making strides in the technical roles traditionally dominated by men. Now, it is not uncommon to find women working as engineers, quality control specialists, mechanics, production managers, and more. Women are slowly but steadily breaking through the gender barrier to establish themselves as experts and leaders in various fields within this particular sector.
According to the U.S. Bureau of Labor Statistics, women now make up 27% of the workforce in the US automotive industry, an increase from the 25% reported in 2020. Women are also occupying more executive positions in the industry. 12% of executives are women, and this number is up from 10% in 2020 (U.S. Bureau of Labor Statistics, 2023).
Since those early days, women have been making consistent strides in the automotive industry, yet their contributions are often overlooked. Many innovative women are working in the automotive industry today. The state of women being relegated to clerical work, to having a feature article titled "100 Leading Women in the North American Auto Industry" in 2023, has taken decades to come to fruition.
One of the first names that come to mind when thinking of women in the automotive industry is Mary Barra (graduate of Kettering University). As Chair and CEO of General Motors, one of the largest car manufacturers in the world, and a partner to Kettering University, Barra became the first female CEO of a major automaker in 2014 and has since been recognized for her leadership and commitment to innovation in the industry.
Let's meet a few more:
Danella Bagnall – Vehicle Programme Quality Director, Jaguar Land Rover. Bagnall became the company's first female chief engineer in 2017 (MRL, 2021).
Michelle Christensen – Lead Designer, Honda NSX.
Christensen became the first woman to lead the design team of a supercar. (Which Car? 2010).
Linda Hasenfratz – President, Chairman, and CEO, Linamar Corporation. "Under Hasenfratz's leadership, Linamar transformed from a $1.3-billion auto-parts company to a $6.5-billion diversified global manufacturer, operating 60 manufacturing locations and eight Research and Design centers in 17 countries" (Domanska, 2020, para 9).
Lyn St. James-Kettering Graduate, former Board of Trustees member for the University, race car driver and the second woman in history to complete the Indianapolis 500.
Thankfully, the world of automotive and the automotive industry is recognizing the benefit of diversity.. "The best car companies are taking progressive steps towards sustainability and diversity and inclusion, making careers in automotive more accessible to women and people from Black, Asian and minority ethnic backgrounds who are currently underrepresented in the motor industry" (Refinery 29, 2021, para. 2).
Despite the progress made, there is still a long way to go regarding gender diversity and inclusivity in the automotive industry. Women still face challenges such as gender bias, unequal pay, and a lack of representation in certain fields. However, with the continued efforts of individuals, organizations, and companies, there is hope that the industry will become more inclusive and diverse in the coming years. Read more in our blog, How to Close the Gender Gap in STEM.
Kettering University Online
If you have a desire to add value to your career and organization, consider enrolling in one of the KUO graduate programs. KUO's graduate programs challenge students through academically rigorous discussions and assignments, supporting students to refine their communication skills, expand their ability to critically analyze situations, and develop their ability to consider diverse viewpoints and solutions. We offer:
MBA
MS Applied Data Science and Data Analytics
MS Lean Manufacturing
MS Operations Management
MS Supply Chain Management
MS Engineering Management
MS Engineering: Electrical & Computer Engineering-Advanced Mobility
At KUO, our students master academic content, are challenged to stretch beyond their comfort zone, and are empowered to:
Demonstrate sound leadership and lead by example
Communicate effectively with teams and leadership
Facilitate a variety of managerial processes
See the big picture and motivate others to do the same
Be bold and take risks
Whether you have a simple question or need more information to determine which KUO graduate program is best for you, visit Kettering University Online to learn more or reach out to one of our Admissions Advisors. Admissions Advisors can answer questions about admission and program requirements, tuition rates, and course descriptions. They can also help you complete the admissions application.
References:
Biden, J. (2023, February 28). A proclamation on women's history. The White House. https://www.whitehouse.gov/briefing-room/presidential-actions/2023/02/28/a-proclamation-on-womens-history-month-2023/
Domanska, A. (202, January 28). Industry leaders: Top women in automotive industry. Industry Leaders. https://www.industryleadersmagazine.com/industry-leaders-top-women-in-automotive-industry/
Five of the world's most influential women in automotive. (2019, March 8). Which Car? https://www.whichcar.com.au/car-style/five-of-the-worlds-most-influential-women-in-automotive
Gil, N., Squier, K., & Romano, K. (2021, December 31). The changing face of the car industry: Meet the women shaping its future. Refiner 29. https://www.refinery29.com/en-gb/women-career-path-automotive-industry
MRL. (2021, April 8). 10 inspirational women in the automotive industry. https://www.mrlcg.com/latest-media/10-inspirational-women-in-the-automotive-industry-277640/
Perrone, A. (2021, August 23). Celebrating women in the automotive industry. Endurance. https://www.endurancewarranty.com/learning-center/rewind/women-in-automotive-industry-history/
Rosie the Riveter: Working women and World War II. (2023). The Library of Congress Research Guides. https://guides.loc.gov/rosie-the-riveter
U.S. Bureau of Labor Statistics. Labor force statistics from the current population survey. https://www.bls.gov/cps/cpsaat18.htm
Vivo, M. D. (2022, June 3). Are women the future for the automotive industry? HD Car Stock Photo & Video Library for Commercial Use | EVOX Images. https://www.evoximages.com/resources/women-in-the-automotive-industry/
Women in Automotive. (2023). About WIA. https://womeninautomotive.com/about/