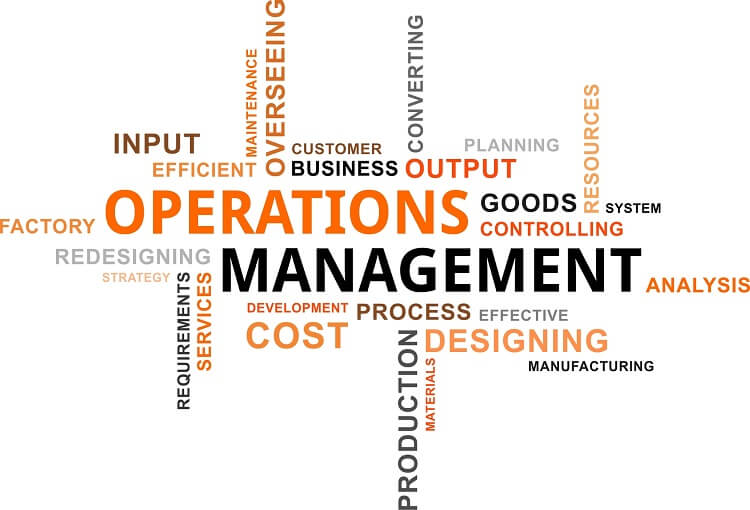 Why Study Operations Management?
If you are considering enrolling in an operations management degree program, you may be asking yourself questions such as:
Why is operations management important?
What are the benefits of an operations management degree?
What skills will I learn?
How does an MS in Operations Management degree benefit my career?
Why is Operations Management Important?
Operations managers design, execute and control the processes that transform raw materials into the goods and services consumers purchase. They also combine their technical expertise, and management and leadership abilities, to create productive, profitable, and, most importantly, safe workplaces.
The work of managing operations for a firm is important because it informs the "direction and control of the processes that produce a firm's products and deliver its services to customers. These are typically viewed as the core processes of an organization that are carefully measured, optimized, and improved" (Spacey, 2019, p.1).
Regardless of industry, to be successful, all companies must focus their efforts on several overarching areas: finance, customer relationship management, internal processes, service or productions, and research/innovation. Operations managers sit at the intersection of these efforts and make decisions regarding planning and scope, cost and quality control, customer experience, and overall efficiency.
What are the Benefits of an Operations Management Degree?
Graduating from Kettering University Online with an operations management degree can help you play a larger, and more impactful, role in your organization. For example, you can lead teams in various settings such as production, manufacturing, supply chain operations, or logistics. Here are more examples of the work you can do with an operations management degree:
Coordinate manufacturing elements such as layout, production methods, staff, and workflow to maximize the efficiency of a production-oriented business
Advise companies on how best to cross-train and maximize efficiency for staff working in various business units, including finance, procurement, and customer service
Direct activities by coordinating production, pricing,sales, and product or service distribution channels
Ensure efficiency and accuracy within an end-to-end supply chain
Kettering University Online's award-winning MS in Operations Management degree program consistently produces graduates who have a combination of technical expertise, leadership skills, and financial acumen. The curriculum, designed for working adults by an outstanding collection of subject matter experts and faculty, provides a holistic view of how companies manage the production, pricing, sales, and distribution of goods and/or services. Courses include:
MGMT 629 Management Science
FINC 619: Financial Management
MGMT 639: Managing People and Organizations
ISYS 669: Enterprise Resource System Models
MRKT 679: Marketing Management
MGMT 661: Operations Management
MGMT 659: Strategy - Capstone
You can further increase your marketability and "value-add" to a company by customizing your degree with your choice of a 3-course graduate certificate in Management & Leadership, Lean Principles for Healthcare, Operations Management, Global Leadership, or Supply Chain Management.
Then once your MS in Operations Management degree is complete, Kettering University Online provides an opportunity to complete only 4 additional courses to graduate with an MBA degree - this MSOM+MBA is a powerful combination.
Which Skills Will I Learn?
Successful and respected operations managers have a combination of technical and soft skills. One of the themes throughout the operations management degree program is the importance of soft skills. Best practices for effective interpersonal communication, successful conflict negotiation, motivating high-functioning teams, and meaningful leadership are highlighted throughout the course content. Following is a snapshot of the technical skill-set you can hone throughout your studies.
Operations Management Skills
Whether you work for a non-profit or for-profit organization, it is imperative to have a thorough understanding of the core concepts and tools of operations management. Planning, organizing, supervising, and spearheading coordinated operational activities in a way that supports an organization's strategic goals are learned skills. More specifically, in MGMT 661: Operations Management, you are introduced to the content necessary for the effective integration of operations across all functional areas of an organization. Learning these skills enables you to contribute to delivering the combination of service and manufactured value required to satisfy and cultivate a loyal customer base.
Financial Management Skills
Understanding all aspects of an organization's financial performance is essential for operations managers because it is within their purview to contribute to the success of that performance. Operations managers must know how to prepare and interpret sales projections, budgets, profit and loss statements, and balance sheets. Students in FINC 619: Financial Management analyze the theoretical valuation of stocks and bonds and the capital markets in which they are traded. They are also introduced to how firms leverage finances to achieve strategic goals.
Information System Skills
Operations managers who understand how to leverage technology in general, and information systems in particular, are much more able to solve business problems efficiently and effectively, initiate process improvements, and support the management of complex technology projects. ISYS 669: Enterprise Information System Models is designed to provide learners with the necessary skills for implementing processes globally using enterprise resource planning (ERP), supply chain management (SCM), customer relationship management (CRM), product lifecycle management (PLM) and social networks.
Marketing Management Skills
Some organizations are large enough to have a Marketing Operations Manager; in smaller organizations, operations managers must widen their circle of responsibility and in some cases, meet with advertising and branding executives and/or other creatives. At the very least, all operations managers should understand essential marketing tools and techniques and their role in devising and initiating sound marketing strategies. MRKT 679: Marketing Management is designed to provide learners with the knowledge to implement best practices in market relationship management, supply chain management, and strategy development.
People and Organizational Skills
The importance of honing an effective soft-skill set cannot be understated. Creating a safe, respectful, and productive working environment is no small task. Operations managers must continuously improve their soft skills to enable people to interact effectively and harmoniously with all levels of professionals throughout all business units. Prioritizing effective interpersonal communication, initiating positive conflict management, and motivating teams are a small part of what effective operations managers do daily. MGMT 639: Managing People and Organizations prepares learners for managing and leading a high technology-oriented staff by focusing on issues of change management, lean thinking, human relations issues, and ethics.
At the same time, throughout the program, you have a chance to work on your soft skills through your interaction with fellow classmates, your professor and in team projects. Each and every one of these interactions gives you insights into interpersonal communication, leadership opportunities and ways to handle challenges that arise.
All of these things are important to your overall development as a leader.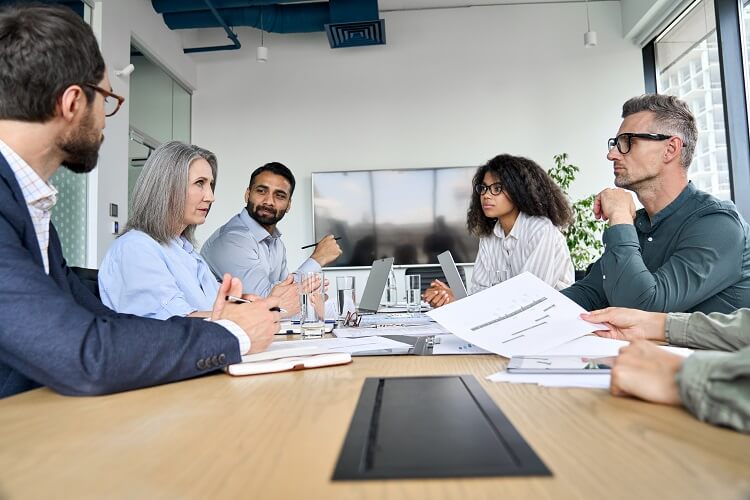 How Does an MS in Operations Management Benefit My Career?
Graduating with a degree in operations management uniquely positions you to become an expert in a specialized field whose global demand is increasing. Your ability to apply operations management theories to daily work allows you to lead your staff confidently through activities designed to improve processes, reduce costs, leverage strategy, and influence your company's trajectory.
Earning a degree in operations management also equips you with a strong foundational knowledge of management methods and the necessary collection of technical and soft skills. This degree may also pave the way for you to benefit from higher wages, positions of greater responsibility, and potential job security. Individuals with this degree also have a greater chance of passing certification examinations relevant to the industry.
Kettering University Online graduates of the MS in Operations Management program become leaders who:
Solve problems with effective and efficient answers
Use various management tools and techniques across business units
Implement business innovations
Apply best practices to project management
Orchestrate a successful end-to-end supply chain
Incorporate different management styles for a wide variety of situations
Master the latest technology and system-wide applications
Kettering University Online
If you have a desire to add value to your career and organization, consider enrolling in one of the Kettering University Online (KUO) graduate programs.
KUO's graduate programs challenge students through academically rigorous discussions and assignments, supporting students to refine their communication skills, expand their ability to critically analyze situations, and develop their ability to consider diverse viewpoints and solutions.
At KUO, our students master academic content, are challenged to stretch beyond their comfort zone, and are empowered to:
Demonstrate sound leadership and lead by example
Communicate effectively with teams and leadership
Facilitate a variety of managerial processes
See the big picture and motivate others to do the same
Be bold and take risks
Whether you have a simple question or need more information to determine which KUO graduate program is best for you, visit Kettering University Online to learn more or reach out to one of our Admissions Advisors. Admissions Advisors can answer questions about admission and program requirements, tuition rates, and course descriptions. They can also help you complete the admissions application.
References:
Spacey, J. (2019, April 8). 9 examples of operations management. Simplicable. https://simplicable.com/new/operations-management-examples