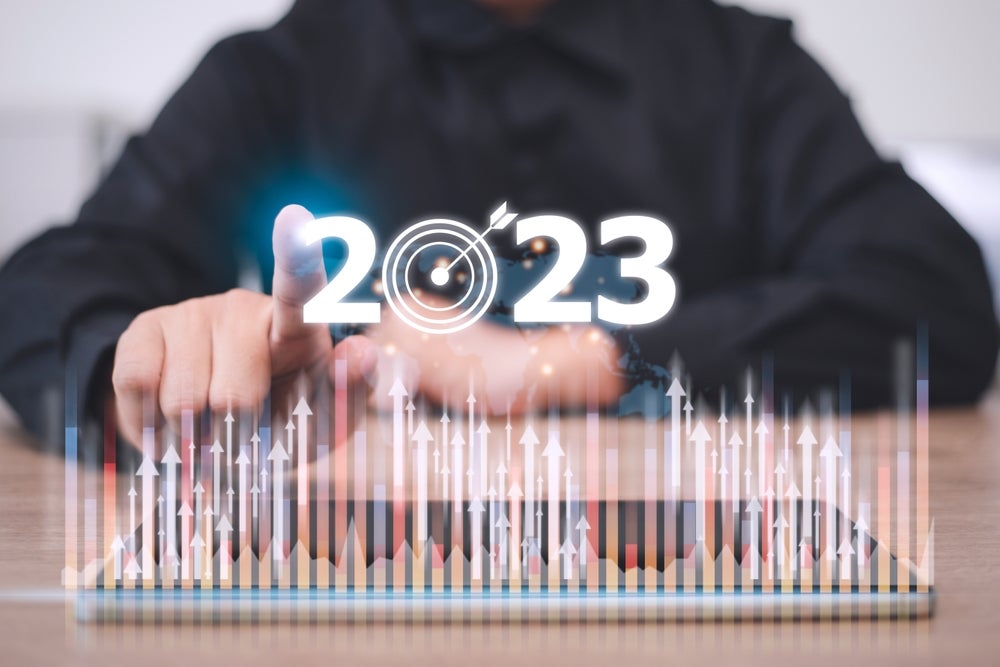 Operations Management: Trends and Challenges in 2023
The speed of business and the pace of developing technologies seem only to quicken. Add to that the ongoing fallout from the COVID-19 pandemic, such as the continued supply chain gridlock, shifting attitudes about how employees prefer to work, and the ever-present challenge of becoming more agile, and you have an operations management landscape rife with the possibility of change and innovation. The current trends in operations management also reveal some challenges the industry is facing.
Current Trends in Operations Management
Many leaders in the operations management industry would argue it is imperative to initiate significant changes to address current trends and mitigate an unprecedented collection of challenges, all while remaining competitive. How well leaders address issues such as incorporating cutting-edge technology, committing to sustainability, and managing both the Great Resignation, and the needs of remote workers, may dictate how long they stay in business. Operations managers across industries are grappling with innovating around these trends and challenges.
Technology
Innovative technology is continuing to change the way we work, shop, and live at a breakneck pace. In 2023, companies across industries will need to embrace these new technologies to stay competitive. One of the most exciting trends in technology is artificial intelligence (AI) and machine learning. Here are examples of three companies and how they are innovating their business with this technology.
Artificial Intelligence and Machine Learning
Artificial intelligence (AI) is the ability of a computer, or machine, to perform tasks usually requiring human intelligence such as learning, problem-solving, and decision-making. Machine learning is a subset of AI involving the use of algorithms and statistical models to enable computers to "learn" from data without being explicitly programmed to do so. AI and machine learning have had a transformative effect for businesses poised to take advantage of these technological innovations. While this technology has been used for some time, it is always improving and now more companies are undertaking initiatives to incorporate it into their overall operations. Consider the following three companies and how they continue to innovate with AI and machine learning.
Yelp – Yelp is a website that allows people to search for all manner of local business such as restaurants, hotels, doctors, gyms, and spas. "Yelp uses machine learning to figure out what the most popular dishes are at a restaurant based on what gets photographed and written about the most" (Firebolt, 2022).
Amazon –Amazon relies heavily on AI and machine learning. "Amazon uses machine learning for many of its retail-oriented tasks, such as product recommendations, forecasting, data cleansing, and capacity planning" (Brewster, 2022).
Alibaba – This Chinese company, is the world's largest e-commerce platform selling more than Amazon and ebay combined. In addition to using AI for customer preferences and predictions, Alibaba uses AI for it's City Brain project to create smart cities. "The project uses AI algorithms to help reduce traffic jams by monitoring every vehicle in the city. Additionally, Alibaba, through its cloud computing division called Alibaba Cloud, is helping farmers monitor crops to improve yield and cuts costs with artificial intelligence" (Marr, 2021).
Sustainability
Reducing our individual and collective carbon footprint is essential for protecting our environment and ensuring natural resources for future generations. From a business perspective, incorporating sustainability is also important for reducing operating costs and improving their reputation and relationship with consumers. Consumers are becoming increasingly concerned about the state of the environment and are using their dollars to support companies who consider the environmental and social impact of how they manufacture, sell, and deliver products and services. Consider these two examples of companies committing to sustainable practices.
Honda, GM, and Ford – In order to reduce carbon emissions, these car manufacturers continue to widen their ability to manufacture electric vehicles. "In April of 2022, Honda and GM expanded a manufacturing partnership to develop affordable electric vehicles in 2027. GM has also stated their ambition to sell only zero-emissions cars and trucks by 2035, while Ford and Volkswagen have announced a similar partnership to jointly manufacture a slate of new electric vehicles in the coming years" (Wework, 2022).
Amcor – Amcor is a global leader in developing and producing responsible packaging for a range of products including: food, beverage, pharmaceutical, medical and personal-care products. Amcor is committed to "develop all packaging to be recyclable or reusable by 2025. They also pledged to significantly increase their use of recyclable materials and drive more recycling od packaging around the world" (Absorb Tech, 2022).
The Great Resignation
Texas A&M University Mays Business School management professor, Anthony Klotz, coined the Great Resignation to describe the mass exodus of employees across industries who were, and are, leaving their jobs. A record 4.5 million workers quit their jobs in March 2022 (U.S. Department of Labor, 2022). Although national resignations have been on the rise for several years, the COVID-19 crisis exacerbated this issue. Professionals are now re-evaluating their employers and how, when and where they prefer to work. 
The Great Resignation is still happening, and operations managers feel pressure to do more with fewer people. Training, coaching, and motivating employees to improve retention and operational efficiency initiatives is challenging. This confluence of factors can lead to managerial burnout. Executives are under pressure to figure out how to innovate to support retention and performance for both their managers and front-line workers.
"Some employees are tired and want a renewed sense of purpose, belonging, and connection with people. Others want better pay, benefits, and perks. Meanwhile, the entrepreneurial among us want to take control, strike out on their own, and put newfound skills to work. As an employer, understanding what employees are running from can provide answers to stem the "Great Resignation" and help attract new talent" Wolterskluwer, 2022, para.1).
In an effort to stop employees from leaving, employers are trying to think differently about what their workers need and what might make them stay. Some of these initiatives include offering:
free food and/or free gym memberships.
the ability to flex time or work a shorter week.
a culture supportive of working from home
access to more and better health and mental health benefits
professional development opportunities
Before offering new initiatives, it is incumbent upon employers to find out what their employees' value, need, and/or want so they can help them to reset and recommit to their organization.
Remote Work
The pandemic forced many people to work from home, and after doing so for almost two years, many are resistant to returning to office life. To maintain a competitive advantage, companies must figure out how to support their operations more efficiently and effectively when relying on remote workers. Some of the challenges or concerns for employers with remote workers are:
lack of face-to-face supervision
lack of effective communication
employee isolation
boundary blurring between work life and home life
There are several initiatives employers can take to mitigate some of their worries about using remote workers. Here are some ideas:
encourage regular communication and collaboration by making sure all remote employees have access to the tools and technologies to stay in touch with their colleagues and supervisors; this can include video calls and sharing project management tools.
offer opportunities for social interaction such as virtual happy hours and/or team-building activities which can help in reducing isolation and loneliness.
help remote workers stay focused and motivated by providing support, guidance, and frequent opportunities for feedback.
model a healthy work-life balance by taking frequent breaks, keeping regular hours, and setting clear boundaries between work time and home time.
MS in Operations Management: The Value-Add
The operations management industry needs strategic, fiscally aware, leaders dedicated to using cutting-edge technology combined with creating sustainable innovations for these unprecedented times.
The MS Operations Management program at Kettering University Online is designed to create these leaders.
Graduates of this program are well-poised to apply the tools, techniques and best practices in the service of developing innovative solutions, designing bold strategies, and influencing the overall business performance for their company. 
In addition to learning how to provide efficient solutions, reduce organizational risk, and improve the overall quality of procedures, products, and services, students learn how to:
use proven techniques to maximize production efficiency.
problem-solve using the DMAIC ((Define-Measure-Analyze-Improve-Control) methodology.
implement technological solutions to improve and innovate current operations.
initiate, plan, execute, control, and close projects.
manage change initiatives within an organization, such as introducing or revising an information system.
evaluate budgets to minimize waste and maximize profit.
communicate effectively with managers and employees.
Enrolling in KUO's MS in Operations Management degree will likely change how you think about the most challenging operational problems you and your colleagues face. Considering the competitive nature of business, the complex world of technological innovation and the ever-present challenge to implement environmentally sound processes, it makes sense that now is the time to expand your knowledge base and hone your critical thinking skills. 
Keep in mind, you can further increase your marketability by customizing your degree with your choice of a 3-course graduate certificate in Management & Leadership, Lean Principles for Healthcare, Operations Management, Global Leadership, or Supply Chain Management.
Kettering University Online allows you to add a second degree once you complete your first graduate degree with as few as 4 courses. You can add an MBA to your MSOM and provide yet another value to your resume. 
Kettering University's Online Master of Science in Operations Management provides a distinct opportunity to further develop the expertise, strong leadership skills, and ability to link the people, performance, and workflow processes necessary to ensure optimal efficiency for an organization. Mastering these skills will help drive your career in procurement, revenue, operations and performance excellence. 
References:
A technical deep dive to Yelp's data infrastructure with Steven Moy. (2022, March 31). Firebolt. https://www.firebolt.io/blog/a-technical-deep-dive-to-yelps-data-infrastructure-with-steven-moy
Brewster, C. (2022). 14 companies using machine learning. Trioblog. https://www.trio.dev/blog/companies-using-machine-learning
Corporate environmental sustainability goals: 45 examples and definitions. (2022). https://ituabsorbtech.com/environmental-sustainability-business-goals-real-world-examples/
Job openings and labor turnover – March 2022. (2022, May 3). Bureau of Labor and Statistics. https://www.bls.gov/news.release/pdf/jolts.pdf
Little, B. (2022, April 21). What companies are doing to become more sustainable. https://www.wework.com/ideas/research-insights/research-studies/what-companies-are-doing-to-become-more-sustainable
Marr, B. (2021). The 10 best examples of how companies use artificial intelligence in practice. https://bernardmarr.com/the-10-best-examples-of-how-companies-use-artificial-intelligence-in-practice/
Wolterskluwer. (2022, March 21). What businesses can do about the "Great Resignation." https://www.wolterskluwer.com/en/expert-insights/what-businesses-can-do-about-the-great-resignation