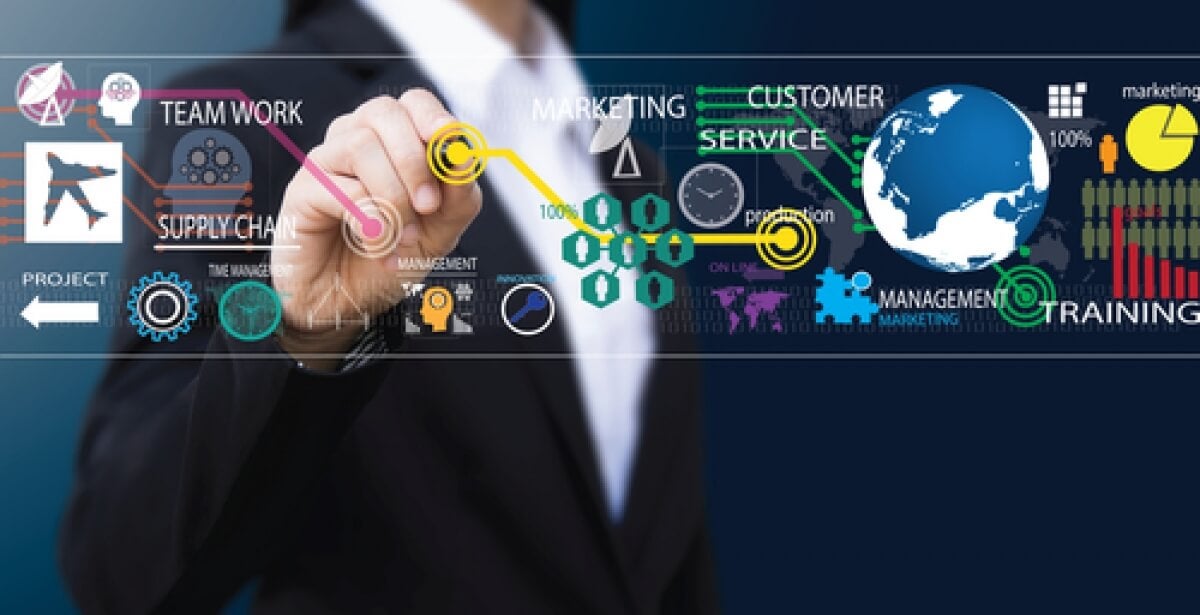 MBA or Masters in Operations Management: Which Degree?
Should you earn a Master of Science in Operations Management (MSOM) or an MBA? Engineers and professionals thinking about advancing their careers should consider these programs. Both can help you move into a C-suite office or a position such as Operations Manager, and VP. Which is right for you? Let's explore the similarities and the differences in the programs.
Advantages of Kettering University Online
The MBA and Master of Science in Operations Management each prepare working professionals for leadership roles. The programs have the same pre-requisite requirements. Students have the option in both programs to take one or two courses at a time. All courses are six to eight weeks long. Unlike some self-directed online programs, Kettering University Online students are fully supported by staff, faculty, and advisors. Every course is led by an instructor with real-life experience in their field.These are instructors that come to the classroom with academic pedigrees and real-world experience. Students connect with professionals and leaders all over the world through the online classroom. The programs are designed with the motto: "Learn Today-Use Tomorrow." This means students are learning practical applications in their classrooms that they can be put to work immediately in their organizations.
Students in the MSOM and MBA programs customize their degrees with a choice of graduate certificates in: Global Leadership, Healthcare Management, Operations Management or Supply Chain & Enterprise Resource Planning (ERP).
Both the MBA and MSOM can be completed more quickly than other MBA and management programs which typically take up to three years. Kettering University Online students can complete their degrees in as little as 18-24 months.
Is an MBA or MSOM worth it?
Kettering University is rated as one of the best when it comes to ROI. On average, Kettering University graduates see a 20-year return on investment of $743,000, according to PayScale.com. PayScale ranked Kettering #1 in Michigan and the Midwest, and 19th in the country for return on investment.
M.S. in Operations Management
Graduate candidates come to Kettering's master's degree in Operations Management degree because they are at a point in their career that they need additional managerial and leadership skills to take them to the next level. Often, graduates of this program move into leadership positions in a wide range of fields including: healthcare, finance, logistics, distribution, hospitality, government and education.
Students in the Operations Management program capitalize on their technical experience by developing skills in leadership, managing teams, and communications. Course topics include managing processes and people, finance, Enterprise Information System Models, marketing, and operations. The program ends with a Capstone Course where students tie together their program learning into a final project with a focus on the formulation, implementation and evaluation of organizational policy and strategy.
Students consider topics such as information technology, global operations, ethics, and legal perspectives. You can customize the degree with one of Kettering University's certificate programs.
Taking your career to the next level: That is what Kettering's Online Master of Operation's Management can do for you.
Master of Business Administration
The MBA has always been considered the gold standard for business education. If your goal is to change jobs or careers, or move into the C-Suite of any organization. The MBA is for you. There are several characteristics that differentiate the Kettering University Online MBA from the MSOM. There are two additional classes to take in the MBA program: International Business and Managerial Accounting. For students determining which program to take, they might ask themselves, "Do I need these two additional courses to achieve success at the next level or to advance my career?" These two courses provide learners the business and financial skills required to make integral business decisions. The program will not teach you to be an accountant, but it will teach you questions to ask your accounting department and how to look at budget numbers to understand how this influences business decisions. There is hardly a business today that does not touch the global economy. The International Business class provides an overview of the complex issues of the global marketplace.
When Kettering MBA students graduate, they are prepared to be successful managers and leaders. Students gain skills in: valuation of financial assets, marketing, global perspectives, and leadership. In the MBA Capstone, students focus on the creation or startup of a new business, product or model based on an innovation or start-up. Like the MSOM, MBA students round out their program with a set of three courses which specialize in an area of their choice. Kettering's MBA graduates can effectively move into leadership positions and job titles such as Senior Product Manager, CEO, CFO, Strategic Management, and Senior Financial Analyst. For students ready to start their own venture, Kettering's MBA program prepares them for the title "Business Owner/Entrepreneur."
A Kettering professional advisor can help you determine which program is right for you. For more information:
Operations Management Degree Online