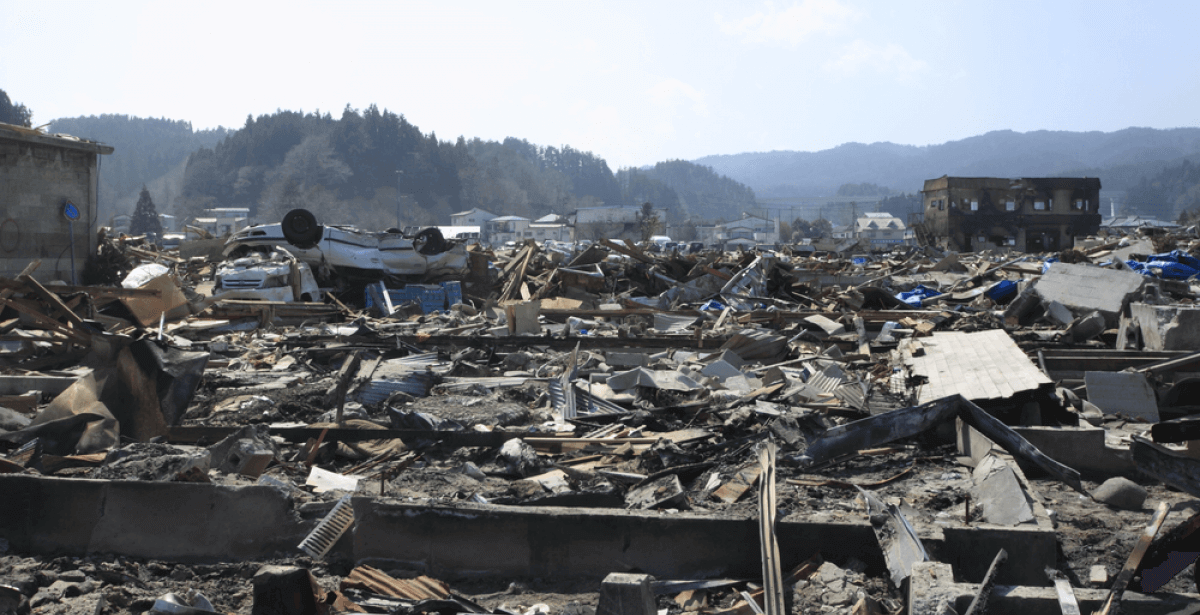 The Impact of Natural Disasters on Global Supply Chains
These are just a few headlines of natural disasters in 2016:
A 6.1 magnitude earthquake hits off the coast of Ecuador
Southeast hammered with tornadoes, flash floods
Auto industry hit hard by quake, tsunami
Natural disasters can abruptly leave organizations with a broken network of global supply chains. Failing to plan for emergencies can negatively impact the bottom-line; eventually leading to failed operations and productivity.
The Impact of Natural Disasters on Supply Chains
Major disasters disrupt economies far beyond local damage, as the effects trickle through supply chains causing uncertainty and chaos. Raw materials, components, and consumer goods could be put on hold as local communities recover from the disaster. Recent disasters show that recovery can take years.
Two recent events capture the economic impact natural disasters can have on a global supply chain.
Tohoku Earthquake and Tsunami
In 2011, the Tohoku earthquake and tsunami cost Japan an estimated $210 billion. While the quake was felt as far as Europe, it shook supply chains all over the world. Electronics and auto manufacturing facilities were flooded, and in some cases, destroyed. Companies dependent on Japan's Just In Time delivery practices were left without parts. Global production suffered, affecting other nations' economies. Toyota, Nissan, and G.M. were forced to temporarily shut down some of their facilities in the U.S. and Japan because they could not ship or receive required components.
Thailand Flooding
Also in 2011, severe flooding in Thailand washed out Western Digital's offices. The company produced one-quarter of the world's computer hard drives. It took a full year for production to resume to pre-flood levels, disrupting computer manufacturers' supply chains. The financial impact on the local economy was far less than some other natural disasters, but the impact on consumers and computer makers was high.
Contingency and Emergency Planning – What You Need to Know
An effective business continuity management plan (BCM) should be created as part of a disaster plan. First, consult stakeholders and evaluate risks. Then, build redundancy and resilience into the supply chain, so materials and other products needed for production are coming from different geographic areas. Consider risks at all supply chain locations. Document the contingency plan and assign recovery tasks and teams. Lastly, a well-designed plan considers possible downstream effects to customers, including price changes, product availability, and marketing.
4 Steps to Dealing with Disaster
Be Organized – Have detailed documentation and guidelines established that dictate the supply chain emergency operations plan.
Be Transparent – Internal and external uncertainty creates chaos, which leads to a host of other problems. Be clear and open with suppliers, partners, and internal staff in a timely manner. Openness goes a long way in the recovery process.
Rely on Partnerships – Build strong, strategic supply chain partnerships. These relationships will help you work through disaster challenges.
Adjust – Recovering from a natural disaster is a fluid situation. No matter how much you plan, you will still need to adjust which could include re-routing suppliers and schedule changes.
Implement these steps as part of a supply chain contingency and emergency plan before a disaster and you could keep your organization productive and profitable.
Kettering Online's Innovative Master's Degree in Supply Chain Management
The Master of Science in Supply Chain Management program combines traditional approaches to supply chain management with innovation and the current trends that are transforming the industry.
The entire Master's in Supply Chain program is ten courses where students receive a practical framework in the foundations of supply chain management, financial management, and logistics. Kettering University Online has designed unique courses with practical applications students can apply immediately.