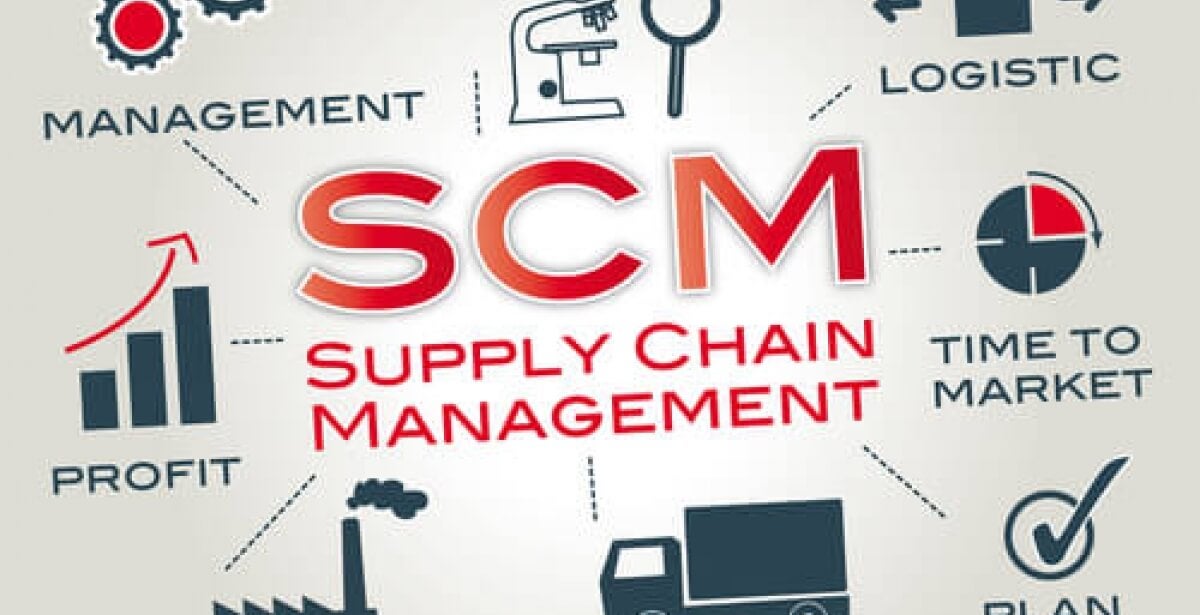 The Evolution of Supply Chain Management
The supply chain industry in the U.S. is big business! According to a Harvard Business Review article by Mercedes Delgado and Karen Mills (March 09, 2018), the U.S. supply chain makes up 37% of all jobs and employs 44 million people with higher than average wages, with the help of next-gen technology, it's going to keep growing globally.
Supply chain jobs are not only growing; they are shifting. Innovations in automation, advanced robotics, and machine learning have replaced jobs such as warehouse movement and packing. The positions moved to management, service, and relationship development. Now, supply chain managers can be expected to spend more time building relationships with vendors, other departments, and customers.
According to Forbes, by 2025 supply chain managers can expect to play a more significant role in troubleshooting, customizing, directing customer satisfaction, and advancing organizational sustainability. An advanced degree in SCM not only builds your resume, but positions you with the skills in technology, customer service management, logistics, and procurement to advance your career and your organization.
Evolution of supply chain: A brief history
Supply is a new career title for a job with a long history. Supply Chain management may have been known as logistics or procurement departments in the past but all that has changed as technology and the global market for goods and raw materials has expanded. The need for highly-trained individuals that understand the complexities of the modern supply chain has never been more apparent.
Going Places
The next generation of supply chain managers will be international relationship managers. They will spend their days negotiating with worldwide vendors and suppliers while managing the supply chain process starting with raw materials that may take a trip around the world before they get to the end user. With the rise of customization and on-demand services, supply chain strategies need to align with overall business strategies and company values.
The MS in Supply Chain Management provides graduates with an edge in this growing and competitive field.  The supply chain management courses through Kettering University Online prepare students for the next incarnation of the supply chain that includes artificial intelligence, the internet of things IoT, autonomous options and, sustainability.
Now Hiring
The field of supply chain and logistics is growing fast, and well-educated job candidates are needed to fill the demand. U.S. News & World Report points to changes in tech for the growing opportunities: "Supply-chain management has recently shown up in countless publications as a hot concentration for MBAs."
Why a Master's Degree in Supply Chain?
According to Logisticsdegree.net, "Many employers actually prefer a master's degree or professional degree in this field as well. Your classes in logistics and supply chain management will take your skills to the next level.
Students can concentrate in areas such as enterprise resource planning, global leadership, and healthcare engineering.
Ready to take the next step in your supply chain management career?
Sources
cerasis.com/2015/01/23/history-of-supply-chain-management/
forbes.com/sites/kevinomarah/2016/12/15/future-of-work-four-supply-chain-careers-for-2025/#6a01a1911079
fortune.com/2014/05/01/wanted-1-4-million-new-supply-chain-workers-by-2018/
llamasoft.com/24-of-the-gartner-supply-chain-top-25-companies-optimized-supply-chains-with-llamasoft-in-2018/
usnews.com/education/best-graduate-schools/top-business-schools/articles/2013/09/19/3-things-to-know-about-an-mba-in-supply-chain-management
payscale.com/research/US/Job=ERP_Consultant/Salary
apics.org/docs/default-source/default-document-library/millennial-survey_-web-final.pdf?sfvrsn=2
logisticsdegree.net/careers-in-logistics-and-supply-chain-management/
usnews.com/education/best-graduate-schools/top-business-schools/articles/2013/09/19/3-things-to-know-about-an-mba-in-supply-chain-management