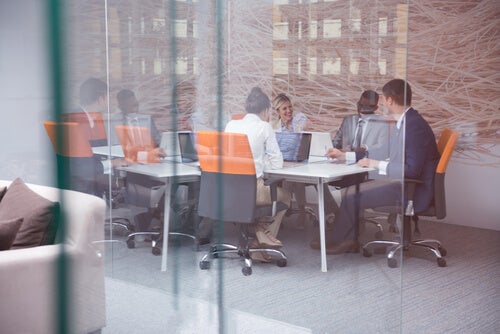 Best Practices in Operations Management
Finances, training, communication, equipment, employees, and management of buildings, suppliers and stakeholders are all on the task list for operations managers. It can become an overwhelming to-do list. Learning and implementing best practices from experienced operations managers can prevent mistakes, maintain operations in flow, and keep your organization profitable and productive.
Defining a Best Practice
In her blog, best practice, Margaret Rouse, writer for TechTarget, defines a best practice as a "technique or methodology that, through experience and research, has proven to reliably lead to a desired result. A commitment to using the best practices in any field is a commitment to using all the knowledge and technology at one's disposal to ensure success. The term is used frequently in the fields of health care, government administration, the education system, project management, hardware and software product development, and elsewhere."
Defining Operations Management
Operations management refers to the administration of business practices to create the highest level of efficiency possible within an organization. Operations management is concerned with converting materials and labor into goods and services as efficiently as possible to maximize the profit of an organization.
In his article on Operations Management, journalist, Tim Dhoul writes that operations mangement is "chiefly concerned with planning, organizing and supervising in the contexts of production, manufacturing or the provision of services. As such, it is delivery-focused, ensuring that an organization successfully turns inputs to outputs in an efficient manner. The inputs themselves could represent anything from materials, equipment and technology to human resources such as staff or workers."
Best Practices for Increasing Productivity
In How Can Functions of the Operations Manager Increase Productivity, George Root III, business writer for the Houston Chronicle, sets the context for the work Operations Managers perform: "An operations manager takes on tasks designed to improve productivity and assist in the growth of the organization. Some of the functions directly affected by the operations manager are purchasing, manufacturing, shipping, packaging, human resources, company finance, and computer support. To understand the job a production manager is required to do, you need to understand how the functions of an operations manager increase productivity."
Operations Managers are responsible for, and work in conjunction with, many aspects of the company; their skill-set must reflect both a breadth and depth of knowledge from a myriad of areas. Root highlights several best practices used by operational managers to increase productivity, decrease waste, and generate profit.
1. Equipment Upgrades - One of the responsibilities of an operations manager is to analyze work functions and determine what equipment upgrades would improve productivity.
2. Communication Coordination - Improved communication within an organization can increase productivity. When information is sent from one department to another quickly and accurately, it can speed up the pace at which the company can operate and ensures that all necessary parties get the information they need to be productive.
3. Revenue Collection - The operations manager is in charge of billing and revenue collection. By analyzing revenue collection procedures, the operations manager can create ways of collecting revenue quickly to make sure the company has cash on hand.
4. Training - Operational managers work with the human resources department and departmental managers to develop more efficient ways for employees to do their jobs. Analyzing work functions is one of the many tasks that an operations manager performs each day.
Those working in operations management must engage in all types of critical analysis with a particular emphasis on effective decision-making to meet the needs of stakeholders and the goals of the company. Bringing innovation and cutting-edge best practices to the areas of quality management, inventory control, delivery, supply chain, and information management, is what makes the difference between a marginally successful company and a company that dominates their share of the marketplace.
Kettering Online's Innovative Master's Degree in Operations Management
Operations managers design, execute, and control the processes that transform raw materials into goods and services for consumers. The operations management industry needs strategic, fiscally aware, leaders dedicated to using cutting-edge technology combined with creating sustainable innovations for these unprecedented times.
Kettering University Online's award-winning MS in Operations Management degree program consistently produces graduates who have a combination of technical expertise, leadership skills, and financial acumen. The curriculum, designed for working adults by an outstanding collection of subject matter experts and faculty, provides a holistic view of how companies manage the production, pricing, sales, and distribution of goods and/or services.