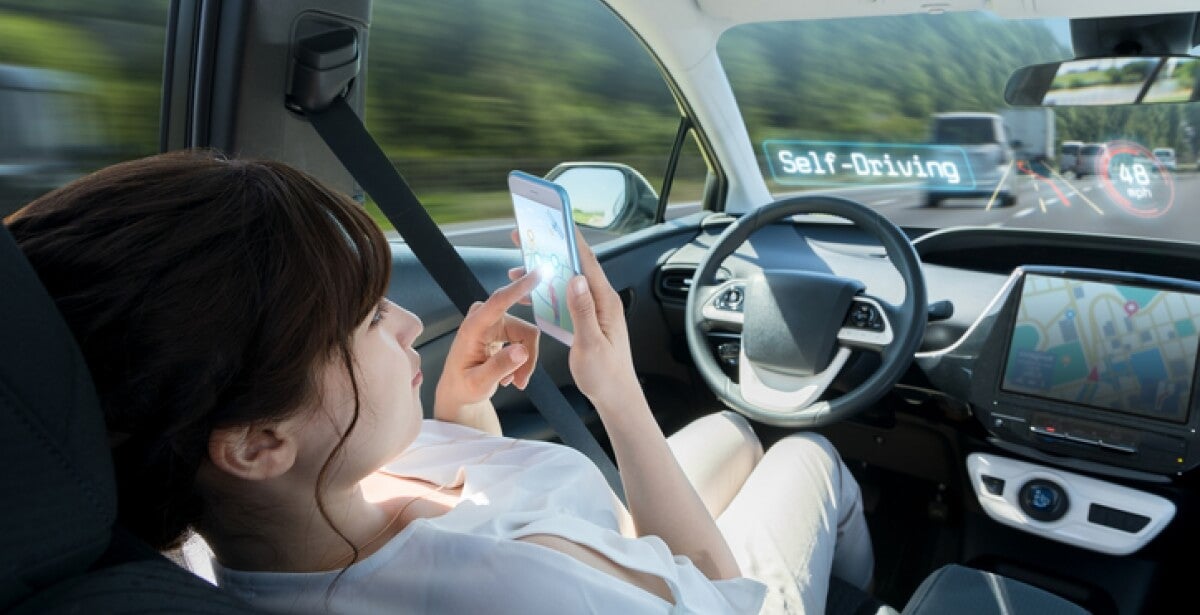 Automotive Engineers: The Changing Landscape
Imagine readying yourself for an event. Using your mobile phone, you summon your autonomous car. While riding to the event in that car, you return calls and emails instead of driving. You are dropped off, and begin a lovely evening minus the worry about parking or walking too far to the venue. Then when the event is over, you hit the app that is now on your phone for another car to pick you up and take you home while you doze quietly in the back.
It is likely that this will be your experience in the near future. The advantages of autonomous vehicles for consumers are obvious, but how does this seismic shift in the industry affect those working in the field of automotive engineering?
Automotive engineers contribute to the design, development, and production of motor vehicles and the technology used to make them safe, reliable, and affordable. With the advent of autonomous vehicles and other advanced mobility applications, the current skill-gap, and fierce competition among companies to be at the forefront of development, the need for automotive engineers to have an advanced degree is imperative. Kettering University Online's MS Engineering-ECE-Advanced Mobility is an innovative, first-of-its-kind, degree pairing you with scholars and industry experts who are actively working to define the future of advanced mobility.
3 Areas of Change for Automotive Engineers
A conversation with Dr. Diane Peters, Assistant Professor of Mechanical Engineering at Kettering University, about the changing landscape of automotive engineers revealed three specific areas in which engineers are being encouraged to re-tool their thinking to meet these new and pressing industry demands. These areas include knowledge versatility, communication and collaboration, and an ability to engage in debate regarding new ethical issues.
Knowledge Versatility: Breadth over Depth
Historically, various types of engineers – mechanical, computer, electrical etc. worked within their particular area of expertise. Now that autonomous vehicles, and other advanced mobility applications require a wider range of knowledge from various experts, Dr. Peters notes that the automotive industry needs "a greater diversity of professionals with engineering backgrounds as well as engineers who are willing to augment their disciplinary knowledge with interdisciplinary knowledge." Some examples of this are:
Mechanical engineers with a good knowledge of programming
Electrical engineers who know enough about mechanical engineering to interface with mechanical engineers
Computer engineers who understand what their coding is doing in a very real physical sense
The fact that car manufacturing requires a much more interdisciplinary effort, underscores the next area of change, which is the need for engineers to be able to effectively communicate and collaborate with one another.
Effective Interpersonal Communication and Collaboration
Being brilliant is useless if one cannot communicate ideas with colleagues in a manner that is both harmonious to the organizational culture and is clear to those that require the information. Often these soft skills, these skills, are becoming even more important for professionals who require the need to interact effectively and productively with different types of colleagues. Below are three important soft-skills necessary for effective interpersonal communication and productive collaboration.
1. Emotional Intelligence
"Emotional intelligence is your ability to recognize and understand emotions in yourself and others, and your ability to use this awareness to manage your behavior and relationships" (Bradberry & Greaves, 2009, p. 17). Much like all soft skills, the more you build your emotional intelligence, the more successful your professional and personal relationships tend to be.
2. Alignment of Verbal and Nonverbal Communication
Mixed messages occur when verbal and nonverbal messages are not congruent. When this happens, people typically place more weight on the nonverbal message than the verbal one. So for example, if someone shouts "I'm not angry" while banging on a desk, then you have experienced two things: a mixed message and an angry person!
It is important to be aware of both your intentional (verbal) and unintentional (nonverbal) messages as each one can contain a different meaning. Effective communicators do their best to make sure the messages they send are congruent. Nonverbal communication should support the verbal message, not contradict it.
3. Listening Skills
Listening, much like any skill, is a learned and practiced behavior. When people put effort into listening well they often find that their relationships function more smoothly and are more enjoyable. Giving speakers your undivided attention while they speak takes practice. Instead of planning what you will say next, keep the focus on the message at hand. While you are listening, also keep an eye on the speaker's nonverbal messages.
Job Outlook
The need for mechanical engineers in the automotive industry is being augmented by the need for electrical and computer engineers as newer technologies evolve. "The pressure is on as consumers and organizations across the industry spectrum look to use cars in new ways that seemed unimaginable only a few years ago. As a result, industry players are focused on attracting an evolved pool of talent. This next-generation workforce not only requires strong engineering and technological abilities, they need to excel in an ever-evolving industry that increasingly relies on innovative ideas, versatility and collaboration" (Sorensen, 2017, para. 2).
According to the U.S. Bureau of Labor Statistics, employment opportunities for electric and computer engineers is expected to increase four percent between now and 2022 (www. bls.gov). Some of the new job titles and opportunities are:
Senior Engineer, Autonomous Driving
Senior Software Engineering – Autonomous Vehicle Security
Electrical and Computer Engineer
Electrical Engineer
Computer Engineer
Automation Engineer
Mobility Engineer
Robotics Engineer
The automotive industry, once on the brink of collapse, is now thriving and promising to make our science fiction wishes into daily realities. The MS Electrical and Computer Engineering from Kettering University is the innovative online degree program designed to put your future in motion! Even if it is "autonomous!"
Kettering Online's Innovative Master's Degree in ECE
In the MS Engineering-ECE-Advanced Mobility program, engineers learn and practice cutting-edge applications for electric, hybrid, autonomous vehicles, and transportation systems. The program challenges students to work and design in a Simulink lab developing solutions for dynamic systems, controls, and digital signal processing. They also learn to design dynamic systems which enhance and support autonomous functionality, and robotics enhanced by artificial intelligence. Courses challenge engineers to develop the next level of safety, efficiency, and infotainment systems while considering the input of human driver behavior. Students graduate ready to contribute to the future development of electric and autonomous vehicles, mobile robotics and other dynamic systems.