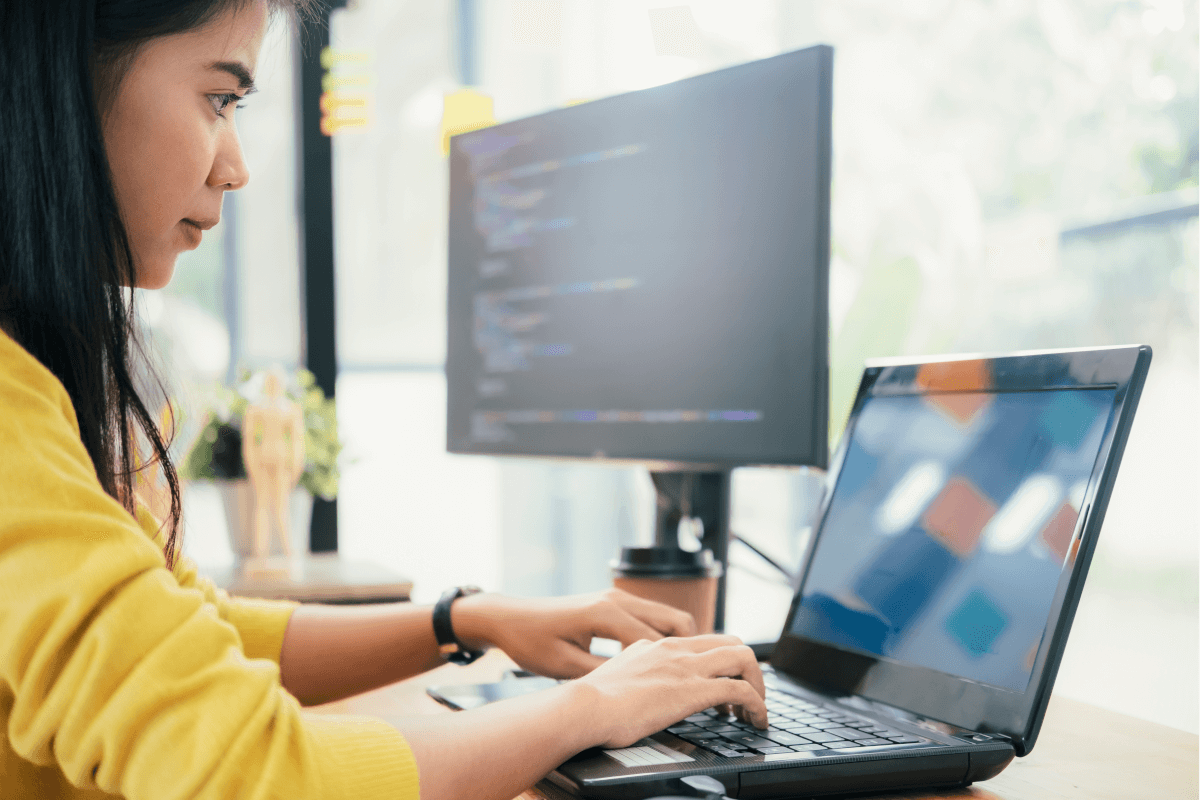 Online Learning and Cheating: What is the Real Story?
The question: Who cheats more; students in face-to-face courses or students in online courses?
The answer: It depends on which study you read and/or whom you ask.
"According to numbers from the International Center for Academic Integrity, 68% of undergraduate students admit to cheating on assignments. But research suggests that online students are no more likely to cheat than their on-campus peers. Research, however, is murky and inconclusive, with some studies suggesting that online students cheat more and others finding the opposite to be true. But thanks to tools that monitor academic dishonesty in online courses, some experts argue that cheating on the web is harder than in a traditional classroom" (Haynie & Moody, 2019, para. 5).
The real story is that students who are inclined, and motivated to cheat, are likely to do so regardless of which modality of instruction they choose, especially since there is access to myriad ways of plagiarizing and cheating on assignments and exams. For example, a quick Google search reveals several ads for essay mills, which are highly lucrative businesses charging students for completing their assignments and papers.
"We're all used to seeing ads pop up when we go onto social media sites that indicate what they think our interests might be, and you'll find exactly the same thing with essay mills. Struggling students – those who search 'how do I get help with my essays', for example – will be targeted" (Butler and Lane, 2020). Before offering best practices for mitigating cheating, here is a brief list of types of academic cheating.
Chat with an Enrollment Advisor
Examples of Academic Cheating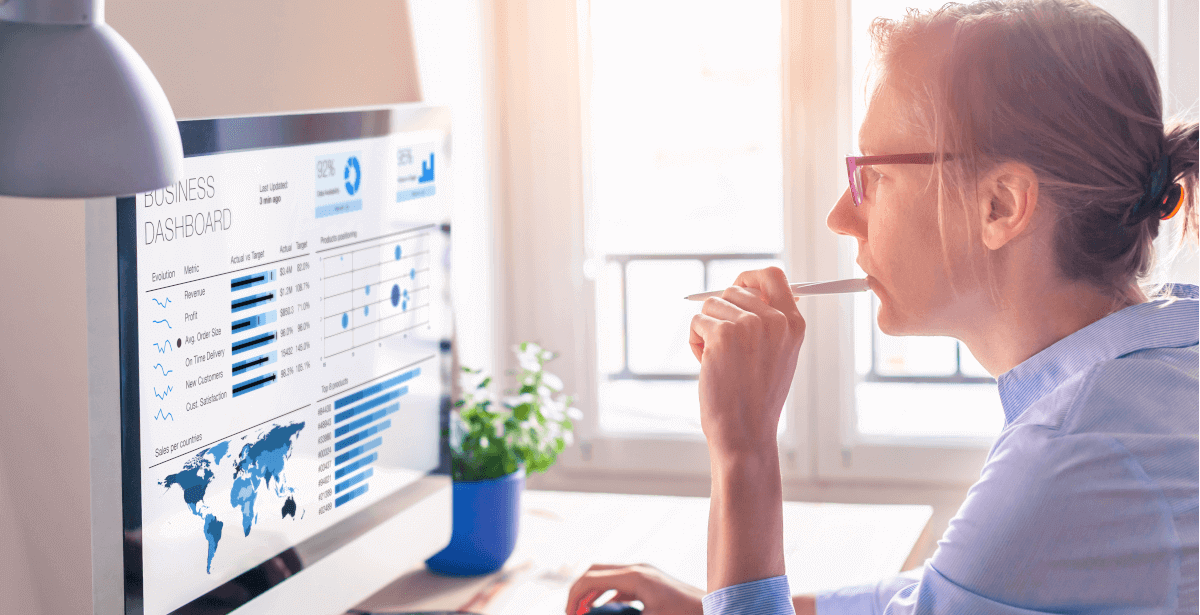 Purchasing papers or answers to exams and/or assignments
Paying another person to do your work
Using cheat sheets
Taking photos of exams
Using technology like Bluetooth headsets to relay information to another
Plagiarism and self-plagiarism
There are three main types of plagiarism. The first type is global plagiarism, which is stealing another's work, in its entirety, and passing it off as one's own. The second type, patchwork plagiarism, happens when someone takes a bit of information from several sources, patches it all together, and submits it as original work. The final type is incremental plagiarism. This type of plagiarism is a bit less noxious, although just as inexcusable, and it happens when one fails to give credit for direct quotations and paraphrases (Lucas, 2020). It is important to note that if you use your own work from another course or paper without citing that is another form of plagiarism called "self-plagiarism." You must also cite yourself if you use something that was created for another academic assignment in the past.
"When it comes to plagiarism, no subject poses more confusion—or more temptation—than the Internet. Because it is so easy to copy information from the Web, many people are not aware of the need to cite sources when they use Internet materials. If you don't cite Internet sources, you are just as guilty of plagiarism as if you take information from print sources without proper citation" (Lucas, 2020, p. 37).
Schedule a call with an Enrollment Advisor
Ways to Mitigate Cheating in Online Courses
Despite the various, and creative ways, students can cheat, there are some best practices for faculty and course developers to use for mitigating the breadth and depth of cheating.
Use a timer – putting time boundaries on tests and quizzes can curb cheating
Create pools of questions – having at least twice as many questions than necessary allows for creating pools – pools pull questions in a randomized way so not all students receive the same questions
Avoid designing closed-ended questions or questions with only one answer
Design questions relying on personal or professional experience – "Foster and academic curriculum that perpetuates real-world application of problems" (Kennedy, 2019, para. 7).
Design questions around the process and/or problem-solving
Use an online proctoring service – proctoring services like Examity, Honorlock and ProctorU rely on advances in technology such as multi-factor identity checks, biometric scanning, artificial intelligence-based behavior analysis, keystroke detection, environment assessment, and live proctor monitoring
Create new versions of exams every term
Have students submit their work through plagiarism checkers such as Duplichecker, Turn It In, or EasyBib
Use a lockdown browser – a custom browser that locks down the testing environment so students cannot visit other websites, switch applications, take screenshots, copy questions, or print
Model integrity
Encourage critical thinking
Create learning that is student-centric
Encourage students to ask for help – from a tutor, writing center, or academic success center
Encourage students to plan early for assignments – students can be more apt to take a shortcut when up against a deadline
Make clear the consequences for student violation of academic integrity and conduct policies
Include your institution's academic integrity policy in your syllabus
Kettering University Online Policy
KUO has students acknowledge they have read and intend to comply with ethical and behavioral standards, academic integrity, and code of student conduct by attaching a radial button to the course in the learning management system. Students cannot get access to course content until they select the button, indicating their compliance with all policies listed. Kettering University Online also offers these definitions:
Cheating
Intentionally using or attempting to use unauthorized materials, information, or study aids in any academic exercise.
Fabrication
Intentional and/or unauthorized falsification or invention of any information or citation in an academic exercise.
Facilitating Academic Dishonesty
Intentionally or knowingly helping or attempting to help another to engage in academic dishonesty in any form.
Plagiarism
Intentionally or knowingly representing the words, ideas, or images of another as one's own in any academic exercise.
The real story is that it is unlikely that those inclined to cheat will refrain from doing so. Utilizing best practices for sound instructional design and taking advantage of creative technological solutions to protect the integrity of academic courses remains the best defense against students who are determined to cheat themselves.
If you are interested in becoming a member of our award-winning faculty, or a subject matter expert for course development, send your curriculum vitae and cover letter to Dr. Christine Wallace at cwallace@kettering.edu. If you are interested in becoming a student, visit Kettering University Online for information about our graduate degree programs.
Sources
Butler, E., & Lane, E. (2020). How students turn to 'essay mills' to help them cheat. BBC Worklife. https://www.bbc.com/worklife/article/20190329-the-essay-mills-that-help-students-cheat
Haynie, D., & Moody, J. (2019, June 21). Think twice before cheating in online courses. U.S. News & World Report. https://www.usnews.com/education/online-education/articles/2014/06/17/think-twice-before-cheating-in-online-courses
Kennedy, R. (2019, November 16). Why students cheat and how to stop it. ThoughtCo. https://www.thoughtco.com/cheating-basics-for-private-schools-2773348
Lucas, S. (2020). The art of public speaking. McGraw Hill.