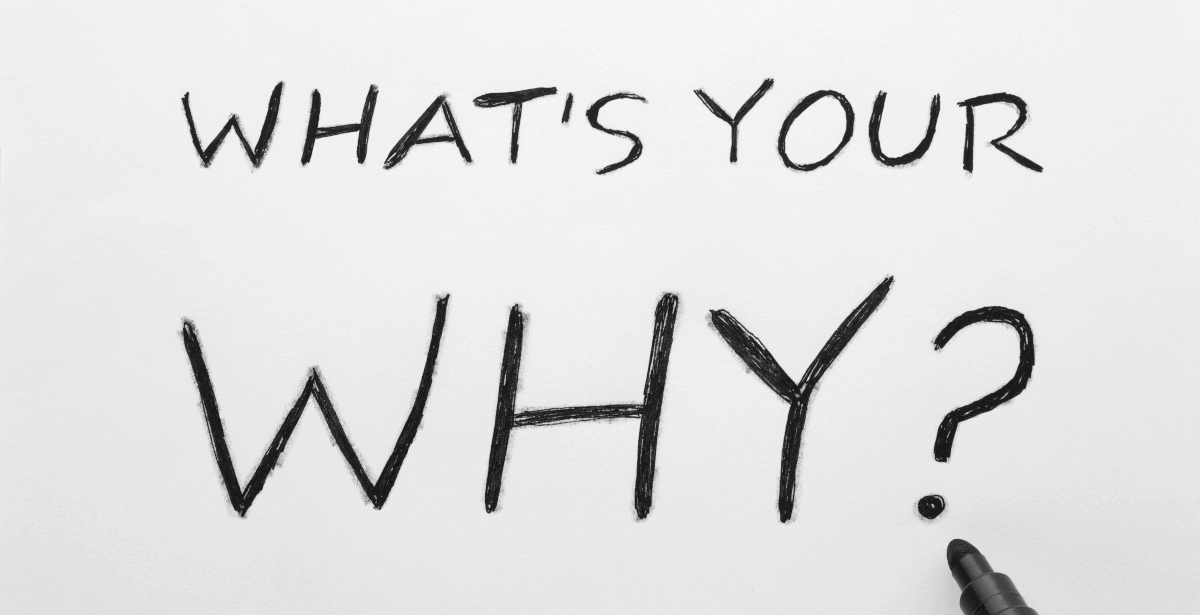 By Jennifer Levy, MA
Program Development Manager/Senior Instructional Designer
Kettering Global
From time to time, the Kettering Global staff chooses a book to read and discuss at monthly staff meetings. After hearing Simon Sinek speak at a Global Leadership Summit, the staff chose his first book, Start with Why: How Great Leaders Inspire Everyone to Take Action.
Walk past any airport convenience store or scroll through the business category on Amazon and you will find dozens of professional development books focused on leadership and management with catchy titles and simplistic directives. Start with Why is different. The main thesis of the book is that anyone can explain what they do and/or how they do it better than their competitors, but many people cannot explain WHY they do what they do. Sinek makes the case that understanding the WHY of our work is what leads to both a change in perspective and a restoration of passion for the work itself. He also adds that when leaders are in tune with their WHY, it inspires those whom they lead.
As Kettering Global's Program Development Manager and Senior Instructional Designer, I have spent a bit of time thinking about my own WHY. I do the work I do because I believe that education has the power to change lives, improve relationships, and offer the chance to embrace a wider world-view. My WHY has led me to dedicate my life to empowering others to learn.
In a chapter called "The Emergence of Trust," Sinek writes, "starting with WHY when hiring dramatically increases your ability to attract those who are passionate for what you believe. The goal is to hire those who are passionate for your WHY, your purpose, cause or belief, and who have the attitude that fits your culture. Once that is established, only then should their skill set and experience be evaluated" (Sinek, 2009, p.93). After thinking about my own WHY, I was curious as to the WHY's of my colleagues. Following are some of their responses to the question "What does start with WHY mean to you?"
Janell Beil – Student Success and Operational Systems Coordinator
I work for KUO because I believe in the style and quality of our programs. I finished my undergraduate program with accelerated courses, which had a maximum of 15 students in each and it made a world of difference for me to be able to see the light at the end of the tunnel so to speak. Accelerated online courses may not work for everyone, but if you are willing to work hard and make education a priority, you can truly get or finish a degree in a short amount of time. You can work around your job, kids, etc. The sense of accomplishment is amazing and the reward for the hard work pays off.
I also think our Vice President, Dr. Wallace's dedication to this program demonstrates her deep desire to help people reach their goals. This is a big part of WHY I work with Kettering Global. She truly thinks about the students and the quality of their education as well as making sure they have all the tools they need to succeed i.e. access to a 24- hour help desk, quality instructors, consistency in policies and academically rigorous course content. She goes the extra step by taking time each week to call and welcome the new students who enrolled that week. She always makes time for students who reach out even when they may not get the answer they want. I respect and admire her commitment to making students better both in academia and in life.
Dr. Marta Urdaneta – Director
My answer to WHY I do the work I do for Kettering Global is to facilitate student success. It also means that by keeping that as my focus, all tasks and duties I perform are completed in a way that follows this WHY. For example, participating in course quality assurance meetings helps ensure that course documentation and information is 1) correct in terms of grammar and spelling, 2) is not confusing to the student, and 3) meets course learning objectives. A well-written course which provides the necessary information to students should facilitate student success by allowing them to focus on the course content and assignments rather than spending time figuring out confusing information or questioning the credibility of Kettering Global faculty/staff due to poor writing/spelling. Another example is in an operational context. Ensuring that student billing is timely and accurate facilitates student success by avoiding scheduling delays and additional stress on the student beyond their coursework and learning.
Schedule a call with an Enrollment Advisor
Angela Britcher – Instructional Designer
Starting with WHY provides a framework for making decisions. It is the WHY of our Kettering Global team that differentiates us; we are changing lives through education. This is a WHY I can buy into. Education provides opportunities and I think everyone should have the opportunity to change their lives for the better. I love our motto of "Learn today. Use Tomorrow." When developing courses, we are driven by a focus on our students and how what we do can improve their lives. I love hearing stories of how students implement their learning into everyday life, not just their careers. I had the opportunity to meet some of our students at commencement and see them interact with their online faculty. This really brought the concept of WHY to life for me. Through the development work we do every day these students were empowered to make changes in their lives, including new jobs and promotions. Their families—children and parents—so proud to see them achieving and receiving the rewards for all their hard work. Their professors warmly greeting them and cheering on their accomplishments. To me, this is WHY we do what we do. We are changing lives through education.
Through sharing stories and examples about Dr. Martin Luther King, the Wright brothers, Apple, and a host of other companies, Simon Sinek has written a thoughtful and inspiring book. He closes with this thought:
"Imagine if every organization started with WHY. Decisions would be simpler. Loyalties would be greater. Trust would be a common currency. If our leaders were diligent about starting with WHY, optimism would reign, and innovation would thrive. As this book illustrates, there is a precedence for this standard. No matter the size of the organization, no matter the industry, no matter the product or the service, if we all take some responsibility to start with why and inspire others to do the same, then, together, we can change the world. And that's pretty inspiring" (Sinek, 2009, p.225).
The Kettering Global team encourages you to think about your WHY!
Source:
Sinek, S. (2009). Start with why: How great leaders inspire everyone to take action. New York, NY: Portfolio Books.