10 Reasons Why Women Should Pursue an MBA from Kettering University Online
The Forte Foundation (2020), a non-profit consortium of leading companies and business schools working together to launch women into fulfilling, significant careers through access to business education, conducted research revealing the following:
Women with an MBA see pay gains of 55-65 percent of their pre-MBA salary within five years of graduation
Women represent 47 percent of the workforce, but only 17 percent of the boardrooms, and only 4.8 percent of CEOs among Fortune 500 companies
Companies with female board directors experience on average a 53 percent higher return on equity
Employers are looking to hire people with the ability to write and speak persuasively, to use financial information to make sound business decisions, and to effectively mentor, and manage employees. Employers are also looking for diversity in their talent pool:
As the key pipeline and training ground for global business leadership positions, MBA programs have a critical role to play in ensuring that the future of business leadership reflects the diversity of the society it serves. As companies' awareness of the strong business case for inclusion and diversity in business leadership continues to expand, global companies will look to business schools with increased urgency to deliver greater numbers of MBA-trained women to unlock the competitive advantage of diverse leadership teams (GMAC, 2019, p. 12).
The MBA is considered the gold standard for business education. Originally, the MBA was created to add business skills for those with engineering degrees, but today the MBA has moved beyond engineers to a whole range of individuals.
If you are ready to boost the trajectory of your career, Kettering University's online MBA Program is your next logical step! Kettering University has a long history of preparing engineers, and other professionals in the science, technology, engineering, and math (STEM) industries, to be leaders in the field of business administration. With a Kettering University MBA, you are prepared to:
Use your integrated knowledge of business administration and management to make critical business decisions
Leverage the best work out of diverse teams
Understand valuation of financial assets in the marketplace
Use a collection of best practices and critical thinking skills to evaluate complex business issues from a global perspective
Formulate, implement, and evaluate company policy and strategy initiatives to achieve corporate goals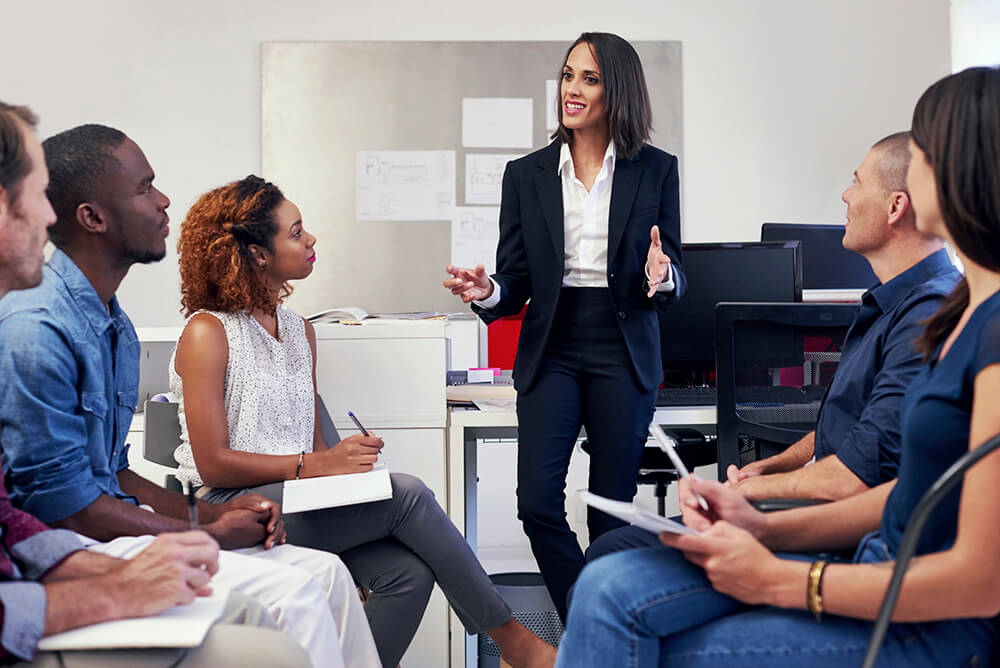 Following are ten reasons why you should enroll in Kettering University's online MBA Program:
1. Industry Accolades and Return on Investment
Kettering University Online is continuing to garner attention by receiving industry accolades and placements on a variety of ranked lists. The latest ranking of No. 1 among Best Michigan Online MBA Degree Programs is from MBA Central, a ranking and resource site for those interested in selecting a business school. Kettering is also named 24th nationally, and No. 1 in the Midwest and Michigan, in return on investment (ROI), according to PayScale.com's 2018 College ROI Report.
2. Earn a prestigious MBA in a way that fits your busy life
As a working professional, balancing the demands of your job, the needs of your family, and all of the other responsibilities to which you must attend, it is imperative that you be able to craft your own schedule. The 100 percent online MBA program lets you do just that. Do your coursework, when you want and where you want!
3. Professional Advising
Our Professional Advisors understand that pursuing a master's degree can be a big decision with many factors to consider. Our Professional Advisors are also knowledgeable, supportive, and with you every step of the way; from your first questions about the admissions process, to helping you choose your courses, to offering resources. Your designated Professional Advisor will support and encourage you until the day you graduate!
4. Learn from industry experts with academic credentials
Once enrolled in the program, you work with Kettering University Online MBA faculty, a collection of academic and industry experts with various backgrounds and experience. Our faculty are dedicated to showing you how to turn theory into practice through experiential learning with a focus on honing the technical and soft-skill sets essential for success in today's corporate landscape.
5. Learn Today – Use Tomorrow Philosophy
The Learn Today – Use Tomorrow philosophy guides both our instructional design and assessment criteria. Students in all KUO programs have the opportunity to immediately apply what they are learning in their courses to their job and to bring the challenges they face at work to their coursework and projects.
6. Substantive and Timely Feedback
KUO Faculty provide substantive and timely feedback on all assessments. Faculty are motivated to provide learners with tangible information and tips to improve their work while reinforcing areas in which they excel. Offering learners suggestions, corrections, and compliments in a timely manner can help them improve for the next assignment.
7. Soft-Skills
While an expert understanding of finance, accounting, and strategy are essential in business administration so is the ability to use a variety of soft skills. Emotional intelligence, effective interpersonal communication, listening, and the ability to successfully negotiate conflict are essential skills to have in order to be an effective leader. Kettering University understands this and weaves all of these concepts throughout each of its courses to prepare learners for a wide range of professional scenarios.
8. Leadership
Being a leader is not dependent upon your job title. Kettering University believes that everyone can learn to lead. While you are in the MBA program, you will be honing your communication skills, learning about the importance of self-reflection, motivating and supporting your fellow learners, and developing the core components of what it means to be a fair, inclusive, and innovative leader.
9. Courses and Certificates
The KUO MBA program provides a demanding curriculum designed to link transformative experiential education to rigorous academic standards with real-world applications for learning that lasts a lifetime. Courses in the MBA program include Managerial Accounting, International Business, Managing People and Organizations, and Financial Management. KUO also offers you the opportunity to customize your MBA with a choice of graduate certificates in Global Leadership, Healthcare Management, Operations Management, Modern Business Practices, or Supply Chain Management Level I and II.
10. Connect with an Extensive Alumni Network
Once you graduate from the program, you become part of an elite club of business leaders representing industries from around the world. As a graduate of Kettering University, you are part of an extensive alumni network with connections to notable organizations such as General Motors, Bosch, Boeing, Fisher-Price, Whirlpool, GE, and NASA, just to name a few!
The value of an MBA, particularly for women, cannot be overstated. With your MBA, you can be more confident in your skills, more content in your career, and a valuable asset to your organization.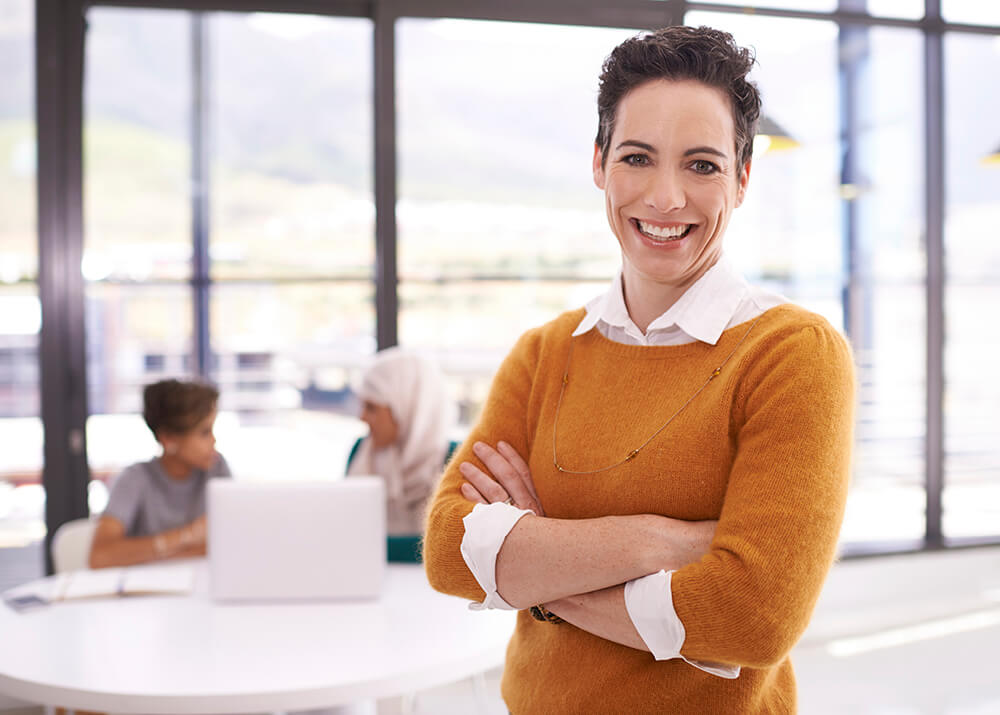 So if you are, self-driven, motivated to excel in a career within the industry of your choice, and believe that higher education can be a direct path to greater responsibility and authority in the workplace, the Kettering University MBA program is the right place for you!
Boost your career to the next level by skipping the GMAT and applying to the Kettering University Online MBA Program. Contact one of our dedicated Enrollment Advisors at 1.855.418.0201 for more information about admission requirements, tuition rates, and course descriptions. You can also visit KUO Online and download a free, comprehensive guide of our programs.
It Is Your Time To Be Kettering Built!
References
Forte Connect. (2020). The value of an MBA for women. http://www.fortefoundation.org/site/PageServer?pagename=value_mba
Graduate Management Admissions Council. (2019). Women and the full-time MBA: Continuing the push for progress. https://www.gmac.com/-/media/files/gmac/research/diversity-enrollment/women-and-the-full-time-mba_continuing-the-push-for-progress_march-2019.pdf
MBA Central. (2020). The 15 best Michigan online MBA degree programs. https://www.mbacentral.org/top/best-michigan-online-mba-degree-programs/ PayScale. (2018). Best value colleges. https://www.payscale.com/college-roi