Why Now? Pursuing Higher Education During COVID
Businesses around the world are coping with and strategizing for the continued consequences of COVID-19 on their businesses and organizations. Record job loss in the United States, reflected in the numbers of unemployment applications, is causing many people to consider what their professional life may look like in the future.
Some individuals are taking this time to re-evaluate their career choices, and considering whether to stay in their current profession or industry. Others are weighing the advantages of honing a particular skill set within their area of expertise in order to make themselves more marketable, and still others are considering returning to school for an online graduate degree. If you are among the group of people thinking about returning to school, Kettering University Online (KUO) offers award-winning graduate programs and certificates in a variety of academic disciplines.
Amid every crisis, there are opportunities. If you are willing to see and explore these opportunities, you may be able to reshape the rest of your professional and personal life in ways you may have never expected. Simon Sinek, motivational speaker and author of multiple best-selling books, echoes this view about opportunity: "These are not unprecedented times. There are many cases where change or something unexpected has put many companies out of business and made other companies come out stronger and reinvent themselves. The opportunity is in what will be, not how to preserve what we had" (Sinek, 2020).
If a business can reinvent itselves, so can you! One way to do that is to continue your education, by adding a degree, a certificate or even just a course. Last year's study, by the United States Bureau of Labor Statistics, noted, "Occupations that require a postsecondary credential are projected to grow faster than occupations that do not require postsecondary education for entry. Occupations that typically require a master's degree, the smallest group in terms of base-year employment in 2016, are projected to grow at a rate of 16.7 percent through 2026. That's more than twice the rate of growth projected for all occupations, 7.4 percent" (U.S. Bureau of Labor Statistics 2019, p. 5).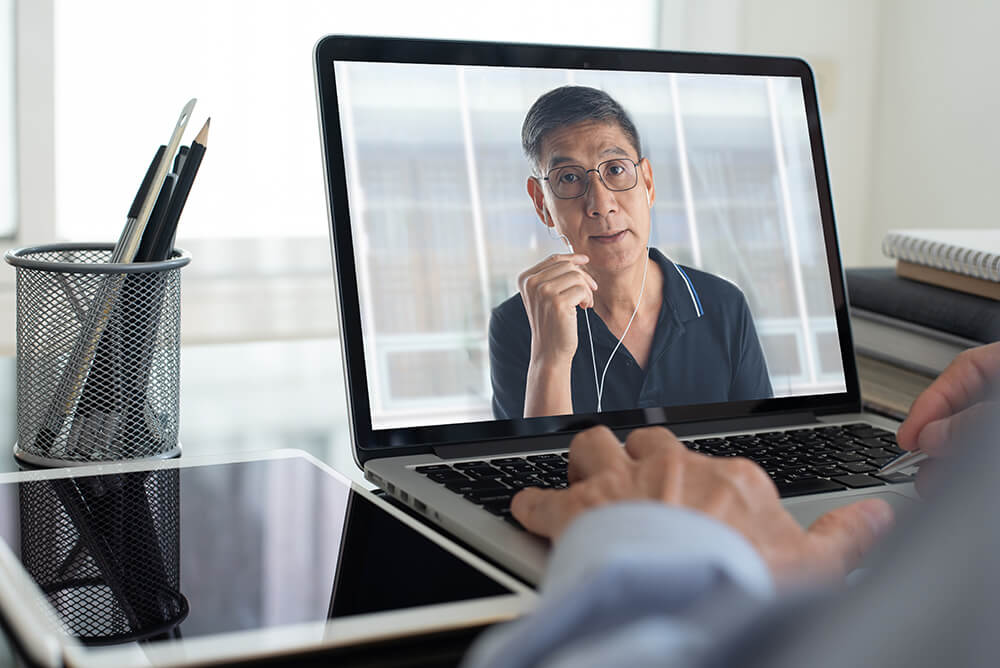 If you are considering your next move, now might be the right time for you to enroll in one of KUO's MasterDegree Programs. Following is a snapshot of each program:
Master of Business Administration
Employ sound business strategies in finance, marketing, ethics, strategic planning, human resource management, and international business
Synthesize business tools and techniques to develop sound business plans
Foster cohesive teams and mentor future organizational leaders
MS Data Science
Identify and classify variables, choose and apply appropriate models to solve data science tasks, and assess the model used to solve data science tasks
Collect, clean, and prepare data as well as evaluate the data in terms of source, volume, frequency, and flow
Demonstrate ability to compose common data science genres as well as facilitate the visualization, exploration, discussion, and action on data science findings
Learn About Our Data Science Program
MS Engineering-ECE-Advanced Mobility
Deepen knowledge and increase mastery of technical areas in Advanced Mobility
Integrate electrical and computer systems for autonomous vehicles and other advanced mobility applications
Develop advanced mobility applications for electric, hybrid, and autonomous vehicles, transportation systems, artificial intelligence and robotics as it applies to mobility
Learn About Our MS-ECE Program
MS Operations Management
Employ tools and techniques of management science to all functional business areas including finance, marketing, strategic planning, and corporate social responsibility
Synthesize concepts of operationsmanagement and business processes
Apply leadership concepts to managerial decision-making
Learn About Our Operations Management Program
MS Engineering Management
Apply professional engineering knowledge to lead technical projects
Apply leadership and communication skills in managing high-functioning, cross-disciplinary teams
Acquire the savvy business acumen necessary for all financial administrative, and planning activities supporting project development from conception to completion
Learn About Our Engineering Management Program
MS Supply Chain Management
Analyze supply chain operations with the goal of optimizing resources to produce competitive advantages
Hone financial management skills to aid in making business decisions effectively
Analyze risk and use appropriate planning to manage risk
Learn About Our Supply Chain Management Program
MS Lean Manufacturing
Apply principles of lean to produce competitive advantage through the reduction of waste
Apply Six Sigma techniques to organizational problems
Pull the Lean Manufacturing concepts together in a team-based Capstone project to save your company time and money
Learn About Our Lean Manufacturing Program
A Note about Faculty
KUO hires, trains, and mentors faculty who are expert in their field and eager to support meaningful learning experiences with students. Our faculty appreciate the value in transitioning from the sage on the stage to the guide on the side, an online learning best practice. Rather than delivering long lectures, KUO faculty members facilitate discussion questions, encourage sharing of perspectives, and support students' successful integration of knowledge. KUO faculty inspire, motivate, and empower students to direct their own learning to shape the course of their future. Furthermore, they are available each and every week to provide individual and group support on a range of subject matter.
Learn Today - Use Tomorrow
KUO's philosophy, Learn Today – Use Tomorrow is an approach encouraging students to use their current work challenges in the online classroom. All KUO courses link transformative experiential learning to rigorous academic standards with real-world applications. Students are more engaged in their learning, and more motivated to try innovative solutions, when they understand that they can bring those ideas to life within their organization. When students apply what they have learned to the day's challenges, they are adding value to their organization and setting themselves apart from their peers.
KUO Benefits!
No GMAT requirement
Courses are 100% online and accelerated for working adults
Log in from anywhere and at any time to complete your assignments
Enjoy an innovating and engaging curriculum via a cutting-edge online course-delivery platform
Customize your degree with a choice of graduate certificates in: Modern Business Practices, Global Leadership, Healthcare Management, Operations Management, Supply Chain Level1 and Level 2
Participate in an experiential learning approach allowing you to use the situations and challenges you face at work as the context for your assignments and projects
Be a part of a prestigious and extensive alumni network with connections to notable organizations including General Motors, Bosch, Boeing, Fisher-Price, Whirlpool, GE, and NASA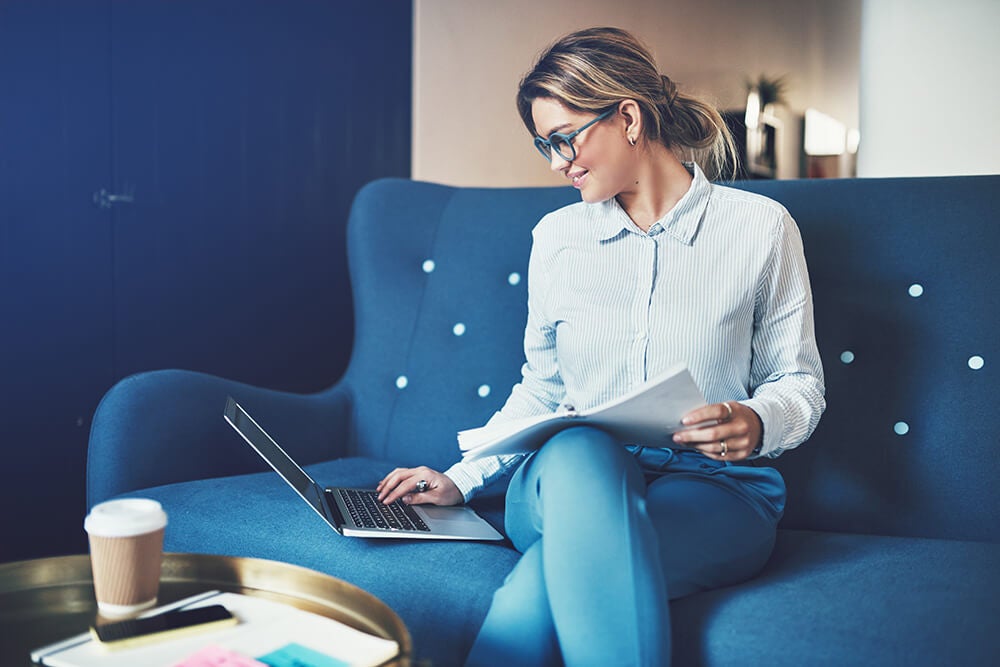 Contact online@kettering.edu to chat with an Online Enrollment Advisor, or call 1.855.418.0201 to request more information about programs, courses, application requirements, enrollment deadlines and tuition.
References
Sinek, S. (2020, April 11). COVID-19 series: Importance of infinite mindset during crisis by Simon Senek [Video]. YouTube. https://www.youtube.com/watch?v=DjEvXG-bn28
U.S. Bureau of Labor Statistics. (2019). Spotlight on statistics https://www.bls.gov/spotlight/2019/education-projections/pdf/education-projections.pdf