Businesses applying the philosophy, tools and techniques of Lean and Six Sigma manufacturing focus on maximizing customer value while minimizing various types of waste. Lean manufacturing was first seen in the auto manufacturing industry but is increasingly finding application across business sectors. Following are some examples of unique businesses putting Lean methodology to work to create more efficient processes, inspire cutting-edge innovation, and realize the importance of putting people first to maximize customer value.
Dovetailing Lean into the Home Improvement & Décor Industries
From the No. 1 furniture brand, Ashley Furniture, to smaller companies such as Gilbane Building Company, home improvement, construction, and decorating companies are capitalizing on lean concepts. Ashley Furniture uses Lean to strategically locate regional warehouses, manage its global fleet of trucks, and establish its global best practices. Lean and Six Sigma specialists at the company are always looking for ways to increase productivity, maximize profitability, and improve customer satisfaction. Ashley uses tools such as Kaizen events where employees engage in a five-day team workshop of training, data collection, brainstorming, and problem solving. The company also relies on Lean Six Sigma problem-solving teams, and continuous improvement efforts to maintain its customer-driven pursuit of quality furniture and superior service.
Gilbane
Gilbane Building Company turned to Lean when developing its "people first" business plan. The 140-year-old company wanted to offer increased value to customers and its 3,000 employees while becoming more efficient. Employees were placed in programs focusing on pulling together their collective knowledge. Skills acquired at these program meetings could be implemented immediately on the job. The results are reduced invoice processing time, improved quality assurance, and more effective customer preparation.
Cosmetics and Personal Care Go Lean
There is a pivotal shift in men's grooming around the globe. According to Statista, in the U.S. alone, the men's grooming industry has grown from a $60.6 billion a year industry in 2018 to an expected over $80 billion in 2024. Companies such as L'Oreal Paris incorporate Lean practices across their global divisions. Global consumer and beauty product packaging group Rexam integrates Lean into its manufacturing environment. Rexam leverages capabilities in Kaizen, including continuous improvement and value stream mapping of an activity to create more customer value with less waste.
Lush
Another example is Lush, a sustainability beauty company using Lean concepts. Lush is known for sustainably sourcing local ingredients and instituting fair-trade practices while remaining focused on the Lean practice of continuous improvement. Every initiative is evaluated annually to determine the methods for improving the effort over the next year. With over 250 retail stores in Canada and the U.S., Lush is an example of remaining focused on providing value to the customer while staying true to environmental activism.
Pet Food Goes Lean
The Farmer's Dog, Inc. is a natural pet food subscription service based in New York City. The company is revolutionizing the petfood industry with the help of Lean six sigma practices. For these business owners, the goal is to create the best experience for pet lovers by using Lean Six Sigma tools to continually drive process improvement in both its product development and customer subscription and delivery areas.
Kombucha Goes Lean
Crossroads Kombucha based in Fort Wayne, IN is using Lean Six Sigma to take its fermented teas national. Co-founder Tom Brookshire used his background in Six Sigma to create a well-planned layout for Crossroads' manufacturing plant. Various types of waste were considered as well as how many steps workers have to take to accomplish their tasks. Now, every workspace is designed for maximum efficiency so workers can remain focused on quality and taste as the company expands beyond the borders of Fort Wayne.
Fashion and Retail
Retail giants such as Target and Amazon incorporate Lean into their winning strategies. Target uses Lean Six Sigma across divisions, including supply chain management.The company has improved its speed to market with particular products and cut lead-time. Target also uses Six Sigma tools to measure processes, make improvements, and keep customer favorites in stock.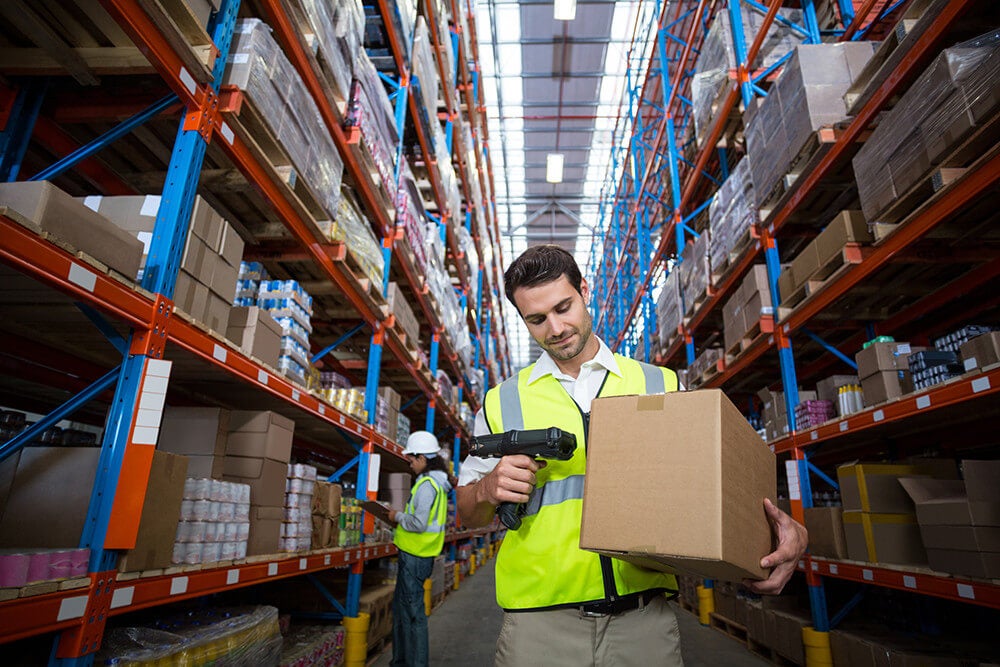 Lean Lessons at Amazon
Many often turn to Amazon as an example of incorporating best practices, but the journey to Lean for the e-commerce giant was long. Initially, Amazon turned to technology to solve its problems, not people. In an interview with McKinsey.com, Marc Onetto, former Senior Vice President for Worldwide Operations and Customer Service at Amazon, explained the company's transformation to engaging frontline workers in continuous improvement. Amazon has more employees working on receiving, stowing, picking, packing, and sending packages or responding to customers than it does working in its technology divisions. It became crucial to rely on those employees for input on how to improve processes, better respond to customers, and improve accuracy. Instead of relying on automation alone, Amazon found it increased accuracy by keeping humans in charge of high-value tasks and using machines to support the people. Scanners provide a great example of implementing Lean methodology. Frontline workers found that when their scanner batteries were low on charge, they worked slower, sometimes doubling the time it took to complete tasks. Now, all scanners are appropriately charged to standardize work and increase productivity.
Learn more about how to capitalize on Lean and Six Sigma methodology with Kettering University Online.