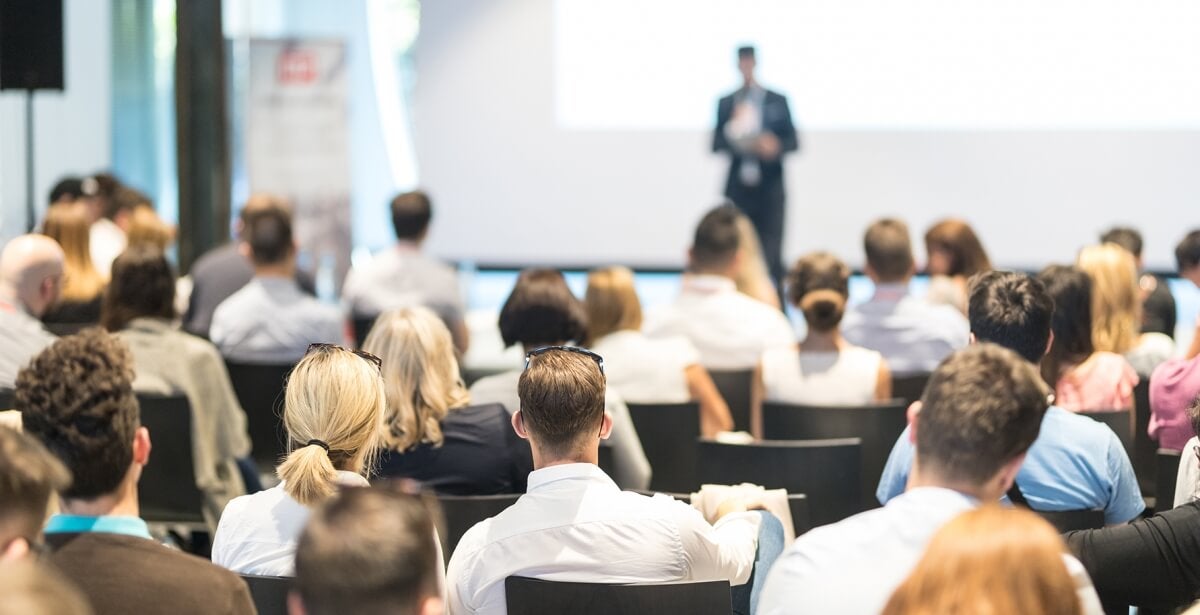 Kettering Announces Corporate Training Initiative: KetteringGlobalX
Successful leaders, regardless of industry, understand the necessity of attracting and retaining top talent. They also know that employees who are engaged, productive and supported contribute in myriad ways towards meeting corporate goals and increasing profit. Investing in training and development programs for your employees could be the key to achieving organizational goals.
Attracting, Developing and Retaining Talent
KetteringGlobalX recognizes the challenges employers face in attracting, developing, and retaining high-quality talent while staying competitive in an ever-shifting corporate landscape. KetteringGlobalX's corporate training initiative is designed to partner with companies to meet these challenges by developing trainings and programs tailored for organizations' specific needs with the same high-quality content as Kettering University Online's award-winning STEM courses.
Upskilling or Reskilling
Companies often invest in the upgrade of capital investments, including technology, but overlook the need to put the same type of investment into upskilling or reskilling their employees. Kettering's head of Strategic Projects and Corporate Training, Janie Stewart, says, "We want to help companies take advantage of their return on investment with their human capital. Successful companies know they have to recognize their employees' needs for training and development to sustain growth."
The investment in training and development programs for employees can be costly and time consuming for employers. Kettering eases this concern. The university is positioned to help companies with their training and development needs by extending its expertise and experience designing adult learning experiences into corporate training services.
KetteringGlobalX offers it's bespoke (individually developed to meet a specific organization need) training programs on-campus, online, or at company locations. Additionally, employers can take advantage of Kettering University Online (KUO) programs to provide employees with the ease and convenience of completing training, degrees, and certificates in an online format.
How and Where to Invest in Training
Many employers know they need to invest in training but are not sure where or how to begin. KetteringGlobalX begins with a needs assessment that can not only survey key leadership, but employees and partners with companies to determine appropriate training topics, programs, and delivery methods for their specific employees.
Stewart further adds that companies often talk about skills gaps but are not sure how to develop their current workforce to decrease or fill those gaps. She notes, "Companies have employees who are eager to learn new skills and need additional training to stay current."
Kettering works with companies to upskill employees, which includes learning new skills and reskilling employees, which provides for retraining in modern business practices. Often individuals have great technical skills but need some work on communications and management nuances. Or are great communicators and leaders but need to beef up on something technical.
Regardless of the area of need, training and development areas offered through Kettering's Corporate Training Services include:
Lean Processes
Communication Skills
Team Leadership
Mobile Robotics
Conflict Resolution
Artificial Intelligence
Global Leadership
Healthcare Engineering
Supply Chain Management
Develop Hard and Soft Skills
From learning how to manage a multi-generational workforce, to dealing quickly and effectively with communication issues, the corporate training team at KetteringGlobalX develops training programs to enhance a variety of soft and hard skill sets. Employees could often benefit from customer service training and the interpersonal communication skills necessary to create sustainable partnerships with vendors, suppliers, colleagues, and other stakeholders.
Stewart adds that investing in skills development is more than a solution to today's problems. Companies need to look at what skills they will require down the road and start preparing employees to meet those needs. Investing in training and development is not just good for employees; it's beneficial for companies' long-term bottom line.
Invest in Employee Training
According to the American Society for Training and Development (ASTD), companies that invest in employee training have a 24% higher profit margin than companies that spend less on employee development. The cost of not investing in employees is rising and can have a significant impact on annual expenses. 40% of dissatisfied employees leave their jobs. It costs nearly 33% of an employee's salary to replace them. For most companies, replacing an employee can cost in excess of $550 per person per year. Yet, 75% of employee turnover is preventable.
Positive Return on Performance
Cost is not the only reason to develop internal talent pools. Researchers found companies who provide their entire staff with vocational training experience positive returns on performance, including sales, productivity, and innovation. Cigna provides an example. The company reports that for every dollar spent on employee training and education, Cigna gets back a dollar and saves another $1.29 in lowered recruitment costs and turnover. This includes dollars spent on tuition reimbursement.
Vital to the Bottom Line
Here's what training and development can mean for employees and why it's so vital to a company's bottom line. According to 2020 Project Management, training builds confidence, which can lead to improved performance and productivity. These two qualities lead to more consistent work across employees, which can lead to improved quality and product development. Employees who receive a work-sponsored training report feeling valued, which improves satisfaction, morale, and loyalty.
Successful companies and employees know that training and development benefit the bottom line. Business analytics leader SAS offers leadership development and mentoring programs because it understands that its workers are always looking to learn more. SAS notes that investing in employees leads to increased innovation and business transformation.
In another example, Marriott International created Marriott University, which allows employees, at all levels, to grow into leadership and management positions worldwide.
Wegmans grocery stores are ranked number one in customer service year-after-year. The company credits its emphasis on employee training and development for its success. For the fourth year in a row, Wegmans was named the best retailer to work for by Fortune.
Achieve Employee Success
All companies can achieve the same levels of employee success as Cigna, SAS, Marriott, and Wegmans by investing in training and development. Innovation does not happen by chance. Innovation comes by taking steps to create a culture where employees are loyal, ready for promotion, and willing to share and develop new ideas for the benefit of the company. Leaders can create this kind of growth culture by growing their employees' skills.
As your company prepares for 2020 and beyond, consider the need for employee upskilling or reskilling. Invite KetteringGlobalX and its team of qualified training experts to help your organization design a plan that will recharge and refocus your employees to help lead to increased motivation, morale, and the ability to meet your company's strategic goals.
For more information, contact Janie Stewart, KetteringGlobalX Strategic Projects and Corporate Training Manager, at kuonline@kettering.edu or 810-762-9827.