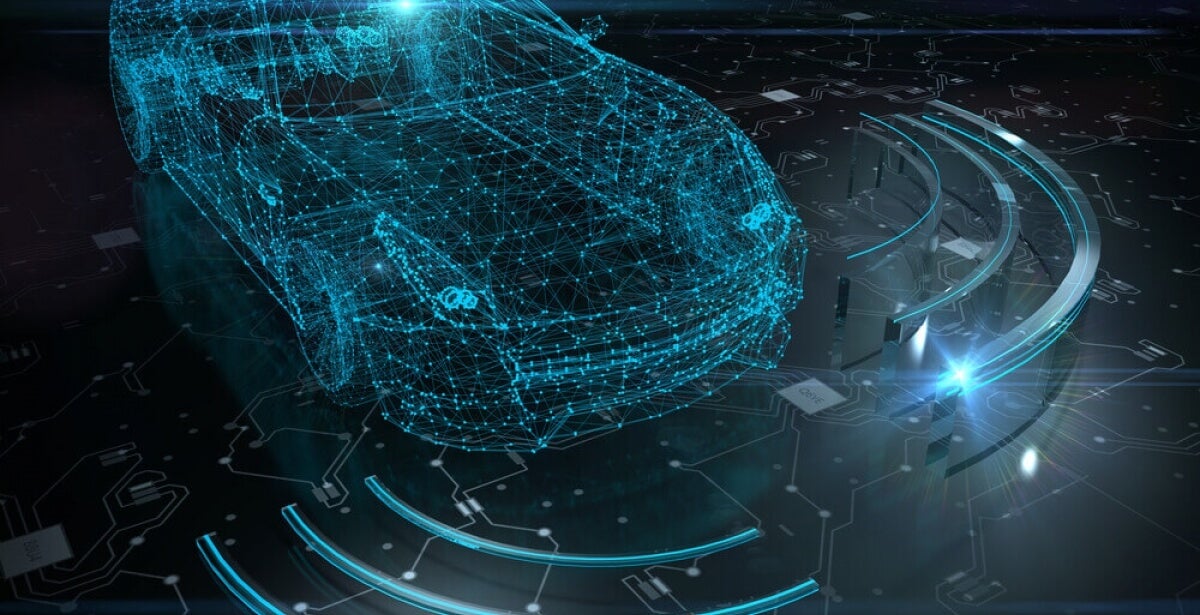 GM and Autonomous Vehicles
Kettering University alum Mary Barra continues to transform GM by making strategic purchases and difficult decisions in the name of innovation and progress. "In 2016, GM bought San Francisco-based self-driving car startup Cruise Automation for 1 billion dollars, helping the company catapult past key competitors in the race to deliver autonomous vehicles" (Bomey, 2018, para 21). This purchase put GM at the forefront of autonomous vehicle manufacturing as is evidenced by their plan to produce and commercialize the Cruise AV, a self-driving car without wheels or pedals in 2019, along with plans to unveil a commercial ride-hailing service that the public can access through an app on their phone (Vijayenthiran, 2018).
While the Cruise AV does not have a steering wheel or pedals, it does have 21 radar sensors, 16 cameras, and five laser-based lidar units. Lidar is a detection system that works with the same principles as radar but uses light from a laser. "The car's onboard computers make all of the driving decisions—including steering, accelerating, and braking—which cuts out manual controls and the possibility of human interference. The digital system has multiple backup circuits that operate simultaneously, so crucial elements (electrical power, navigation, and crash detection) won't completely fail, even if there's a malfunction" (Verger, 2018). GM is also collaborating with Honda to create a "purpose-built autonomous vehicle that can serve a wide variety of use cases and be manufactured at high volumes for global deployment. Honda will devote $2 billion to the effort over 12 years, which, together with a $750 million equity investment in Cruise, brings the total commitment to $2.75 billion" (Hawkins, 2018).
These strides in innovation do not come without a heavy cost. In November, GM announced that it would "cut as many as 14,000 workers in North America and put five plants up for possible closure as it abandons many of its car models and restructures to focus more on autonomous and electric vehicles" (Associated Press, 2018, para 3). This shift towards implementing new technology and leading the pack in autonomous vehicle production is yet another visible sign that, sooner rather than later, the way we get around will be drastically different.
This seismic change in the transportation industry is calling for a new kind of highly educated workforce. The United States Department of Labor, Bureau of Labor Statistics reports that "overall employment of electrical and electronics engineers is projected to grow 7 percent from 2016 to 2026" (Bureau of Labor Statistics 2018, para. 6).  A review of hiring sites such as Indeed and Career Builder reveals a plethora of autonomous vehicle-related jobs such as:
Electrical/Electronics Engineer
Software Engineer, LiDAR
Senior Research and Development Engineer, Autonomous Driving
Autonomous Vehicle Simulation Engineer
ADAS/Autopilot Software Engineer
Engineering Technician
Autonomous Vehicle Operations Specialist
Design Verification Engineer
Kettering University Online, MS Engineering-ECE-Advanced Mobility
Intense competition among companies has created tremendous demand for top engineering talent related to advanced mobility. If you are interested in beginning or advancing your career in advanced mobility, enrolling in Kettering University's MS Engineering-ECE-Advanced Mobility – Focus program may be your next best step.  This program is 100% Online and ideal for engineers interested in electric vehicles, autonomous vehicles, and artificial intelligence as well as playing a leading role in re-shaping the automotive industry.
The Kettering University Online team worked with both academic and industry experts to tailor this program specifically to meet the growing demand for jobs within the automotive and advanced mobility industry. Moreover, the program's design enables students to build on their expertise by focusing on the creation, testing, and integration of the systems that will serve as a platform for the future of transportation such as the integration of electrical and computer systems, development of advanced mobility applications, and the design of dynamic systems.
Engineers enrolled in this program are deepening their understanding of the theory and practical application of engineering principles, increasing their mastery of the technical areas matching their personal career goals, and preparing themselves to advance in positions of both technical and managerial leadership through taking courses such as:
Modeling of Dynamic Systems
Digital Signal Processing for Automotive Engineering
Mobile Robotics
Artificial Intelligence for Autonomous Driving
Automotive Control Systems
Machine Drives for Electric Vehicles
Advance Power Electronics
By offering the MS Engineering-ECE-Advanced Mobility Focus, this premier cutting-edge advanced engineering degree is taking engineers to the next level in their careers and the industry.  Be part of the team changing the face of automotive with our Learn Today- Use Tomorrow philosophy