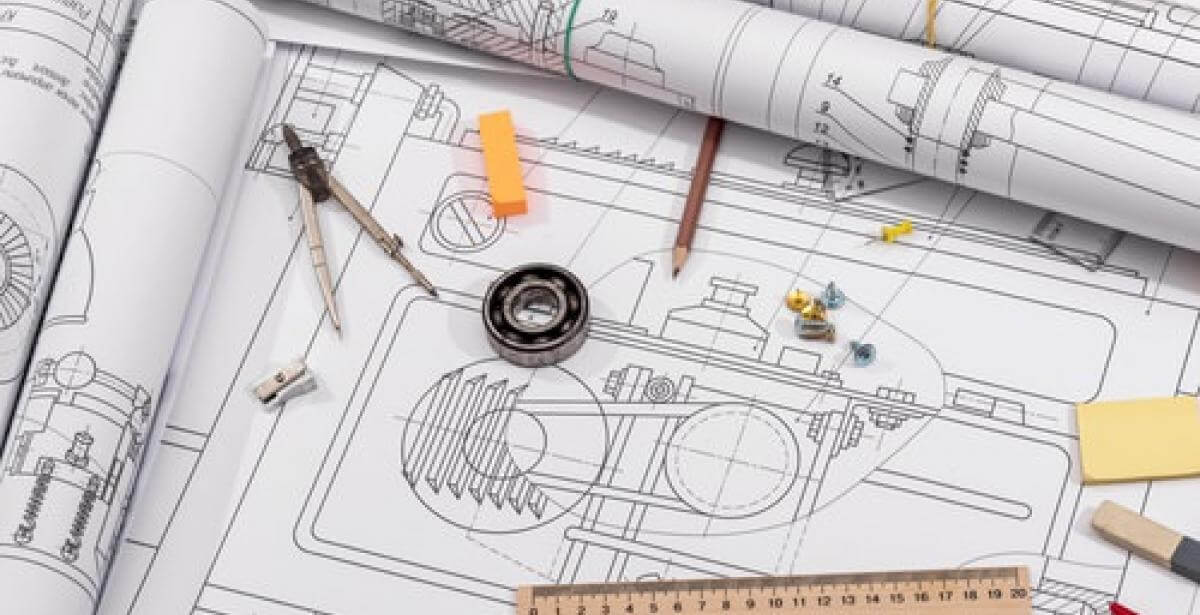 Lean Manufacturing and the Small Shop
Lean manufacturing for the small shop
Local restaurants, collision repair businesses and small parts shops can all use Lean manufacturing techniques to cut costs, streamline production and eliminate waste.
We often think of Lean in large organizations such as auto manufacturing. At the same time, small organizations have to control inventory, fight waste, streamline processes and schedule staff. For many smaller business owners there is the added issue of doing it all yourself. This is where Lean can be applied.
Look at the example of Bob "Mack" Macrone, who has run a money-making pizza shop at the Jersey Shore every summer since 1985. For years, the business was fiscally sound, but was disorganized, overwhelming, and left Mack exhausted when he closed up each Fall. In 2005, he implemented Lean techniques into the pizza shop. He spent the winter months, analyzing customer habits, inventory and processes. When he re-opened for the summer season his menu was streamlined to 8 customer favorite pizzas with only one size available. Custom pizzas and ingredients prices were increased to make it worth the change in routine to produce. Mack created his own system to standardize adding sauce and cheese to each pie. He designed his own spinning pizza oven for even, efficient baking. He limited seating inside the restaurant for faster in-house cleaning and focused on training staff for take-out orders. The result: a profitable, organized and streamlined business with happy workers and satisfied customers.
People first
When you set out to implement lean concepts in your small shop, always put people before products, services and changes. This includes employees, vendors, customers and other stakeholders. Putting people first means that you clearly communicate with your employees that changes are coming. Give them resources such as websites or other information so they understand how Lean is focused on operations and not about changing their health insurance, salaries or benefits. For a small business the focus should be on applying Lean to your operations.
Customers
Follow Mack's example and start by analyzing customers' orders and ordering habits.
His customers wanted large pepperoni pizzas to go and they wanted them quickly. Bob solved his problem to meet customer demand by identifying problems through email surveys and complaint logs. He also took the time to talk face-to-face with customers, and ask them questions about what they wanted and needed. Ultimately, this kind of information is helpful in designing an optimal plan.
Waste
After you have data on your customers, focus on waste. Collect data on how long it takes to complete tasks, measure distances between people and their supplies and observe how people work. For Mack, he identified and timed every task from answering a customer call to order to customer pick up.
For small shop managers, it's important to have clear information to base your decisions on. Once you have the data and can make decisions accordingly, the next step is to clearly present the information to your stakeholders. Then, propose solutions and develop prototypes and test the solution to see if it works or can be streamlined even further.
Manage Inventory, Eliminate Waste
One of the easiest ways for a small shop to manage costs is to better manage inventory. Gather data on your inventory and its use. In a small shop, even one with multiple locations, it is integral to gather information from employees. They are working everyday with the inventory and often have insights. Having too much inventory can be costly and takes more time to manage. A warehouse full of inventory can make it difficult to navigate and find the right parts for the job. If on the other hand, you work in a small bakery, inventory can spoil. This is where Just In Time (JIT/JiT) delivery options are crucial. Talk to your employees who are out in the field or who interact with customers. They may have contacts or have informally gathered information about options for quick delivery for your supplies.
Implement 5S
The implementation of 5S is another area where it's important to gather information and ideas from the people who work with your tools, inventory and work spaces. In manufacturing or offices, we think of a stationary workspace. For some small shops, vehicles are the office. With either scenario it is important to include everyone in the conversation.
How can you apply 5S in your small shop? Look at the following quick examples and ask your employees for ideas.
Sort: Determine what should stay and what can go. When in doubt, move it out. Use data to drive your inventory choices. How many printers do you need? How much inventory do HVAC installers need to carry on their trucks?
Set in order: Put everything in its place where it is easily accessible. Ask employees for input on how they access the tools they need.
Shine: Clean and inspect. Would uniforms be helpful? Do you need a service to detail company vehicles? What tools would help employees organize their work stations, files, and vehicles?
Standardize: Determine rules and enforce them. The rules must apply to everyone with clear expectations and consequences.
Sustain: Make it a habit and maintain it. Not every idea needs to stay. Use data to determine which changes work and then determine how to maintain and improve those changes going forward.
Constant improvement
A commitment to continuous improvement is a commitment to quality and to your organization but taking this time and effort can transform your business or organization.