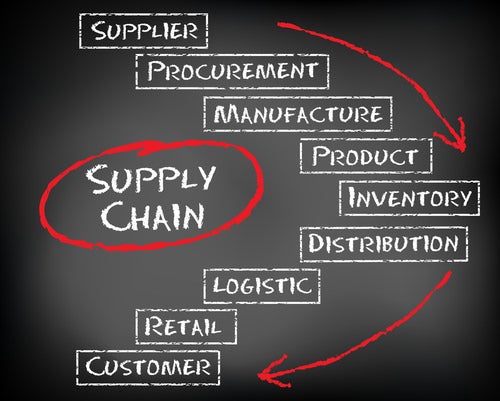 National Healthcare Supply Chain Week
National Healthcare Supply Chain Week 2016 (October 2-8)
In a report titled Building New Strengths in the Healthcare Supply Chain, sponsored by McKinsey & Company, a global management consulting firm, the authors outline the effects of better supply chain performance:
Reducing costs by shortening manufacturing lead times
Reducing inventory levels across the value chain
Eliminating product obsolescence
Reducing drug and device shortages in developed markets
Delivering affordable healthcare to millions more people in emerging markets
Supply chain professionals work tirelessly to meet the above goals, and as such, it seems fitting to celebrate them. As in many other industries, one week of the year is set aside to celebrate accomplishments, recognize achievements, and appreciate the professionals who do commendable work day in and day out. Each year, the first week of October is dedicated to celebrating healthcare supply chain professionals for their contributions to healthcare and the overall success of its supply chain.
This year, National Healthcare Supply Chain Week, with its theme Leading Change, Advancing Healthcare, is October 2nd to 8th and is sponsored by the Association for Healthcare Resource & Materials Management (AHRMM). AHRMM is a membership organization providing education, information, and resources to its 4,300 members worldwide.
AHRMM suggests several ways to honor healthcare supply chain staff during this special week:
Post an agenda for the week listing special events
Take staff out to lunch
Create a supply chain trivia game with a prize for the winner
Ask departments to create a display about the supply chain department
Give and individual card to each supply chain member
Host an open house and invite other departments
National Healthcare Supply Chain Week provides an opportunity to recognize the integral role supply chain professionals play in delivering high-quality patient care throughout the healthcare field.