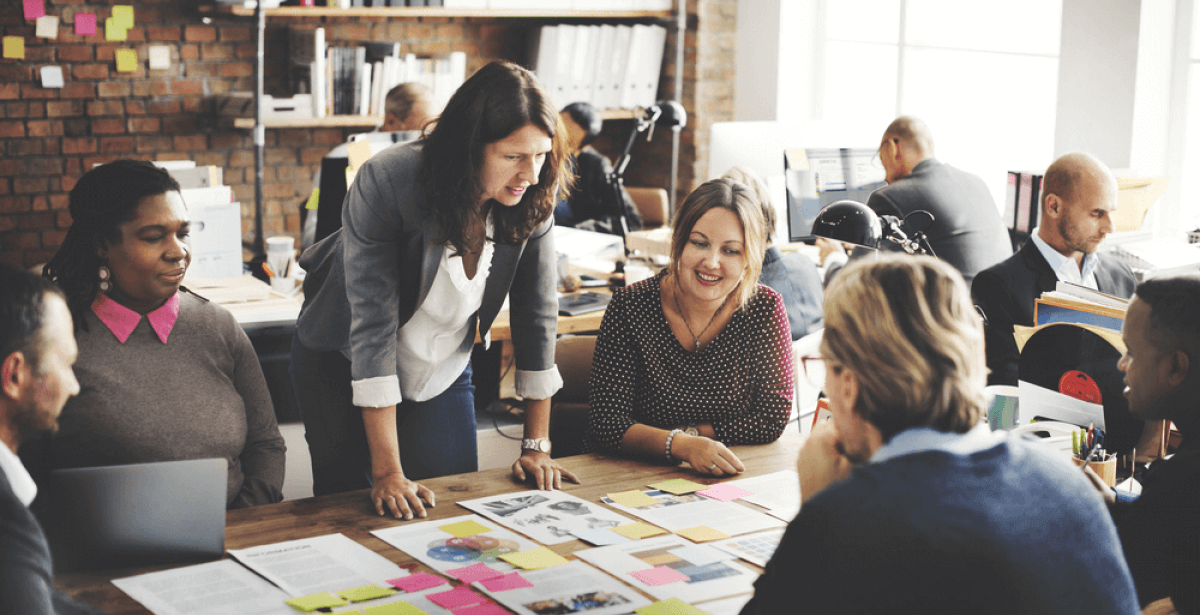 Engineer Managers: What Is Your Leadership Style?
"The challenge of leadership is to be strong, but not rude; be kind, but not weak; be bold, but not bully; be thoughtful, but not lazy; be humble, but not timid; be proud, but not arrogant; have humor, but without folly." – Jim Rohn, American Entrepreneur and Author
Decades of research have led to the development of several types of leadership styles, such as authoritarian leadership, participative leadership and delegative leadership. In her article Leadership Styles, Kendra Cherry, author and educator, explores leadership styles and expands on styles such as coaching models, transformational leadership and servant leadership. Let's explore:
Coaching Leadership
In his article, Don't Write off the Coaching Leadership Style, Daniel Goleman writes: "Coaching leaders help employees identify their unique strengths and weaknesses and tie them to their personal and career aspirations. They encourage employees to establish long-term development goals and help them conceptualize a plan for attaining them. They make agreements with their employees about their role and responsibilities in enacting development plans, and they give plentiful instruction and feedback." Coaching leadership is a style that works well for those who are not tied to the historical view of how a "boss" should act.
Transformational Leadership
Transformational leadership, when "enacted in its authentic form, enhances the motivation, morale, and performance of followers through a variety of mechanisms. These include connecting the follower's sense of identity and self to the mission and the collective identity of the organization; being a role model for followers that inspires them; challenging followers to take greater ownership for their work, and understanding the strengths and weaknesses of followers, so the leader can align followers with tasks that optimize their performance."
In its ideal form, the transformational model of leadership "creates valuable and positive change in the followers with the end goal of developing followers into leaders." A quote from Bill Gates, inventor and philanthropist, seems to echo this idea: "As we look ahead into the next century, leaders will be those who empower others."
Servant Leadership
Robert K. Greenleaf, in 1970, coined the words "servant leadership" and defined the servant leader in this way: "The servant-leader is servant first. It begins with the natural feeling that one wants to serve, to serve first. Then conscious choice brings one to aspire to lead. That person is sharply different from one who is leader first, perhaps because of the need to assuage an unusual power drive or to acquire material possessions. The leader-first and the servant-first are two extreme types. Between these two types there are shadings and blends that are part of the infinite variety of human nature."
Titans in business, political leaders and other experts in the area of leadership theory and development advocate for servant leadership. Several arguments can be made that servant leadership creates a supportive and productive environment for employees as well as forwarding the notion of authenticity and genuine empathy for all stakeholders involved.
How to develop a leadership style.
There are many leadership styles and leadership theories about which one can read. Aside from the styles themselves, it is perhaps more important for one to be self- reflective by considering which style seems best suited for his or her personality, goals, and management philosophy.
Although it is true that people tend to hover around the style that is most comfortable for them, learning and growth come at the very edge of one's comfort zone. Perhaps the most important thing to remember about developing a leadership style is that not one style fits all situations.