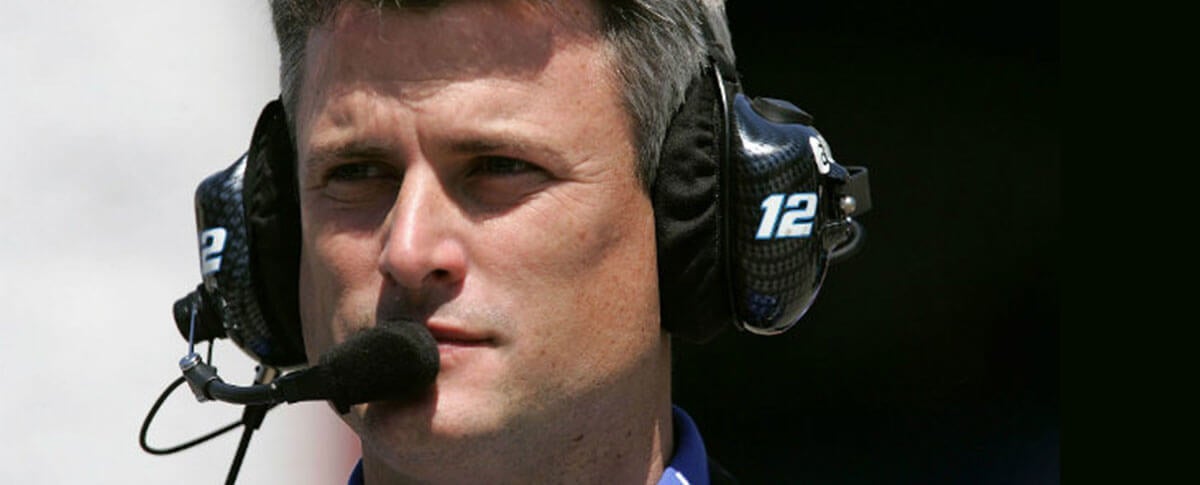 Meet Matt Borland, Kettering graduate '94
Driving racecars isn't only about the drivers. It's a team sport; it takes an entire organization of engineers, mechanics, and yes, drivers in order to win championships. Matt Borland, Kettering University graduate '94, is one of those team members. An engineer at heart, Borland has helped build Stewart-Haas Racing (then Haas CNC Racing) since 2007. He has served in a variety of roles, and was most recently appointed as the Vice President of Technology for both Haas F1 Team and Stewart-Haas Racing.
In this new role he is responsible for providing the first American-led F1 team in 30 years with engineering resources while transferring F1 technology to NASCAR. According to Autoweek, he is be a crucial liaison and keeper of proprietary information between the two organizations. Not only will he continue to help improve the Stewart-Haas Racing team, but he will be key in building the new F1 team and preparing them for competition in 2016.
Borland graduated from Kettering in 1994 with a degree in mechanical engineering. Before joining Stewart-Haas Racing, he began his career with NASCAR at Team Penske in 1999 and Michael Waltrip Racing in 2007. Since joining Stewart-Haas, he has helped grow the NASCAR team from a two car team to a four car team capable of winning championships with drivers: Kevin Harvick, Danica Patrick, Tony Stewart, and Kurt Busch. Stewart-Haas has great confidence in appointing Borland as the new VP that he will be able to bring that same type of improvement to the development of the F1 team.
Kettering University gave Matt Borland the education he needed to enter the field of motorsports. But how he has applied that education is unique and has given him the opportunity to advance through different engineering and management positions in both NASCAR and F1 racing. Engineering education doesn't pigeonhole you into specific jobs, but rather gives you the skills to excel and advance your career in any technical field.
Join Matt Borland and other Kettering University graduates when you complete your master's degree online. Learn more now.