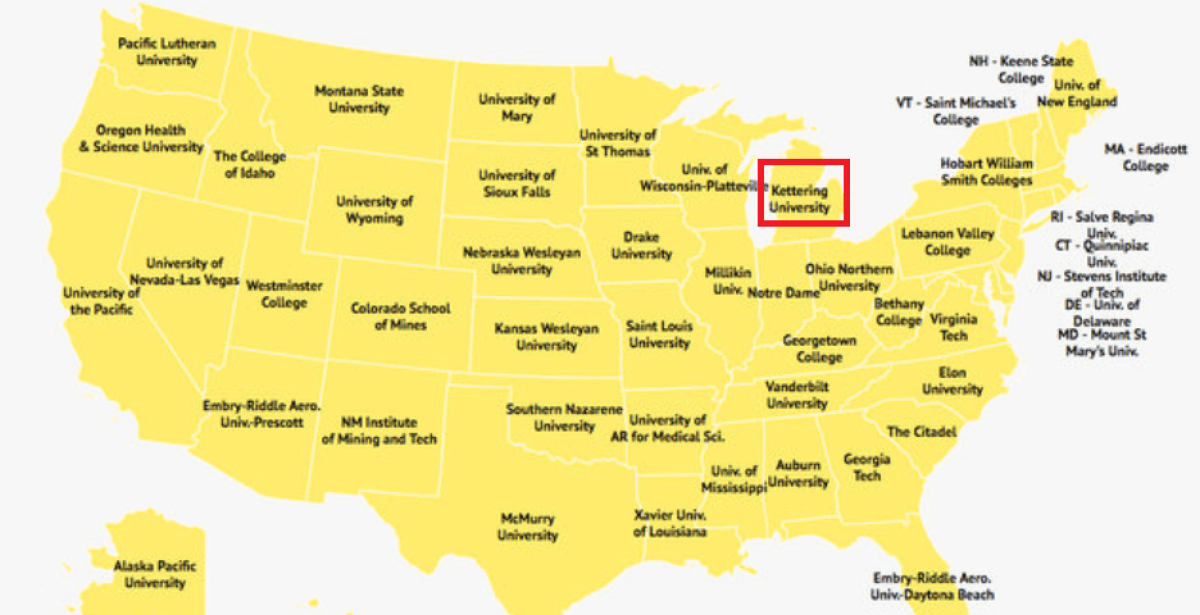 Kettering Listed as College Most Likely to Land You a Job in Michigan
Kettering University has been listed in thrillist.com's latest listing of colleges most likely to land you a job in Michigan. Thrillist.com emphasized the importance of the school you choose as having an important impact on your marketability to prospective employers. According to the listing, Kettering University is the primary university that is most likely to help you obtain a Michigan job. Kettering University Online offers graduate programs in MBA,  Master of Science in Engineering Management, Masters of Science in Lean Manufacturing, Master of Science in Supply Chain Management, Operations Management, and several graduate online certificate programs.
Thrillist.com compiled a new list of the schools with the best track record of getting jobs for their graduates after graduation, using the career-guidance site Zippia. They examined the employment levels for all college graduates a decade after students had earned the degrees, specifically, then identified each state's school with the highest placement rate, ranking the 10 with the highest in the country overall.
According to thrillist.com, "having an Ivy League institution on your resume can certainly boost your profile, but it doesn't guarantee you anything. In fact, many lower-profile institutions have better track records in terms of getting students employed when they leave."
Close to 1,000 Kettering University graduates are currently employed with major companies as C-level executives, and the university continues to maintain more than 600 corporate partnerships. Contact us to find out more about how Kettering University can help prepare you for a top job in Michigan.
For further reading, check out Kettering Ranks 24 in the Nation for ROI and How Lean Manufacturing Helps the Supply Chain.