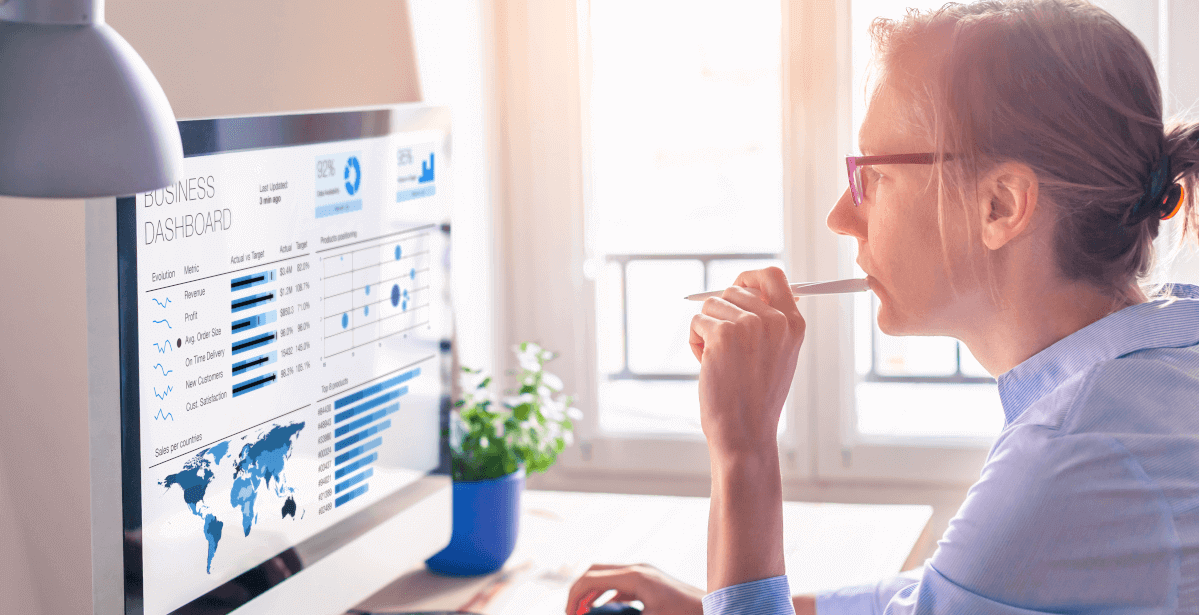 Data Science vs. Data Analytics
From the volatility of the stock market to fluctuations in the housing market, every corner of our reality benefits from information generated by data science because relying on data to make sound decisions is more effective than relying on raw emotion or gut instinct. Decision-makers in every type of organization, from governments to non-profits to Fortune 500 companies, rely on data scientists and data analysts to solve problems, uncover solutions, and identify trends. 
Business leaders have always relied on data experts to understand how to develop, find, model, and manage the data that informs their decision-making and contributes to their organization's competitive advantage. Over the past twenty years, data science's discipline and practical application have grown exponentially due to technological advances, including the ability to analyze and interpret incredible amounts of data at lightning speed.  
It is not unusual to confuse data science and data analytics when exploring professional opportunities. Here is an explanation of data science vs. data analytics. 
Data Science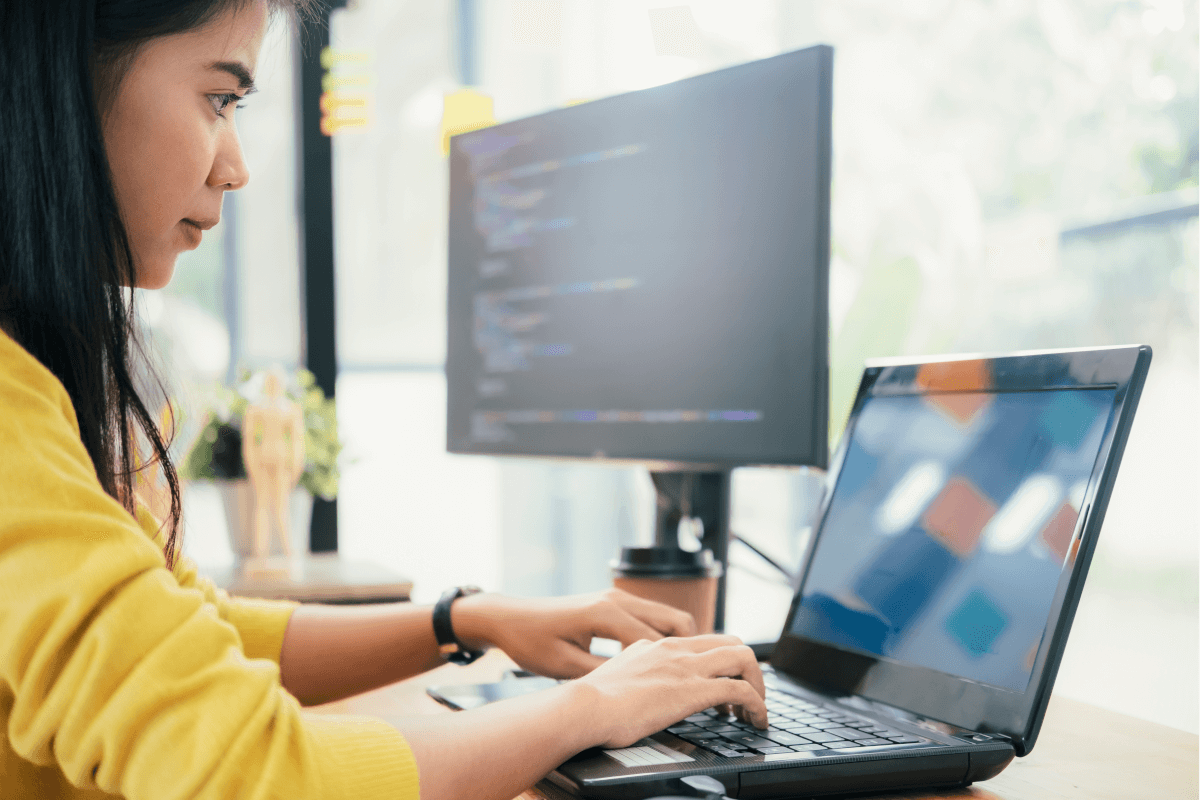 A data scientist's work revolves around understanding business challenges and choosing the correct tools and techniques (statistical methods, data visualization, machine learning algorithms) to build predictive models to solve problems. Leaders in all industries rely heavily on the models data scientists offer to make the decisions shaping the world in which we live. 
Data scientists combine their advanced skills in math, data, and computer science to perform complex functions, manage large-scale information, and solve complex data-oriented problems. In addition to technical and scientific skills, data scientists must have the capacity to think strategically, communicate effectively, and work from an ethical perspective to succeed in today's data-driven world.  
The daily work of a data scientist includes: 
Answering complex business questions using statistics, modeling, simulation, and machine-learning techniques 
Designing and running experiments to gather data 
Developing novel applications of classification, forecasting, simulation, optimization, and summarization techniques 
Collaborating closely with cross-functional teams to encourage best practices for experimental design and data analytics 
Creating compelling interactive visualizations and presentations to enhance decision-making capabilities 
Data Analytics 
Like data science, data analytics can empower leaders to make more informed decisions. One key difference is that while the data scientist relies on machine learning and predictive modeling, the data analyst relies on analyzing historical data within a particular context. Those who enjoy working with numbers, statistics, and computer programming could be a good fit for the work of a data analyst. 
The daily work of a data scientist includes: 
Managing, cataloging, and assessing data 
Analyzing and generating insights from historical and real-time data sources to identify local, regional and/or national market trends 
Working with data scientists to develop data governance strategies 
Drawing meaningful insights from large data sets to inform decision-making 
Supporting daily reporting on core business functions 
Whether you are interested in data science or data analytics, Kettering University Online has the right program for you. 
MS Applied Data Science and Data Analytics  
Kettering University Online has a well-earned reputation for providing educational opportunities, coupling theory and practice in effective and meaningful ways. The MS Applied Data Science and Data Analytics program is no exception; this cutting-edge program allows you the opportunity to build a well-rounded skill set by blending technical capability, quantitative knowledge, and communication skills that will distinguish you in the job market as a data science professional and leader. 
Designed by industry experts and accomplished academicians, the MS Applied Data Science and Data Analytics program contains four overarching themes, weaved through all courses, enveloping a variety of objectives for learners: 
Identify, Manage, and Communicate 
Frame data science tasks in the context of organizational or project goals, manage and maintain large datasets, and effectively communicate data science concepts, results and visualizations 
Facilitate the visualization, exploration, discussion, and action on data science findings 
Develop strategies to determine how data should be managed and applied 
Collect, clean, and prepare data, as well as evaluate the data in terms of source, volume, frequency, and flow 
Use design principles and best practices for data visualization – matching visuals to purpose, audience, and context 
Blend visual, written, and verbal communication to relate data concepts to a diverse group of stakeholders, including incorporating visuals into text and presenting your data 
Apply and Evaluate Statistical Methods 
Identify and classify variables, choose and apply appropriate quantitative models to solve data science tasks, and assess models used to solve data science tasks 
Extract information and access findings and limitations of data science analysis 
Identify specific, discrete, and continuous probability models 
Use random variables, calculate probabilities, moments, and moment-generating functions 
Apply transformations to random variables and identify resulting probability distributions 
Apply specific probability models to practical problems of science and engineering 
Examine machine learning concepts such as supervised learning, learning theory, unsupervised learning, and reinforcement learning and control 
Employ Powerful Computing Technologies 
Solve complex problems using powerful methods and technologies that unlock solutions hidden in data 
Gain experience using industry software, languages, and tools, such as Python, R, MATLAB, SQL, XML, PHP, and Hadoop 
Develop knowledge in cloud infrastructure services (storage, compute, cloud brokers, etc.), and strategies for Infrastructure as a Service (IaaS), vendor solutions such as Amazon, HP, Microsoft, IBM, Oracle, and VerizonSearch 
Evaluate large-scale data storage and Software as a Service (SaaS) vendor solutions, such as real-time analytics and cloud-based data science applications 
Evolve as a Leader 
Build well-rounded knowledge and professional skills to pursue leadership roles in data science 
Demonstrate the leadership and management skills to direct a team of data science professionals toward meeting project goals 
Integrate data science capabilities into the formation of a business plan and explain how data assets can be used to develop a competitive advantage 
Identify and analyze social, legal, and ethical issues regarding the collection, use, and communication of data 
Apply knowledge to a final project to solve a real-world data science problem 
Refine communication and presentation skills 
Kettering University Online's MS Applied Data Science and Data Analytics program is for those possessing strong mathematical and statistical skills, a computer science background, related work experience, and the motivation to drive their career forward with advanced expertise in data science and data analytics. If you are ready to drive innovation with the science of information by learning how to change the world through data solutions, enrolling in this program is your next step. 
Kettering University Online provides graduate-level educational opportunities that integrate an intense academic curriculum with applied professional experience. Through this proven approach, we inspire students to realize their potential and advance their ideas by combining theory and practice. 
The Master of Science in Applied Data Science and Data Analytics program at Kettering University Online is 100% online. The 40-credit-hour curriculum consists of 10 courses, including a Capstone course.  You graduate prepared to lead with the power of data.