Effectively Managing Remote Teams
Coronavirus has impacted the way we work. Companies of all sizes, across all industries, have changed their operations and working policies to stay in business and keep their employees engaged from afar.
For many, working and managing remote employees is standard fare. For others, it has represented a real shift in how they work and manage. Here are several best practices for working remotely, managing remote employees, and facilitating meetings from a distance.
Working Remotely
There are several myths about working from home.
MYTH 1: Working from home is easier.
TRUTH: Although a zero-minute commute and having fewer distractions from colleagues can potentially make working from home easier, the work itself is not easier. You are now getting most of your information in text form, so you are likely reading and responding to more emails. You are probably also attending more meetings. Working from home requires just as much, if not more focus and self-discipline than working in an office.
MYTH 2: I can work whenever I want.
TRUTH: This is only partially true. While there is a bit more flexibility regarding when to work 8 hours, you must be available during some regular work hours for your company to enable interactions, feedback and meeting schedules. Keeping consistent hours is vital but also communicating when you might be working different hours than your colleagues likely requires supervisor approval and some notice to those you work with regularly. along.
MYTH 3: Working from home is a way to have a better work/life balance.
TRUTH: Yes, IF, and only IF, you create the balance. This balance does not just happen on its own because you are working from home. Having clear boundaries separating work hours from personal hours is essential for a true work/life balance. This is true, even if you work in an office. Balance requires boundaries and practice.
There are a handful of best practices for working remotely. If you are still adjusting to this situation, see below for some practical tips:
Create a space conducive to working – designate a room, a desk, or a table for work only
Avoid or limit any distractions
Ensure you have working headphones or earbuds for attending virtual meetings – these minimize ambient noise for your colleagues
Dress appropriately – this helps you get into "work-mode" and maintain professionalism
Remember to take your lunch hour, as well as several short breaks throughout the day
End your workday at a reasonable time - establishing and adhering to a set work schedule is important for maintaining a healthy work/life balance
Use your company provided laptop to minimize the chances of viruses infecting company computers and systems
Ensure your Internet is fast enough to enable working from home. Typically, companies do not pay for or provide Internet or mobile phones for those working remotely - paying for the maintenance or upgrade of these services is usually an employee responsibility
Ensure your deliverables and work projects continue to be completed appropriately and submitted on a timely basis; continue one-on-one meetings with your supervisors, and attend all required meetings
Be available – You may not be free every second, but do return messages and phone calls as promptly as possible
Cultivate patience for both yourself and others - this new way of working may be more frustrating and difficult for some, being patient and compassionate will be helpful
Managing Remote Employees
While some supervisors enjoy managing remote employees, for others it can be stressful. Feeling some vulnerability and a loss of control are typical anxieties many managers of remote employees acknowledge.
Following are some best practices to manage remote employees:
Keep continuity – if you check in with certain people, at specific times, maintain this practice
Manage expectations – managing both your own, and your employees' expectations regarding policies, procedures, and deliverables is key to maintaining productivity
Encourage breaks and lunches – it is easy for some to work through breaks which is not ideal because it can lead quickly to employee burnout
Communicate clearly, articulately, efficiently, and often
Continue all your one-on-one meetings – these are even more important now because employees may need to feel more connected when working outside of the office
Provide different communication options – email, video conferencing, instant messenger etc.
Practice patience with supervisees and yourself
Offer emotional support – checking in on the health and well-being of your employees and their families is essential for maintaining trusting professional relationships, especially during this time of uncertainty
Managing Remote Meetings
Applications like Zoom, GoTo Meeting, and Skype are in heavy use. Following are some best practices to keep in mind as you lead and/or participate in remote meetings:
For unscheduled meetings, send a text, email, or instant message before video calling – some prefer a few minutes of notice before appearing on camera
Ensure the expectation of looking presentable every day is necessary for all remote employees at all times they are working. Choose the right environment, making sure it is well lit
Keep your device steady so the screen does not shake 
Do not sit with the sun or a bright light behind you as that darkens your face
Make sure your background is appropriate – remember they can see more than your face – try to tidy what may be behind you
Put pets in a different room to limit distractions
Wear headphones – this helps minimize ambient noise
Make sure your camera angle is at eye level – it is distracting for viewers to see part of a ceiling fan or just the bottom of your chin
Regularly check your equipment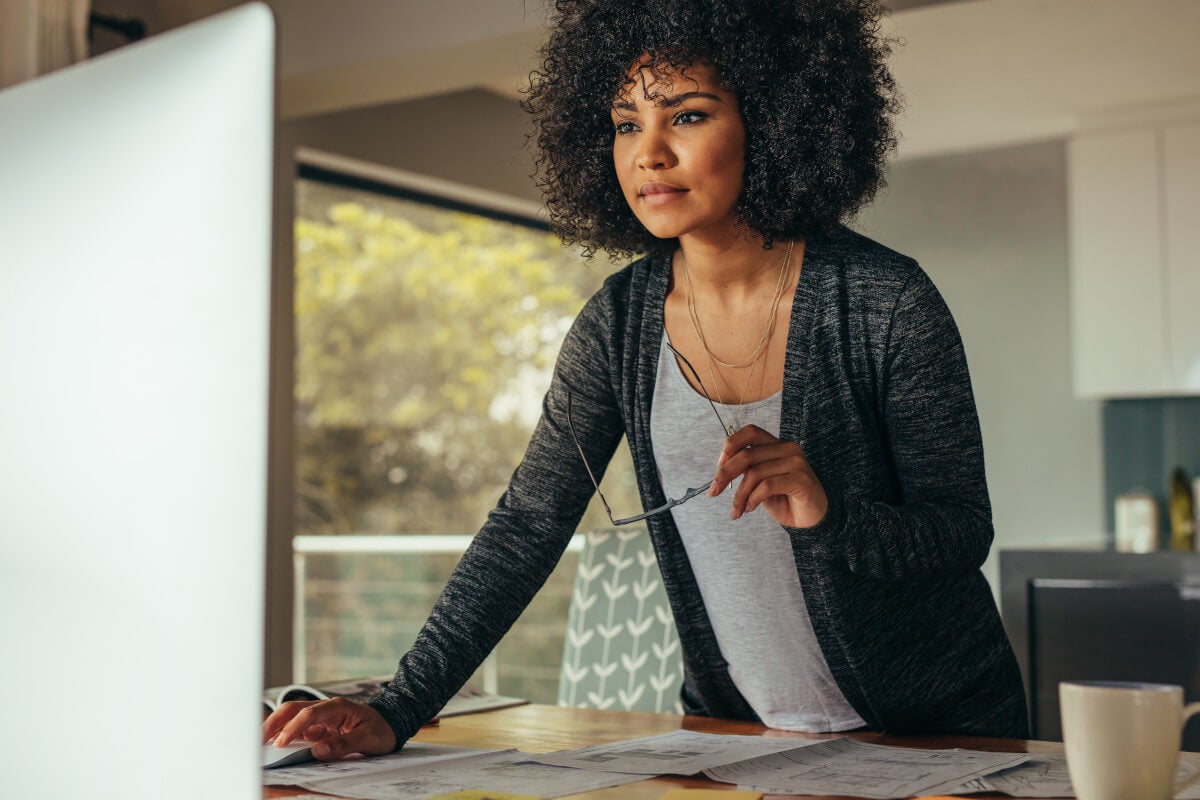 Virtual Pop-Ins and Continuity
For some people, working remotely is a positive alternative to coming into the office every day. For others, working remotely can be isolating and lonely.
Even for seasoned remote workers feeling "cut off" from colleagues or "out-of-the-loop" of what is going on at work can be unsettling. One way to counteract this is to use a virtual pop-in.
Many times a day, we share casual banter with our colleagues – don't hesitate to do this online – spending five or ten minutes together having a virtual water cooler chat is healthy and combats the isolation one might feel from working alone.
Realigning expectations, using the tips and tools offered, and being patient with yourself and others are sure to help you continue to navigate the challenges of working and managing employees and meetings remotely.
Schedule a call with an Enrollment Advisor
Corporate Training Available
Kettering Global recognizes the challenges employers face in attracting, developing, and retaining high-quality talent while staying competitive in an ever-shifting corporate landscape.
As such, Kettering Global is now positioned to partner with companies to meet these challenges through developing tailored trainings and programs with the same quality content as their award-winning STEM courses.
As your company prepares training and development opportunities for 2021 and beyond, consider the need for a comprehensive effective business communication skills training.
Invite Kettering Global's team of qualified, award-winning, training experts to design a program that will recharge and refocus your employees' ability to communicate clearly, speak assertively, and navigate conflict productively.
Communication trainings can lead to increased motivation, morale, and the ability to meet your company's strategic goals.
Learn More
For more information about corporate training, contact Janie Stewart, Strategic Projects and Corporate Training Manager, at kuonline@kettering.edu or 810-762-9827.