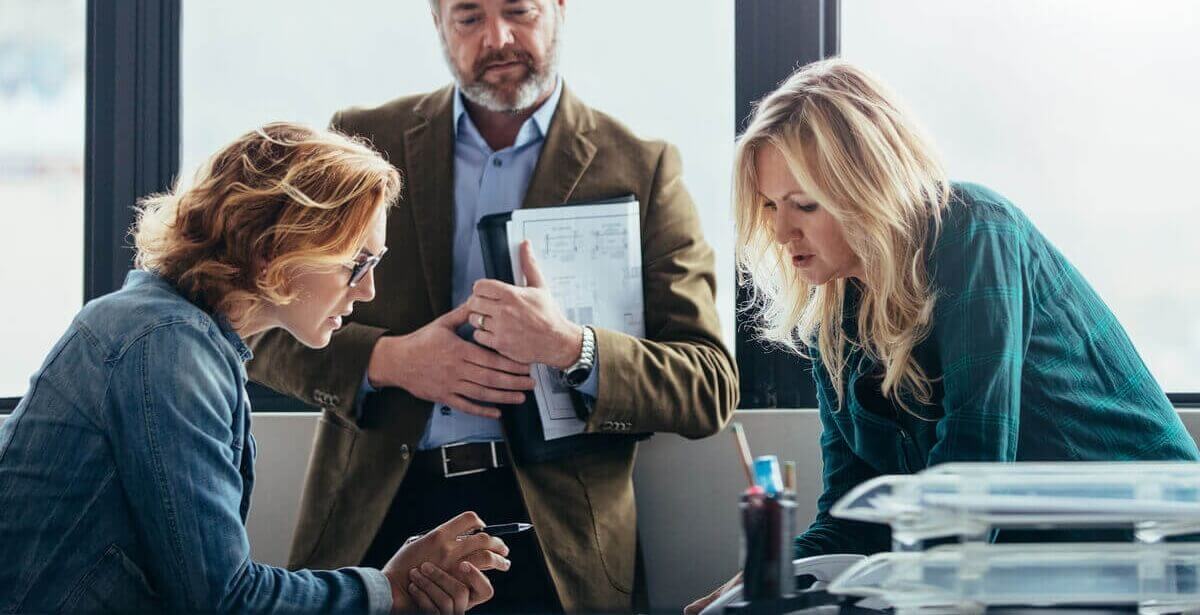 MicroSkills: Soft Skills for Today's Workforce: Exceptional Customer Service
In today's competitive workforce, employers are looking for a new breed of professional. Ideal candidates need more than the required technical skills for the job. Soft skills are the new power skills in demand by employers across industries. Emotional intelligence, effective communication, the ability to manage conflict, and the desire to be self-reflective, are just a few types of soft skills necessary for creating and maintaining productive professional relationships. Kettering University Online recognizes the importance of highlighting soft skills for professionals in all industries. As such, MicroSkills: Soft Skills for Today's Workforce is new collection of blogs focusing on skills  professionals can incorporate into their daily best practices. Today's blog is about delivering exceptional customer service.
Many U.S consumers say they value customer service more than having the most up-to-date technology. Apple, Ritz-Carlton, and Wegmans are good examples of companies who have developed cult-like followers devoted to their products and services. The key to this kind of customer loyalty is in how these top performing brands deliver exceptional customer service experiences. Each company offers examples of how to operationalize exceptional customer service.
The first step is to improving customer service is to be sure customers have a human being to talk to even if the company is incorporating chatbots and other artificial intelligence into customer service programs. 71% of people surveyed said they would rather talk to a human than chatbot or automated process. Apple and Ritz-Carlton suggest employees greet customers with warm smiles and always use the customer's name when starting conversations. Whether is it a complaint or question, customers want to know they are heard. A real person who says phrases such as, "Thank you," or "I'm sorry to hear you're having this difficulty with our product today," can go a long way in demonstrating that a customer is more than a transaction.
Ritz-Carlton: The Gold Standard
Ritz-Carlton stands as an inspiration to other retailers with its Gold Standards. The hotelier's credo is to be a place where the genuine care and comfort of guests is the highest mission. Customer experiences begin with customer-facing employees. Ritz-Carlton's motto is "We are Ladies and Gentlemen serving Ladies and Gentlemen." When Ritz-Carlton employees walk into a hotel for training, they are greeted by leadership with a pep rally complete with cheers. Employees are then treated to a Ritz-Carlton experience which includes phrases such as, "Welcome, we're so glad you're here." Every employee is valued and has a visceral experience of how good it feels to receive exceptional service.
The company invests in employees by treating them like the ladies and gentlemen they serve. Employees are empowered to create unique, personal experiences. Every single employee can spend up to $2000 per guest, per day to solve a problem without the permission of a supervisor. Ritz-Carlton trusts its well-trained staff to make decisions that contribute to impeccable customer service and the company's success. The company also maintains an innovation database for global employees to share their successful ideas for solving customer problems, creating memorable experiences, and improving processes.
Apple: A Genius Experience
Apple has a customer loyalty rate of 90%. Apple continues to beat the competition with customer-friendly design and the delivery of memorable shopping and service experiences.
Apple bases its customer service experiences around the idea of real people serving other real people in meaningful ways. One of the qualities making Apple stand out is that it has fewer stores which are smaller than other electronics retailers like Best Buy. Apple makes more money per store than Best Buy, with a significantly smaller footprint. Verizon and AT&T also have smaller stores, but make about half the amount of money than that of Apple retail locations.
When Apple decided to focus on 'human touch-style' customer experiences, it took lessons from Ritz-Carlton. Apple store managers attended Ritz-Carlton hospitality trainings which emphasizes how to provide the best possible customer experience. In creating Apple's Genius Bar stores, the company adopted Ritz-Carlton's practice of welcoming customers by always using customer names. Apple allows customers to schedule visits so an employee is waiting to meet their needs. At Apple Genius Bars, customers do not need to wait in line at a register to check out. Instead guests are checked out with a mobile credit card reader by the employee who helped them, reducing customer wait times. Customers are sent off with warm smiles.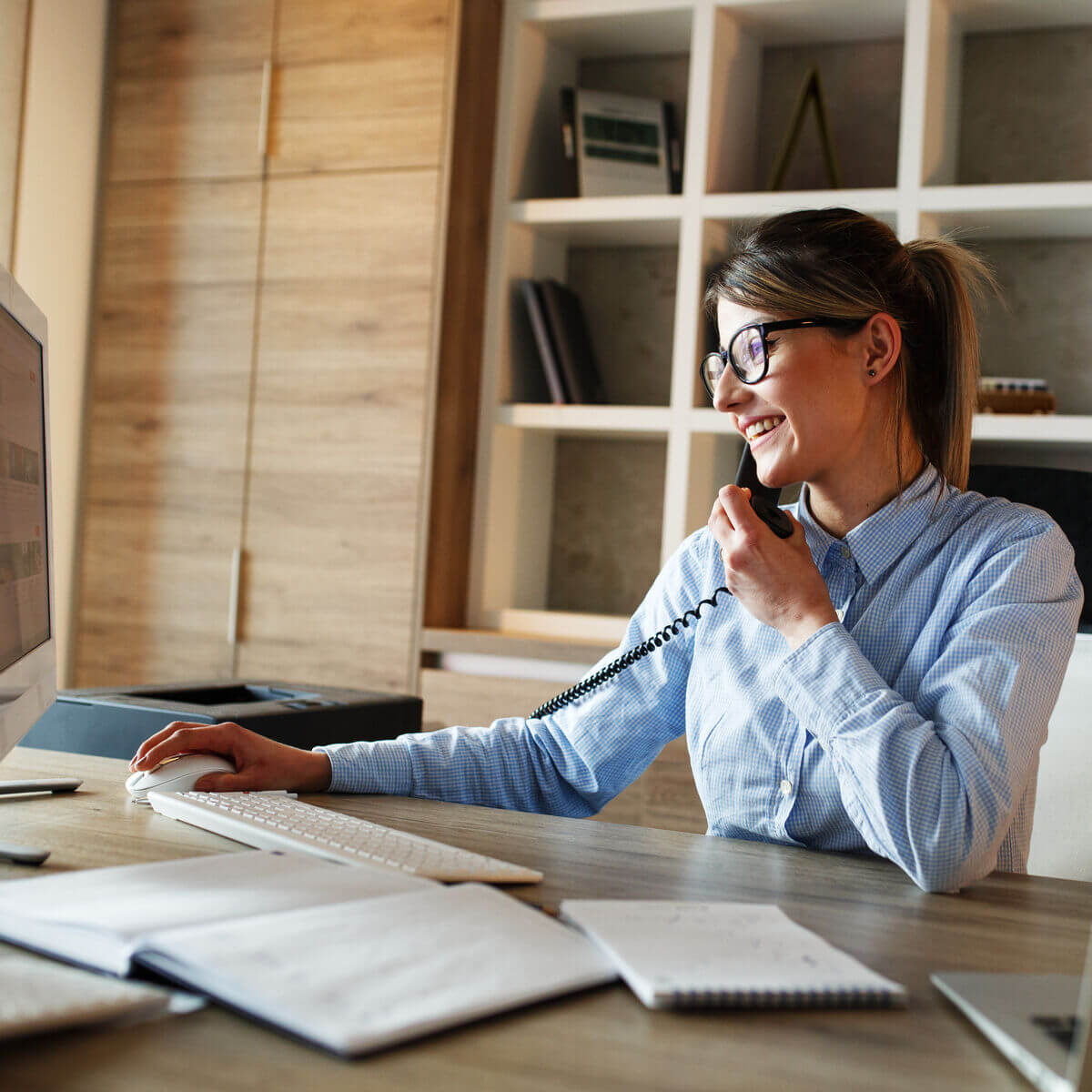 Wegmans: A Food Shopping Experience
In October 2019, thousands of people waited in the rain before dawn at the Brooklyn Navy Yard for the opening of a Wegmans grocery store. Shoppers could not contain their excitement for well-priced organic foods, global cheeses, and locally sourced meats and produce. Wegmans has become more than a grocery store. The family-owned supermarket chain's commitment to employees and customer service has created a foodie cult following.
In 2018, Wegmans grocery stores were named the number one provider of the best customer service experience of any supermarket in the country, according to Temkin Experience Ratings. In contrast, luxury grocers such as Dean and DeLuca and Balduccis are closing brick and mortar stores around the country. Wegmans says the secret of its success is the way the owners treat customers, employees, and the community like an extension of its family.
Wegmans believes in putting employees first. The company says its priority is to be a great place to work while encouraging all employees to keep their focus on customer service. Wegmans spends nearly $50 million annually on training and development, sending employees to Italy to study cheese, to brewing school to study beer, and connecting with local farmers wherever stores are located. The company has structured programs to grow employees into management positions and to develop their culinary skills. Every year, Wegmans invests $5 million in scholarships for employees to attend college or trade school. The company also sets an example of generosity, donating nearly 15 million pounds of healthy food to the communities it serves.
Create Standards and Values
Following the examples of Ritz-Carlton, Apple, and Wegmans can help you create the standards and values which lead to exceptional customer service experiences for your customers.
Start by investing in your employees. Put together a cross-functional team and allow members to create internal standards for employees and teams. When employees generate the standards, they are more likely to value them and hold one another accountable. Consider how people will communicate with one another, and solve problems, and then create a set of values supporting the desired behavior. Then, create external standards for customers based on your internal standards. Often companies come up with values such as "We value delivering exceptional customer service." Instead, be specific and include tangible and specific tasks such as:
We answer customer emails the same day they were sent
We keep our workspaces clean and organized
I work with teammates to solve customer problems in our team area
I proudly wear my uniform, keeping it clean and professional
Creating standards is not a top-down process. Be sure to incorporate values and standards from employees at all levels and departments.
Follow the Ritz-Carlton Way
Capitalize on a happy, healthy staff to create emotional connections with customers
Prioritize employees, their needs, training, development, and input
Empower employees to solve customer problems
Use customers' names
Greet customers warmly
Provide efficient experiences for customer check out, complaints, and ordering
Listen to what your customers say they are looking for in an experience with your business
Following these ideas can get you started on creating exceptional service experiences for your customers and developing brand loyalty.