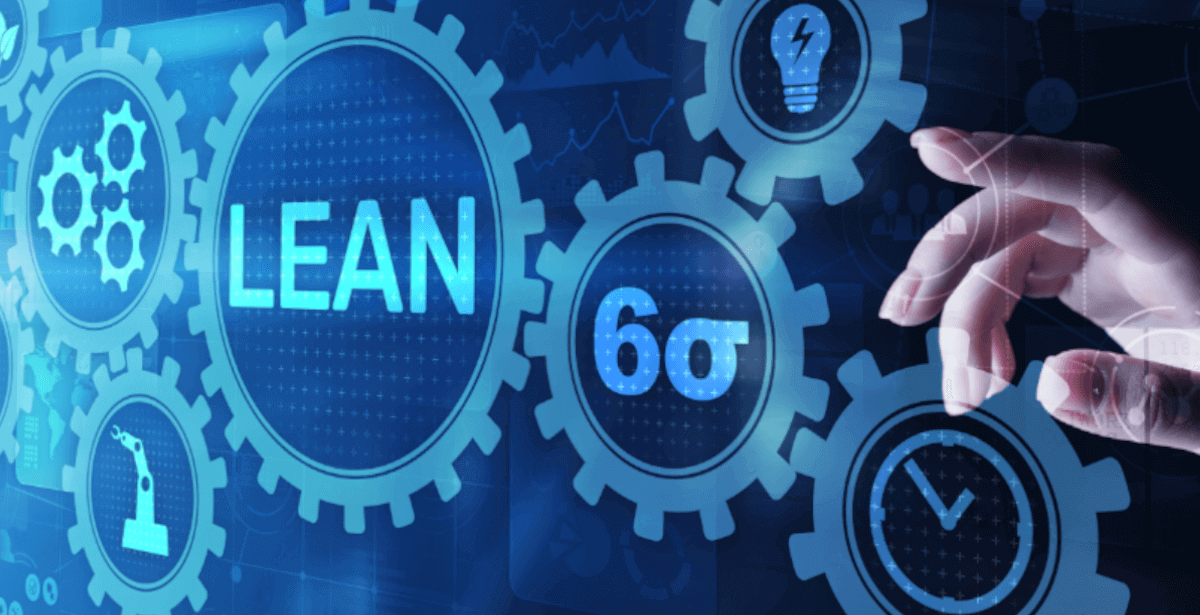 How Lean & Six Sigma Support Manufacturing Pivot During COVID
For the first time in generations, American industries are shifting their production lines to manufacture products to serve the country, medical personnel and protect Americans' safety. Gokhan Sarpkaya, Six Sigma Master Blackbelt and contributing faculty member for Kettering University Online, helps us understand how organizations are using lean and Six Sigma concepts to make adjustments to their production lines and staffing across industries quickly and effectively. Sarpkaya suggests several lean principles companies can implement as they learn from the fast-shifts required during the COVID-19 pandemic. Here are a few examples of how companies are using lean principles.
From Baseball to Hospital Gowns
The Pennsylvania-based company Fanatics and Major League Baseball (MLB) teamed up to create protective gear for medical personnel. Fanatics usually manufactures the official uniforms for MLB players. Now, they are manufacturing masks and hospital gowns. The entire manufacturing facility is demonstrating how agile it can be by switching its stripes, literally. The ability to create and employ cross-functional teams has been vital in making the change so quickly. Sarpkaya agrees that cross-training makes it easier for organizations to shift. He said, "These lean companies who cross-train their workforce are much more capable of making shifts since they will be able to modularize their equipment and their workforce quicker" (personal communication, December 15, 2020.
Medical professionals in Pennsylvania, New Jersey, and New York have access to gear in their local teams' pinstripes as the plant is making Phillies and Yankees pinstriped gowns. Fanatics also plans to produce up to 1 million masks and hospital gowns with the option to manufacture even more if required. MLB and Fanatics are picking up the tab.
Fanatics is not the only sports company getting in on the action. Hockey equipment maker Bauer is treating the virus as it would any other competition—with an incentive to win by switching from hockey masks to medical masks and shields for front line health workers. Sneaker maker New Balance also transitioned their production lines to manufacture cloth medical masks.
From Engines to Ventilators
Automakers are retooling their factories in response to the call for ventilators. Kettering University graduate student Brian Zinser is a member of a General Motors team collaborating with VenTech to produce ventilators.
It may sound like a big jump to go from automotive engineering to engineering health-related products. Still, Sarpkaya notes that automotive companies are experienced in Failure Mode and Effects Analysis (FMEA), which positions them to analyze the risks associated with healthcare products. He said, "Since the automotive industry is very experienced in the FMEA process, they can apply it and sharpen their skills for the new product and the new process FMEA's" (personal communication, December 15, 2020).
Kia Motors converted its plant in Georgia to produce 200,000 face shields. Ferrari and Fiat Chrysler manufactured 1 million masks a month for medical workers while assisting an Italian engineering company increase its ventilator production from 160 to 500 per month. Ferrari is also converting snorkel masks to respirators with the help of 3D printers. Ford is collaborating with General Electric Healthcare to produce 50,000 ventilators while also working on air-purifying respirators and using 3D printers to create face shields for hospitals and law enforcement. Tesla is shipping extra ventilators to hospitals. All of these are examples of "pivots" by a range of companies to meet the need as a result of the pandemic.
Schedule a call with an Enrollment Advisor
Designer Masks
Listening to and defining customer needs is at the root of Lean and Six Sigma. As more states require facemasks, fashion designers are stepping up. Sarpkaya suggests companies listen to customers before they start work. He said, "They need to start with the end in mind or work the process from the downstream to upstream. Thus, before they start making anything, the first step is to listen and understand the voice of the customer" (personal communication, December 15, 2020).
Christian Siriano, Project Runway alum, quickly responded to New York Governor Andrew Cuomo's call for help. Siriano put his staff to work on facemask production with his team all sewing from home. Siriano joins the big fashion houses in switching from consumer clothing to medical supplies. H&M, Zara, Yves Saint Laurent, Louis Vuitton, Gucci, and Christian Dior are also answering the call to produce masks for both consumers and medical staff.
Chat with an Enrollment Advisor
Shifting Gears to CPAPs
Formula One teams are well-versed in using breathing apparatus. Engineers from Mercedes-AMG Petronas, one of the largest Formula One teams, quickly shifted gears, literally working through the night, to create a new design for CPAP machines. The prototype was ready in 100 hours! The company aims to ramp up production to 1,000 per day.
If you would like to learn more about how lean and Sig Sigma principles can work to transform your organization and to work with professionals like Sarpkaya, talk to a Kettering University Online advisor about masters programs in Lean Manufacturing, Engineering Management, Operations Management, Business Administration, Data Science, Supply Chain Management, and Electrical and Computer Engineering - Advanced Mobility Focus.
Sources:
https://www.abc27.com/news/pennsylvania/mlb-making-protective-masks-and-gowns/
https://www.caranddriver.com/news/g32041246/automakers-gowns-masks-ventilators-coronavirus/
https://www.newyorker.com/culture/on-and-off-the-avenue/how-christian-siriano-turned-his-fashion-house-into-a-mask-factory
https://www.caranddriver.com/news/a31983759/mercedes-amg-f1-cpap-coronavirus/