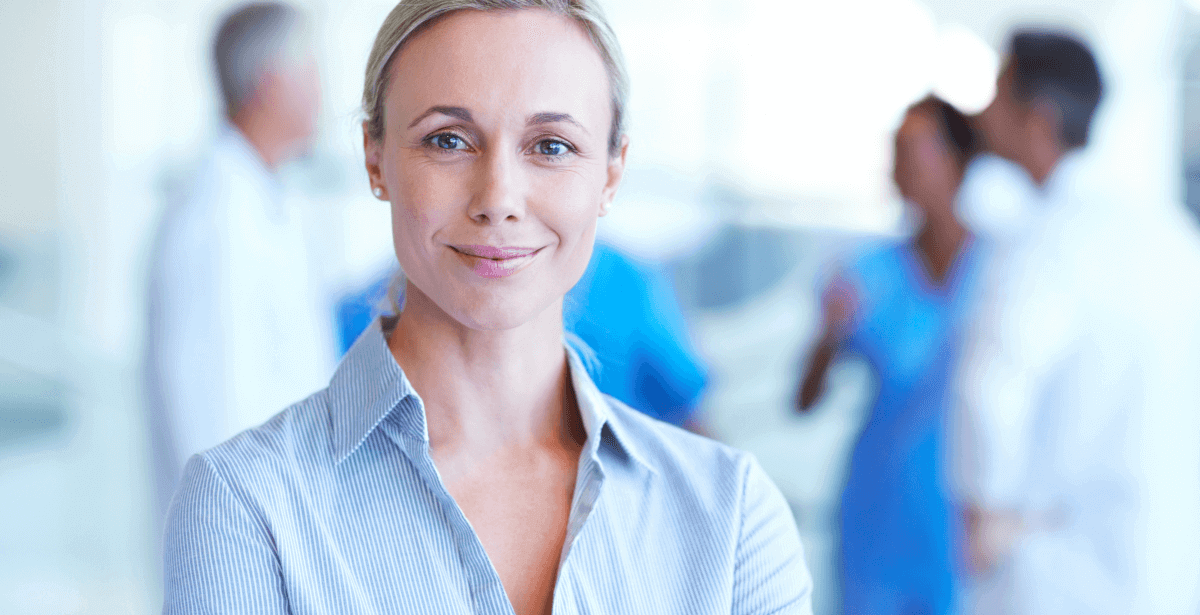 COVID-19: Extraordinary Women Leading in Extraordinary Times - Healthcare Management
As of this writing, there are more than 100 million cases of COVID-19 and over 2 million deaths globally. In the U.S. alone, there are nearly 27 million cases and over 460,000 deaths. The faculty and staff of Kettering Global and Kettering University Online would like to take a moment to honor all of the lives lost. For those still suffering from the sometimes debilitating effects of this virus; our thoughts are with you. We also send our most heartfelt wishes to those continuing to suffer from the multitude of circumstances impacting your life as a result of this ongoing pandemic. With approved vaccines and ongoing research-hope is on the horizon and we all need to do our best to stay vigilant.
Despite this hope, COVID-19 has the entire globe in its grip and it is clear that no age, gender, health status, professional title, income, political party, or ethnicity is safe, nor is any particular industry. Businesses are adapting their models and strategizing ways to stay open, and their collective leadership teams are making extremely difficult decisions. Despite the intensity of trying to live and work in a pandemic, there are many examples of extraordinary leadership from those who would say they "were just doing their job." There is much reporting on the role that women, in particular, have taken throughout the pandemic. As such, Kettering University Online is shining a spotlight on women who are leading during these unprecedented times.
Extraordinary Women Leading in Extraordinary Times is a blog series focusing on female leaders in the healthcare management, lean manufacturing, operations management, engineering management, data science, and supply chain management industries who are exemplifying the decision-making, effective communication, critical thinking and leadership skills this era demands. In addition, by the end of this pandemic, leaders will have a lot to share about what they can teach future female leaders about how to guide departments and organizations in times of crisis. The first blog in this series is focused on the Healthcare Management industry and also provides information about Kettering University Online's graduate certificate in healthcare management.
Insights from Leaders
"COVID-19 has shown the world what should have been obvious all along: The qualities that make women excellent caregivers are also what make them great leaders" (Zalis, 2020, para. 1).
Although women hold 77 percent of all health care jobs in the U.S., they remain woefully underrepresented in leadership (Stohlmeyer, 2019) although the COVID-19 pandemic is playing a large role in changing this equation. Across the globe, women are taking on more leadership positions in hospitals, healthcare systems, and community medical settings, working tirelessly to help their organizations adjust strategies, protocols, and practices to care for the sick and lead their medical teams through the unchartered terrain of COVID-19. Following are insights from female leaders in healthcare about working and problem solving in the COVID era:
Marna P. Borgstrom, MPH, President and CEO, Yale New Haven Health System, CT
In my over 40 years in health care, one thing has been reinforced many times . . . during the initial outbreak of AIDS, immediately after 9/11, in the midst of Hurricane Sandy, and through countless snow and ice storms . . . there is no finer group of people who rise to new challenges with grace and determination than those who have chosen health care as a profession and lifestyle. This unprecedented challenge of the Covid-19 pandemic is no exception (NEJM Group, 2020, p, 17).
Tina Freese Decker, MHA, MSIE, FACHE, President & CEO, Spectrum Health System, Grand Rapids, MI
When the call came to me that we were nearing the end of our masks, face shields, and hand sanitizer, we needed an innovative solution. Our traditional suppliers were not able to deliver. So, we called our friends. We had no idea if they could do it because it wasn't their primary business. But when we called, they said "yes," and they delivered. Furniture manufacturers made masks. Plastics companies made face shields and gowns. A nutritional company made hand sanitizer (NEJM Group, 2020, p, 24).
Philippa Mbonye, Regional Head, People, Quality & Performance Improvement, Hospital Holdings Investments, Kenya, Africa
The pandemic has gotten me to think a lot more deeply about the responsibility we, as healthcare leaders, have towards our employees (IFC, 2020, p.5).
Sandra Carey, Global President, McCann Health Global Pharmacy Practice, Toronto, Canada
It is OUR responsibility as a profession to encourage and support young women struggling to become leaders. Every year I commit to mentoring and developing women striving to define themselves as leaders. Our profession is rapidly evolving, and we are at one of the most teachable moments in history. Let's take this moment to grow and foster more of our future female leaders to be involved, be health entrepreneurs, and act as change agents that will move our profession to new heights (Linkedin, 2020, para 6).
Schedule a call with an Enrollment Advisor
Qualities of Leaders in Healthcare Management:
Leaders in healthcare management are faced with life and death decisions every day in normal circumstances. Now, during COVID-19, those decisions are both magnified and multiplied. Competent and compassionate leadership is even more necessary as leaders:
ensure their staff are well-trained
work with other healthcare professionals to improve the efficiency and quality of healthcare service delivery
manage finances such as overhead costs and patient billing
create and manage already overworked staff and their medical shift schedules
use extremely limited resources effectively and efficiently
apply Six Sigma and lean manufacturing philosophies, tools, and techniques to reduce waste, minimize errors, and increase positive patient outcomes
Effective health care managers possess a set of qualities. Among them are the ability to:
be an excellent listener and synthesizer of information
communicate a consistent organizational vision
motivate staff
show genuine concern about the well-being of both patients and staff
be flexible, adaptable, and work quickly under pressure
be dependable and have an excellent work ethic
be resourceful, calm and patient under pressure
Career Outlook
The career outlook for those wanting to work in the healthcare management field is optimistic. The U.S. Bureau of Labor Statistics estimates the job outlook for medical and healthcare services managers to rise 32 percent from now until 2029 (USBLS, 2020, box 1). The best way to position yourself for a promotion or a new career in healthcare management is to go beyond discipline knowledge.
Chat with an Enrollment Advisor
Healthcare Management Certificate
Kettering University Online offers a graduate certificate in Healthcare Management. What makes this Healthcare Management certificate different from others is its engineering focus. Healthcare professionals must learn to use resources more efficiently and effectively in order to support positive patient outcomes. Courses in Healthcare Management, Engineering for Healthcare Systems, and Lean Six Sigma, are designed for today's healthcare professional who is challenged by issues of delivering value and quality in today's complicated healthcare landscape.
Some additional benefits of completing a KUO Certificate in Healthcare Management program:
Course are 100 percent online and designed for professionals wishing to take a leadership role within their healthcare organizations
Courses are designed to offer a broader look at healthcare management while providing a working knowledge of organizational, financial and policy issues to optimize performance and streamline the patient process
Courses can be taken as a graduate certificate or as part of your master's degree
Take classroom learning to your job in the same week
The healthcare industry needs more women in the boardrooms and C-suites! Contact a dedicated Enrollment Advisor at 1.855.418.0201 for more information about admission requirements, tuition rates, and course descriptions.
References:
Bls.gov. (2020). Quick facts: Medical and health services manager. https://www.bls.gov/ooh/management/medical-and-health-services-managers.htm
Carey, S. (2020, October 8). Leaning in: Supporting our new generation of women leaders in a COVID-19 world. https://www.linkedin.com/pulse/leaning-supporting-our-new-generation-women-leaders-international
IFC. (2020). Leading through COVID-19: Lessons from women leaders in healthcare. https://www.ifc.org/wps/wcm/connect/industry_ext_content/ifc_external_corporate_site/health/leading+through+covid-19
Locsin, A. (2018, June 29). The role of managers in health care. Houston Chronicle. https://work.chron.com/role-managers-health-care-16590.html
NEJM Catalyst. (2020, July 29). Lessons from CEOs: Health care leaders nationwide respond to the Covid-19 crisis. https://catalyst.nejm.org/doi/full/10.1056/CAT.20.0150
Stohlmeyer, M., et.al. (2019, January 07). Women dominate health care – just not in the executive suite. Boston Consulting Group. https://www.bcg.com/publications/2019/women-dominate-health-care-not-in-executive-suite
Worldometers. (2020, November 30). Coronavirus cases and deaths. https://www.worldometers.info/coronavirus/
Zalis, S. (2020, June 9). In the COVID-19 era, female leaders are shining: Here's why. https://www.nbcnews.com/know-your-value/feature/covid-19-era-female-leaders-are-shining-here-s-why-ncna1227931