MicroSkills: Communicating Effectively Online
"Given that so many of today's meetings occur online, communication isn't just a nice skill to have – it's essential. Good communication can be the difference that prevents problems, improves the flow of work, and even makes working as a team a more satisfying experience." (Kenitz, 2017, para. 4)
Professionals in all industries have at least one thing in common and that is their success largely depends on how well they communicate. In today's competitive global corporate landscape, the importance of understanding how and when to best leverage communication tools and techniques cannot be understated. In light of current events, more people are communicating online both professionally and personally. Whether you are working remotely or relying on technology to spend virtual time with family and friends because of social distancing, here is a refresher of best practices for communicating effectively online.
Netiquette
Years ago, when people were unfamiliar with "netiquette," (the term for the correct and acceptable way to communicate online) many might have been surprised when informed that using all capital letters in an email was considered shouting. Now that almost everyone uses digital devices to communicate, there is a commonly agreed-upon set of rules to use for productive, courteous, and effective online communication. The most important of which is to remember that you are communicating with a human being who has emotions and feelings. Here are more best practices for effectively communicating online:
Be conscious of spelling and grammar; use the same standards you would in a paper or report
Avoid using all capital letters unless you are emphasizing a point
Be respectful of others' ideas and opinions
Be understanding of diverse opinions, life experiences, cultures, and backgrounds
Be aware of your tone; irony and sarcasm do not translate easily so these types of messages can be misinterpreted when presented in text; remember, your audience cannot see your facial expressions so your comments may be taken the wrong way
Address the person with whom you are writing by name
Write clearly, articulately, and concisely; doing so enhances productivity and saves time
Proofread. Proofread. Proofread.
After you have written your message, pretend you are the person who is to receive it. As you re-read the message, do questions arise? If so, be proactive and answer as many questions as you can before sending the message
Always double-check that you are sending the message to the correct recipients
Do not email while angry
Keep emails gossip-free and focused on work
Write in brief paragraphs, as it can be difficult for recipients to read long sections of text
Remember the permanent nature of digital communication – do not type anything in an email, text, or instant message you may regret when called upon to answer for it later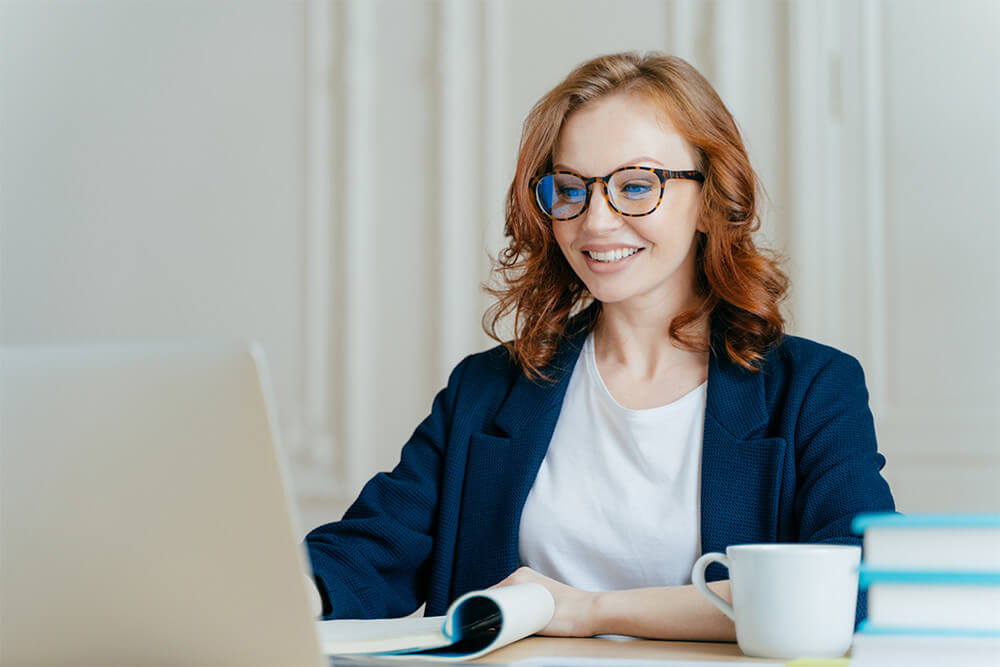 Video Chats
Since so many people are now working remotely, video chats have become a mainstay of the workday. Applications like Zoom, GoTo Meeting, and Skype are in heavy use. The following are some best practices to keep in mind as you adapt to remote meetings:
Send a text, email, or instant message before video calling – some prefer a few minutes of notice before appearing on camera
Be presentable
Choose the right environment
Keep your device steady so the screen does not shake
Make sure the room is well-lit
Do not sit with the sun or a bright light behind you as that darkens your face
Make sure your background is appropriate; remember, they can see more than your face; tidy up the area behind you
Put pets in a different room to limit distractions
Wear headphones; this helps minimize ambient noise
Make sure your camera angle is at eye level; it is distracting for viewers to see part of a ceiling fan or just the bottom of your chin
Regularly check your equipment
"Everyone has a life outside of work. Depending on the culture of your workplace, it can be OK (even good) to show a little bit of the "real" life around you, like letting your kid wave to the camera or eating your lunch if you've been on nonstop calls all day. Showing a little bit of your life can foster deeper connections with coworkers and even create empathy for whatever you are dealing with outside of work" (Schirtzinger, 2020, para. 9).
Video chats are also a great way to feel connected to your family members and friends during this time when you are unable to be with them in person.
Virtual Pop-Ins and Continuity
Working remotely may sound like a positive alternative to coming into the office every day, and for some people it is. For others, working remotely can be isolating and lonely. Feeling "cut off" from colleagues or "out-of-the-loop" of what is happening at work can be unsettling even for seasoned remote workers. One way to counteract this is to use a virtual pop-in. Many times a day we share casual banter with our colleagues. Don't hesitate to do this online. Spending five or ten minutes together having a virtual water cooler chat is healthy and combats the isolation one might feel from working alone.
Pollak & Coombes (2020), recommends that you keep up with the casual communication habits that you engaged in when in the office. "If you normally catch up with colleagues in person before a big meeting, do the same before dialing into a group conference call when everyone is remote. If you normally chat with your administrative assistant first thing in the morning, do the same remotely by IM. Even when at home, you should confirm receipt of messages and check in with people when you start your day and end your day. Try to follow the same rituals and habits to maintain relationships and a sense of normalcy." Pollak & Coombes (2020, para. 18).
Whether you are a front-line worker or have an office in the C-Suite, communicating effectively online is an essential skillset, which deepens understanding, increases productivity, enhances morale, and maintains collegial relationships.
Corporate Training Available
Kettering Global recognizes the challenges employers face in attracting, developing, and retaining high-quality talent while staying competitive in an ever-shifting corporate landscape. As such, Kettering Global is now positioned to partner with companies to meet these challenges through developing tailored training and programs with the same quality content as their award-winning STEM courses. As your company prepares training and development opportunities for 2020 and beyond, consider the need for a comprehensive effective business communication skills training. Invite Kettering Global's team of qualified, award-winning, training experts to design a program that will recharge and refocus your employees' ability to communicate clearly, speak assertively, and navigate conflict productively. Communication training can lead to increased motivation, morale, and the ability to meet your company's strategic goals. For more information about corporate training, contact Janie Stewart, Strategic Projects and Corporate Training Manager, at kuonline@kettering.edu or 810-762-9827.
Sources:
Kenitz, D. (2017, February 15). Best practices for communicating effectively online. GoTo Meeting. https://blog.gotomeeting.com/best-practices-for-communicating-effectively-online/
Pollak, L., & Coombes, E. (2020, March 17). 23 essential tips for working remotely. Inc. https://www.inc.com/lindsey-pollak-eileen-coombes/remote-work-home-productivity-communication-self-care-morale-team.html