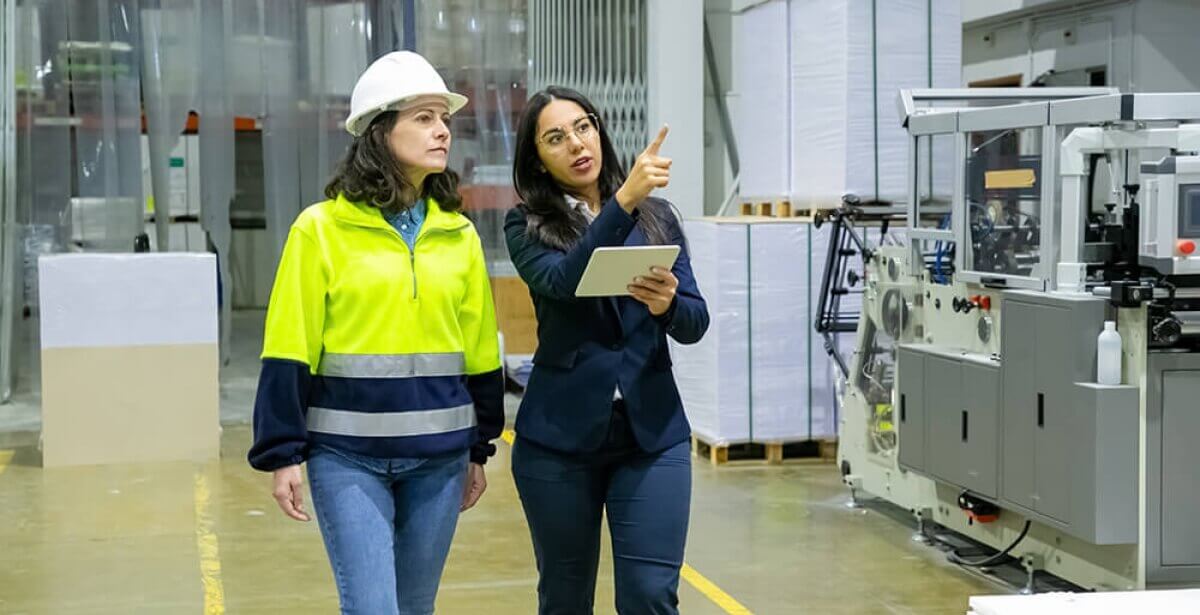 Kettering University Online Receives Top Ranking for MS Engineering Programs
Kettering University Online continues to garner attention by receiving industry accolades and achieving high rankings on national lists. Value Colleges recently awarded Kettering University Online the top spot on their list -Top 25 Best Value Online Engineering Master's for 2020.
Value Colleges focuses on the "needs of working adults, low-income students, first-generation scholars, and everyone else who appreciates value and affordability through offering rankings of institutions and degree programs to help college-bound readers choose financially responsible paths" (Value Colleges, 2020, para. 1). The metrics used in the ranking are cost, job market reputation, and salary potential. Following is an excerpt from their review:
Kettering University offers top online MS in Electrical and Computer Engineering or Engineering Management degree programs. The online program offers students the necessary skills to perform specific tasks, such as updating software, integrating networks and systems, and managing IT teams in a fast-paced, competitive work environment. Kettering University offers one of the best online engineering master's programs in the country for students who aren't able to attend school on campus. Kettering University is a leader when it comes to advanced degree programs, both online and in the classroom. Voted one of the Best Colleges for Engineering programs in 2019, by U.S. News and World Report, the university offers practical and highly detailed coursework for students who are interested in pursuing their master's degree online (Value Colleges, 2020).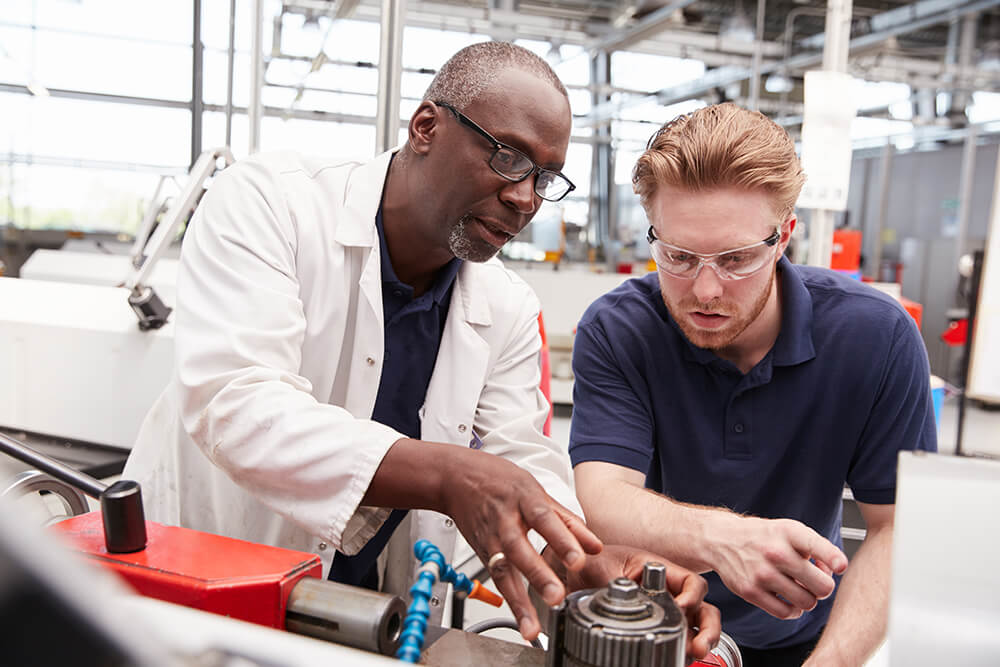 A representative from Value Colleges added: "A master's in engineering opens doors to some of the world's most rewarding careers, and a definitive program like yours provides the mentorship, connections, and skills to help graduates make their mark."
Below is an overview of both the MS Electrical and Computer Engineering – Advanced Mobility Focus and the MS in Engineering Management programs.
MS in Electrical and Computer Engineering – Advanced Mobility Focus
Kettering University is shaping the future of automotive engineering and advanced mobility with this groundbreaking online program. The first of its kind, this cutting-edge advanced engineering degree equips graduates with the technical expertise to play an integral role in the development of electric and autonomous vehicles, mobile robotics, and other dynamic systems. The program is designed specifically to meet growing demands within the automotive and advanced mobility industry, and it focuses on the systems essential to the future of transportation, such as the:
Integration of electrical and computer systems for autonomous vehicles and other advanced mobility applications
Development of advanced mobility applications for electric, hybrid and autonomous vehicles, transportation systems, artificial intelligence and robotics as it applies to mobility
Design of dynamic systems that work to enhance and support autonomous functionality
Robotics enhanced by artificial intelligence
If you are an engineer interested in electric vehicles, autonomous vehicles, mobile robotics, artificial intelligence, and playing a leading role in re-shaping the automotive and/or robotics industry, enrolling in this program can be your next logical step.
The comprehensive curriculum includes the following courses:
Modeling of Dynamic Systems
Digital Signal Processing for Automotive Engineering
Mobile Robotics
Artificial Intelligence for Autonomous Driving
Automotive Control Systems
Machine Drives for Electric Vehicles
Advance Power Electronics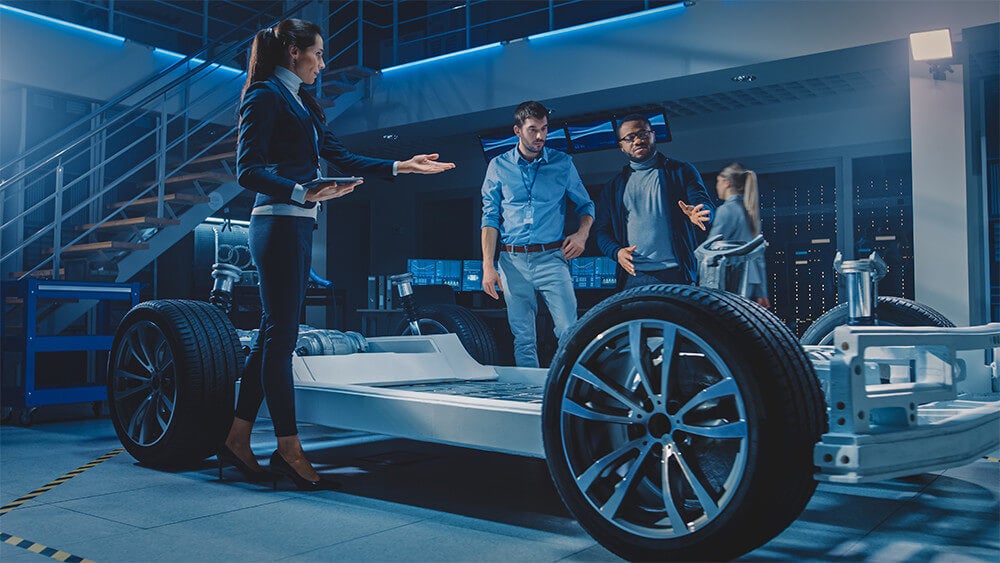 While in this program, learners build on their existing STEM education by modeling and examining the dynamic systems that make autonomous vehicles and mobile robotics possible. This new industry also offers myriad opportunities for skilled and highly qualified engineers. In addition to innovating the technologies of the vehicles themselves, more work must be done to create the future transportation infrastructure to support them.
This degree offered by Kettering University Online is the only program custom designed to enable engineers to build on their expertise by focusing on the creation, testing, and integration of the dynamic systems that control mobility. By offering the definitive education for advanced mobility, Kettering University Online continues its proud tradition of working with partners in the automotive industry as well as combining experiential and applied learning to empower students to change the direction of their careers as well as the everyday experiences of everyone else. Upon completion of the program, graduates are well positioned to lead the teams charged with improving various dynamic mobility systems likely to solve a range of societal challenges and provide an untold number of conveniences.
MS in Engineering Management
The Master of Science Engineering Management program from Kettering University Online delivers the holistic leadership and communication skills needed to manage a technological, cross-disciplinary team.
Engineering management lies at the intersection of applying sound engineering principles to projects and having the savvy business acumen necessary for all financial, administrative, and planning activities supporting project development from conception to completion. Engineering managers lead research and development teams working on creating and/or improving products, processes, and designs; their work also includes creating project budgets, hiring and managing staff, preparing staff training, determining equipment needs, monitoring maintenance of the building and equipment, and creating detailed plans for reaching technical goals.
Engineering Management: Areas of Responsibility
Engineering managers typically have responsibility for:
Supervising engineers or engineering technologists
Managing projects
Working with clients
Providing leadership, motivation, advice, and resources to their team
Keeping abreast of industry changes and government regulations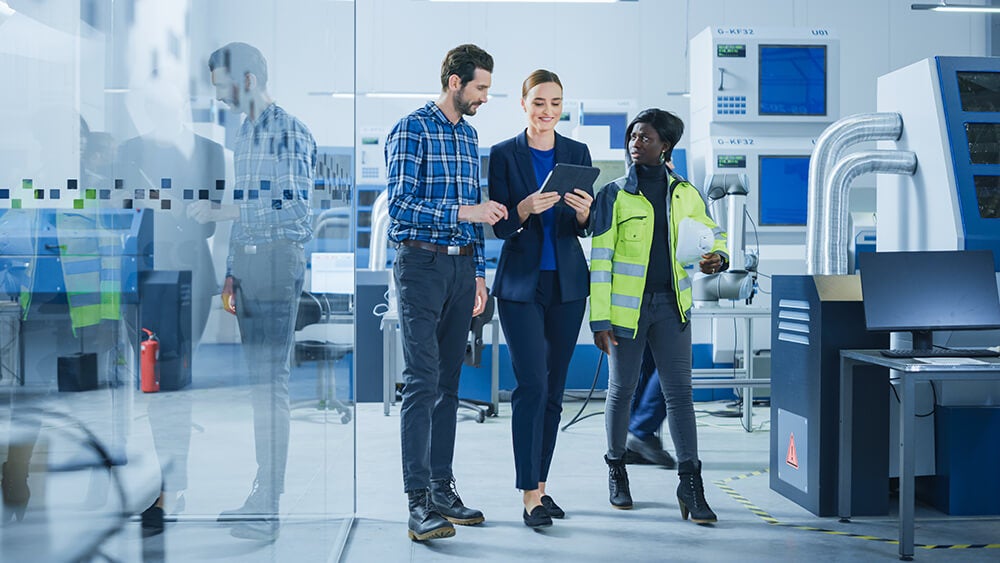 In addition to supervising engineers, engineering managers work with others from different departments such as: financial managers, production managers, marketing managers, contractors, and vendors. Engineering managers must also be able to work well with clients. Therefore, organizations place a high value on engineering managers with effective interpersonal communication skills including the ability to listen well, negotiate conflict, and effectively communicate their thoughts and ideas to others. Typically, scientists and engineers do not learn these skills in their undergraduate program, so they often have to learn them while either on the job or in graduate school.
Management requires different skill sets applicable to facilitating managerial processes, communicating effectively, managing conflict, and demonstrating leadership. Courses such as International Business, Financial Management, Managing People and Organizations, among others, showcase the combined academic and industry experience of Kettering's faculty.
Many professionals in the engineering field are deciding which path to take to reach their next level of professional development. If you are an engineer, scientist, or computer scientist wanting to add management and leadership expertise to your already established technical skill-set, enrolling in Kettering University Online's Master of Science Engineering Management program offers you the opportunity to combine your existing engineering knowledge with the tools, techniques, and best practices of engineering management.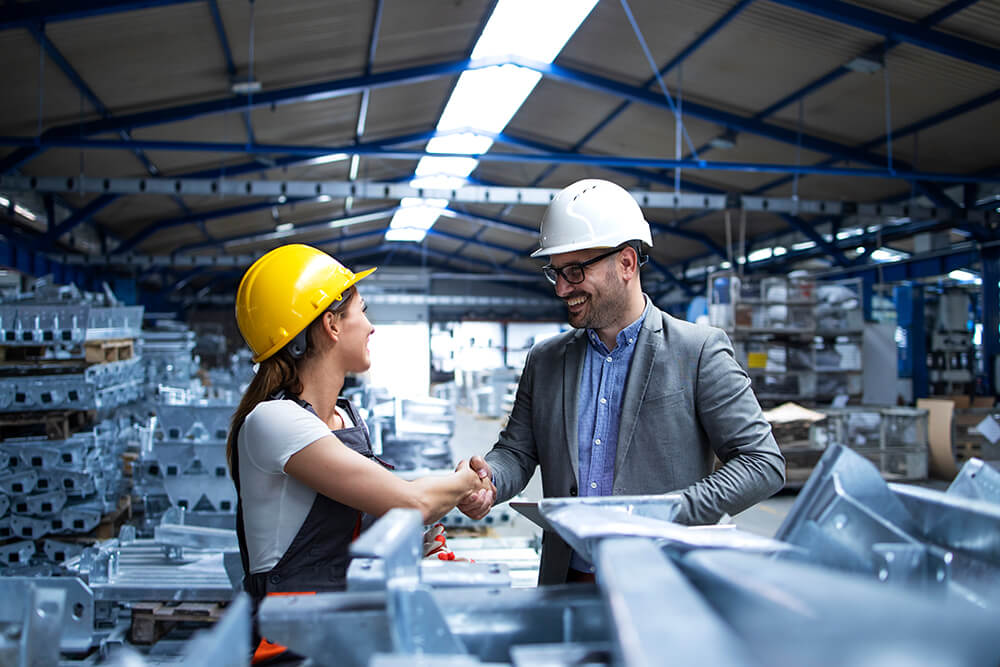 The MS in Electrical and Computer Engineering – Advanced Mobility program and the MS in Engineering Management both offer a demanding curriculum designed to link transformative experiential education to rigorous academic standards with real-world applications for learning that lasts a lifetime. Through this proven approach, we inspire students to realize their potential and advance their ideas by combining theory and practice better than any institution in the world.
Kettering University Online remains dedicated to helping STEM+ professionals achieve the extraordinary through technological innovation, leadership and service. It is time to boost your career to the next level, skip the GMAT, and consider applying to one of Kettering University Online engineering programs. Contact a dedicated Enrollment Advisor today at 1.855.418.0201 for more information about admission requirements, tuition rates, course descriptions and course schedules.
It's your turn to be Kettering Built!