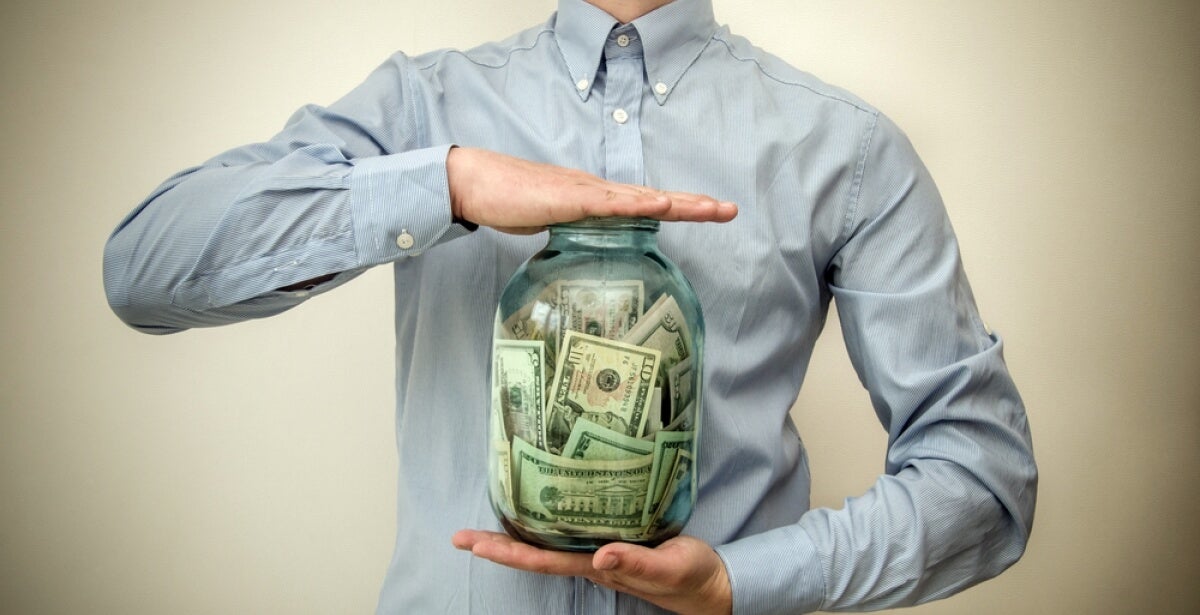 Painless Ways to Save $5K
Don't let the cost of an advanced degree prevent you from achieving your goals and making your next career move. A master's degree can deliver a strong return on investment (ROI). Kettering University ranks 14th nationally and No. 1 in the Midwest and Michigan in (ROI) for undergraduate studies, according to PayScale.com's 2016 College ROI Report. Financial aid, scholarships, and employee tuition programs are all helpful options to pay for education. For those of us who want to find a way to pay for school without taking on more debt, making a few simple changes to your spending, could save you $5,000 in the next year to put towards your degree. Here's how:
Cut the cord
If you're committed to that one show you can only watch on cable, try switching providers when they offer a deal. Otherwise, cut the cord. According to Consumer Reports, average cable bundles cost around $175 per month including phone, TV, and internet. If you cut down to a basic internet-only plan, you can expect to spend closer to $55 a month. If you cut the cable, one alternative is to get a cheap antenna for under $20. Switch to a streaming service and pay under $15 a month on top of your internet fees. Netflix standard streaming is $13 a month. Hulu's basic plan is $7.99 a month. Amazon Prime is $12.99 a month and includes free 2-day shipping, Amazon video, Amazon music, and twitch.tv.
Total possible savings: $100 a month. $1,200 a year.
Cancel your gym membership
The average gym membership runs around $60 a month. Switch to working out at home with videos from your new streaming service or get outside for a walk or a run.
Total possible savings: $60 a month. $720 a year.
Cancel subscriptions to newspapers & magazines
According to Adage.com, magazine subscription prices averaged $1.65 per copy in 2018. That's a total of $19.80 per year. While cutting a mere $20 bucks from your annual budget doesn't sound like much, multiple subscriptions add up. The average newspaper costs $3.11 per week. Try using free news aggregate apps instead.
Total possible savings: $20 a year for a magazine. $12.44 a month per newspaper. $161.72 a year per newspaper.
Bring Your Lunch
Brown bagging challenges are trending. But do they really save you money? According to money.howstuffworks.com, buying an average lunch of a salad or sandwich runs around $10. Closer to $20 if you're opting for a restaurant with tip. Making a sandwich or salad with sides at home runs closer to $2. If you're spending the lower end of $10 for grabbing lunch on the go at work, and change to a homemade lunch, you could save a significant chunk of change.
Total possible savings: $8 a day. $40 a week. $160 a month. $1,920 a year.
Brew Your Own
Is brewing your own coffee and skipping the fancy lattes really worth the savings? Brewing coffee at home costs between .16 to .18 cents per cup, according to businessinsider.com. Statista.com says the average price of a cup of coffee at Starbucks and Dunkin Donuts is $2.
Total possible savings: If you brew 2 cups at home for .36, you could save $1.64 per day. $8.20 per week. $32.80 month. $393.60 per year.
Cell Phone
How much data do you really need? Ask your provider about lowering your plan. Consumer Reports says average unlimited monthly cell phone plans run around $90 a month for a single line. Cut down to 3 GB of data for an average $60 a month.
Total possible savings: $30 a month. $360 a year.
Sell Your Stuff
Do you have a lot of extra "stuff" and maybe would like to trade stuff for cash?
ThredUp and Poshmark makes selling your clothes online super simple. Try eBay and Craigslist to sell your furniture, collectibles, and old electronics like your last phone, game console, and fitness tracker. These are also great spots for selling bikes, gardening goods, and car parts. Another option is to consign your goods to a local shop and let them take care of the sales while you support a local business.
Total possible income: Unlimited.
Use a Credit Card Resourcefully
Some credit cards are offering cash back on purchases.  If you use a credit card responsibility and pay it off every month you could be making some extra cash for your tuition. Also if you find a card with a 30 day billing period, you can pay on the last date possible for your tuition and then file for tuition reimbursement if you have this employee benefit. Then you get the benefit of the charge with "cash back" and get your tuition reimbursement in time to not pay any interest on your credit card. Be sure you check on billing periods for your credit card, understand how quickly your company reimburses you for tuition and the last possible day to pay tuition without a late charge.
Follow these savings tips, and you could pocket a minimum of at least $5000 a year.
Sources:
Magazine-Subscription rates continue downward trend
Best Low-Cost Cell-Phone Plans
How You Can Save Hundreds of Dollars on Your Annual Cable Bill
Here's how much money you could save by making coffee at home
How much cheaper is it to pack your own lunch?