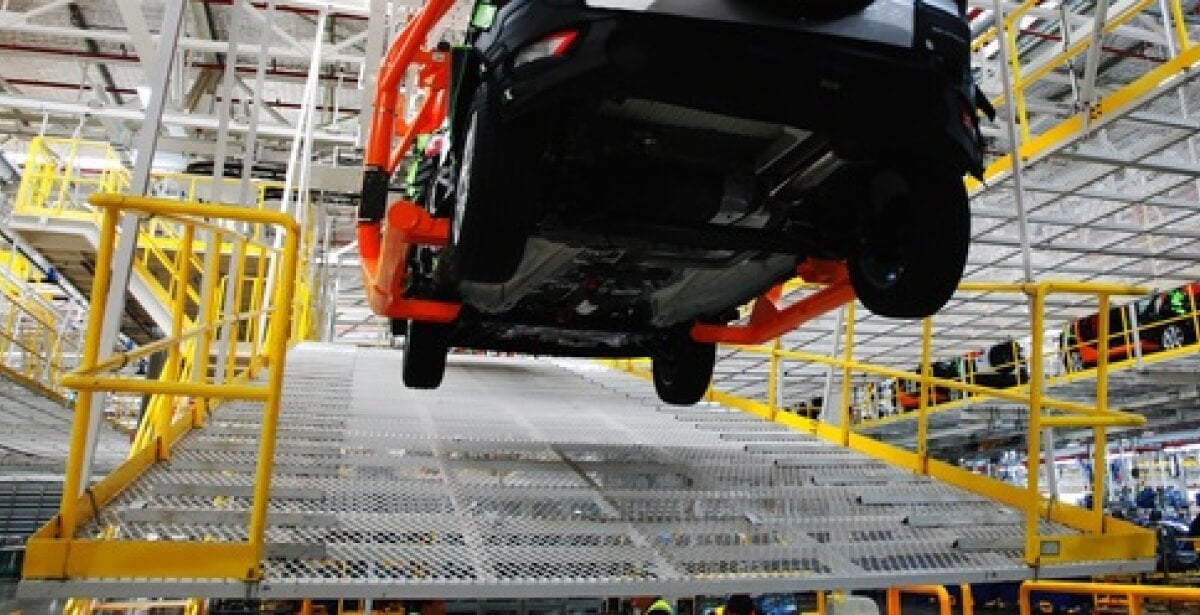 What Is It Like To Take Kettering University's Online Master's in Lean Manufacturing Program?
Thinking about going back to school to get an advanced degree? If you're searching for online master's programs and considering the advantages of learning more about lean and Six Sigma, then the innovative MS in Lean Manufacturing degree at Kettering University Online may be exactly what you are hoping to find.
What will I study?
In the KUO lean master's program, you are challenged with how to apply Lean concepts and Six Sigma to real world problems you encounter every day. You use challenges from your current organization, apply the tools and techniques you learn and have the chance to test drive the applications before you take them to your organization.
This program may be called "manufacturing" but you go far beyond manufacturing to learn concepts that can be applied to any industry including healthcare, logistics, supply chain, retail, business, military etc. How many credits are needed to complete the program and how many courses will I take?
The program is 40 credits and individuals in the program take 10 courses. 7 core courses and 1 (3) course Certificate that allows a specialization.
How long will it take to complete my degree?
Typical working professionals complete the program in 18 to 24 months. If you are taking classes full time, you can complete the degree in a year.
Is it fully online?
The KUO lean manufacturing master's degree is 100 percent online. You interact with your instructor through the online classroom discussions, work with peers from around the world, and share ideas with professionals from Kettering's global network of partners. You are expected to take a primary role in your education but have instructors to support, mentor and lead throughout the process. Are there graduate certificate options?
In addition to a MS Lean Manufacturing, Kettering offers four graduate certificates. Choose from Global Leadership, Healthcare Management, Operations Management, and Supply Chain & Enterprise Resource Planning (ERP). These are 12-credit certificates.
What kind of jobs can I look for after I have my degree?
An MS in Lean Manufacturing is applicable in many fields. What you do with your degree has a lot to do with your personal and professional goals, and motivation. Today, nearly every business you can think of is finding ways to reduce waste, have fewer errors, higher quality and do all of it with fewer resources. It is easy to see how a degree focusing on Lean and Six Sigma can make a difference for you and for the organization where you work.
What if I don't already have a background or degree in lean?
Don't worry if you don't have an undergraduate degree or certification in engineering or a background in Lean concepts before coming to the program. Maybe you've learned Lean ideals on the job and realized the benefit learning more will be for both for your organization and your career. Students must a course or background in statistics but beyond that, your current organizational experience and bachelor degree is all that is required.
What if I don't have a background or class in Statistics?
One way to meet this requirement is to pass a qualifying exam with a 75%. KUO has developed a self-directed study course to help you pass this exam. You study on your own to pass the qualifying exam with at least a 75 percent. The other option is to take a course at a local Community College or Online at another University.
Ready to take the next step? Chat with a KUO advisor today.