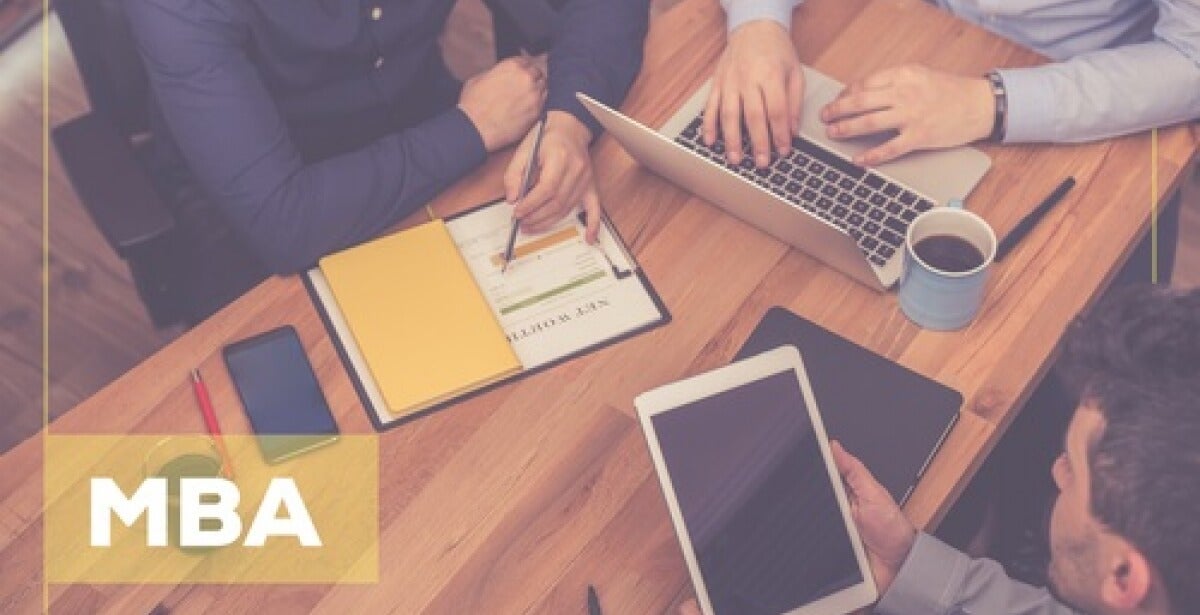 Why Earn an MBA from Kettering University?
"I'm ready for new challenges."
"I feel like I haven't quite reached my potential."
"I would love to take the next step in my career and make more money."
"I am ready for that next position, what do I need to do to get there?"
If these types of thoughts are crossing your mind with some regularity, then maybe it is time to make a change. An MBA from Kettering University Online can broaden your perspective, build your professional network, and advance your career.
MBA Courses
An MBA from Kettering University Online introduces you to the most current academic research and innovative approaches to business by offering the following courses:
Managerial Accounting
International Business
Financial Management
Enterprise Information System Models
Managing People and Organizations
Strategy
Operations Management in Service Organizations
Marketing Management
Capstone: Innovation and New Ventures
Kettering's MBA is customizable, allowing you to take additional courses and earn a certificate in one of four specialized areas of study: Global Leadership, Supply Chain Management, Operations Management, or Healthcare Management. With this versatile degree, you can pursue a career in management, finance, accounting, retail, marketing, or healthcare.
Reasons to Choose Kettering University Online

100% Online
Enrolling in an MBA program that is 100% online gives you flexibility to study in the learning environment of your choice at times convenient for you.
Complete at Your Own Pace
The MBA is 40 credits—9 required core courses and 3 courses in the Certificate Program of your choice. You can finish this degree in as little as 18 months, or you can space out your courses in a way that works with your lifestyle, schedule, and personal and professional obligations.
Accreditation & Accolades
Faculty
Kettering University's Online MBA faculty is a collection of academic and industry experts with varied backgrounds and experiences. What unites them is their belief in student-centered, experiential learning with a focus on honing technical and soft-skill sets essential for success in today's corporate landscape.
Alumni Network
Once you graduate from Kettering University, you become part of an elite network representing companies from around the world. Below are some Kettering Alumni industry leaders:
Mary Barra, General Motors Corporation Chief Executive Officer and Chairman
Chet Huber, Onstar Founding President
Henry Juszkiewicz, Gibson Guitar Corporation, Chief Executive Officer
Bob Kagle, Benchmark Capital General Partner
Sonia Syngal, Old Navy President and Chief Executive Officer (Commencement Speaker for the Kettering University Class of 2017)
There are thousands of other Kettering University Alumni comprising a vast network of mentors, contacts, and potential colleagues across the globe.
So, if you are ready to boost your career and learn new skills, it is time to apply to Kettering University's Online MBA program.