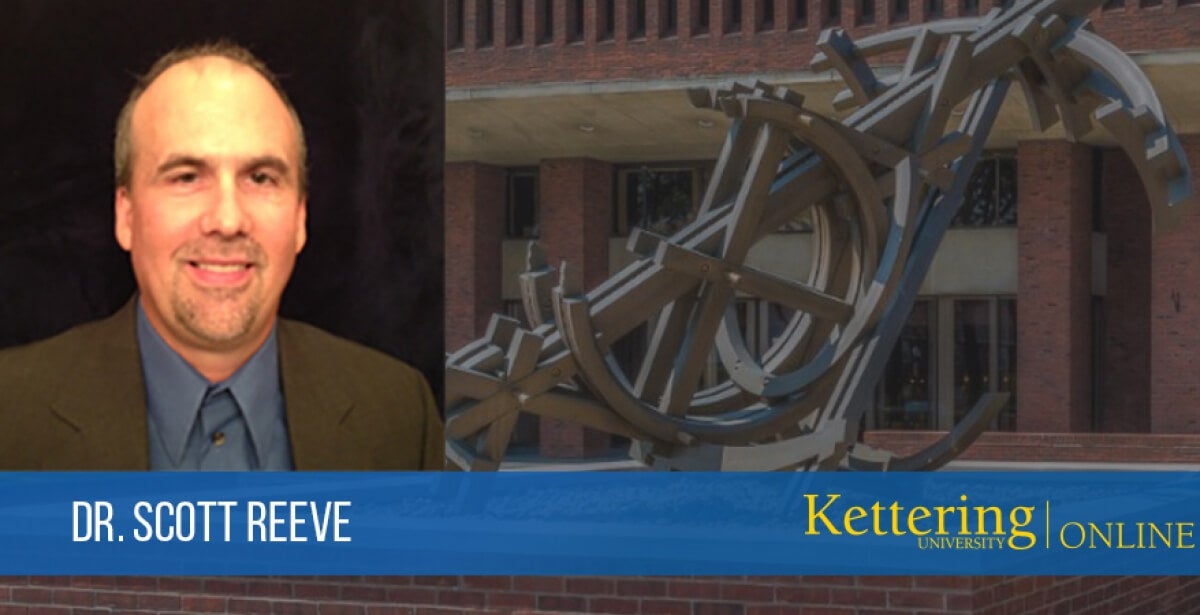 Dr. Scott Reeve named founding Dean of Kettering Graduate School and Research
Dr. Scott Reeve has been named the head of Kettering University's Graduate School and Research according to Kettering University News. Dr. Reeve is an accomplished researcher and a respected administrative leader who will enhance the University's outstanding reputation as a leading applied research institution," notes Dr. James Zhang, Kettering University Provost and Senior Vice President for Academic Affairs.
Dr. Reeve comes to Kettering with years of experience in post-secondary and graduate education including faculty positions as a Professor of Chemistry at Arkansas State University. In addition, Dr. Reeve is a founding member of the Arkansas Center for Laser Applications and Science, one of the top laser research facilities in the Mid South region. Academically, Reeve received his PhD. in Chemical Physics at the University of Minnesota in 1992. Later he accepted an Office of Naval Research Postdoctoral Fellowship. Reeve studied diamond thin film growth in a plasma jet at the Naval Air Warfare Research Center in China Lake, California.
"I am very excited to join the Kettering Community," Reeve says. "This an exciting time to be at Kettering University and to be a part of the tremendous growth and development occurring as well as help build on this institution's amazing academic and research legacy."
Reeve will revitalize current graduate programs, create new on-campus programs and focus on Kettering University's research mission.