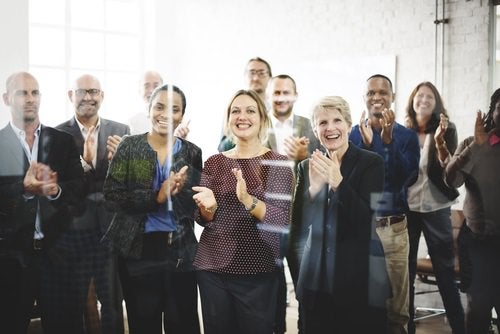 Kettering University Online Graduate Certificate Programs
Sometimes it is difficult to understand how to jump-start a stalled career. Maybe you have been in the same job for a number of years or just ready to be challenged with something new.. An easy answer might be to go back to school to earn an additional degree, such as a Master's. While this may be a solution for many, it is not a solution for all. Another easy answer might be for one to improve upon a particular skill-set, by attending seminars, webinars, and conferences. This may sound like a good idea, but finding enough time to locate, read, and then apply the tools and techniques learned to one's daily work could feel overwhelming and not as easy to accomplish as you might think.
Fortunately, Kettering University Online provides a middle ground between designing one's own professional development plan and a full Master's degree. This middle ground consists of four, 100% online, Graduate Certificate Programs designed by Master Course Instructors and facilitated by professors and professionals currently working in their respective industries.
Kettering University Online has designed 3 course, 12 credit, Graduate Certificate Programs, in four distinct areas, in order to deliver specialized skills to professionals who are currently in, or desire to enter, management positions.
The four Graduate Certificates that Kettering University Online is now offering are:
Global Leadership
Operations Management
Supply Chain and Enterprise Resource Planning
Healthcare Management
Global Leadership
Hardly any of us can work today in isolation and working across states, countries and territories is not unusual. Understanding how to motivate and lead teams through an international landscape of business, finance, law, and industry is becoming a necessity. Courses in the Global Leadership Graduate Certificate are designed with a laser focus on issues in leadership theory, organizational behavior, and the relationship of ethics and leadership.
Operations Management
When production is riddled with bottlenecks, when technology is outdated or insufficient, and when communication issues are mishandled, employees and managers get frustrated. Frustration often leads to lack of morale, which often leads to poor work output. The consequences of these scenarios can result in a company's decline.
In order to improve operations, companies need to understand that there are proven techniques used to maximize efficiency, mitigate risk, and improve the overall quality of their product or service, as well as the overall quality of the work environment. The Operations Management Graduate Certificate helps professionals navigate challenges posed by scheduling, sourcing, logistics, and quality control. Courses in Lean Six Sigma, Technology Management, and Project and Change Management, give professionals a sharpened skill-set and the ability to immediately apply the tools and techniques learned to their offices, factory floors, or conference rooms.
Supply Chain and Enterprise Resource Planning
The days of using one or two local suppliers located in the same town as one's business are long gone. Companies of all sizes are now designing supply chains that import goods and services from all over the world. Business professionals must have a keen understanding of the tools being used for effective decision making with regards to their supply chain because designing value in the supply chain is one sure way for businesses to increase profits and please stakeholders. The global economy can be volatile, frequently disrupted by changing market conditions, geopolitical upheaval, unsteady governments, and/or natural or man-made disasters. Earning a Graduate Certificate in Supply Chain and Enterprise Resource Planning empowers professionals to navigate these issues thereby making a positive contribution to the company and fast-tracking their career. Courses in Designing Value in the Supply Chain, Enterprise Resource Planning, and Supply Chain Operations, provide the information necessary to separate oneself from competitors in the marketplace.
Healthcare Management
Kettering University Online is proud to offer their newest Graduate Certificate in Healthcare Management. What makes this Healthcare Management Graduate Certificate different from others is its engineering focus. Healthcare professionals must learn to use resources more efficiently and effectively in order to support positive patient outcomes at a time that healthcare costs continue to spiral out of control. Courses in Healthcare Management, Engineering for Healthcare Systems, and Lean Six Sigma are designed for today's healthcare professional who is challenged by issues of delivering value and quality in today's complicated healthcare landscape.
Visit /graduate-online-certificates for more information about Graduate Certificates